Sunday is probably one of the best days to pay the capital of Manila a visit. With roads usually clear of massive traffic jams, families and friends can enjoy relaxed excursions to the city's best leisure and food troves. In one recent Sunday trip to the city, we've discovered one that's particularly worth visiting for Sunday brunch: Yakumi.
What's Yakumi?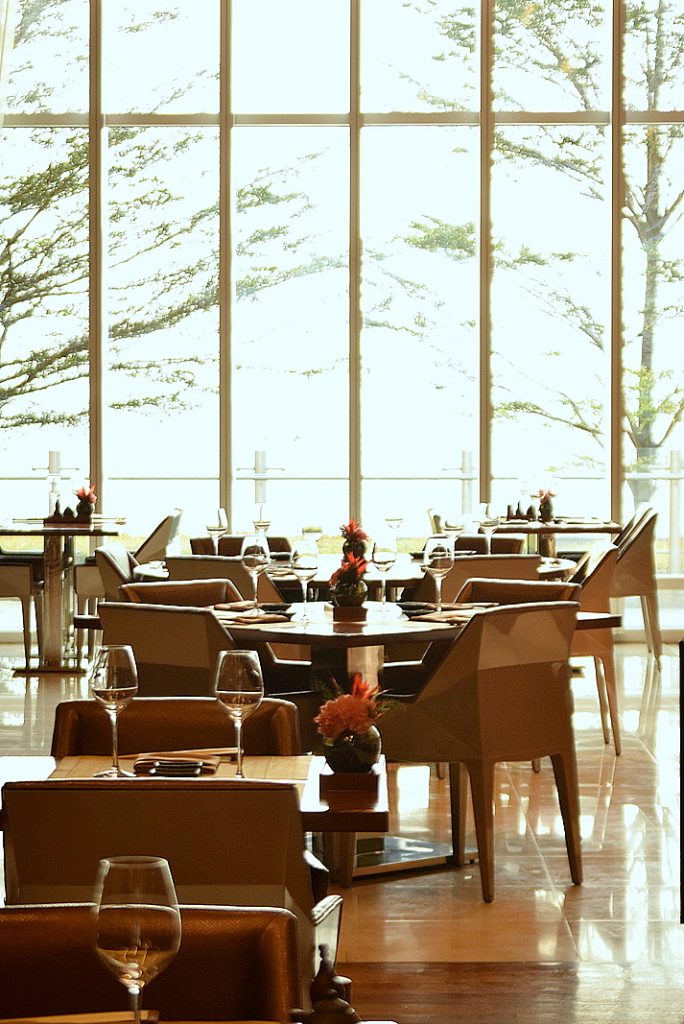 One of Solaire's fine dining facilities, Yakumi specializes in creating premium Japanese fare using freshest ingredients from Tokyo.
Yakumi's Sunday brunch buffet takes buffet up a notch by offering six live cooking stations with well-curated Japanese selections. Highlights of the stations include tempura, yakitori, sushi and sashimi, ramen, unagi, and Japanese desserts – all masterfully prepared by Japanese and local chefs. Stations are supervised by executive and sous chefs to ensure consistency and high quality.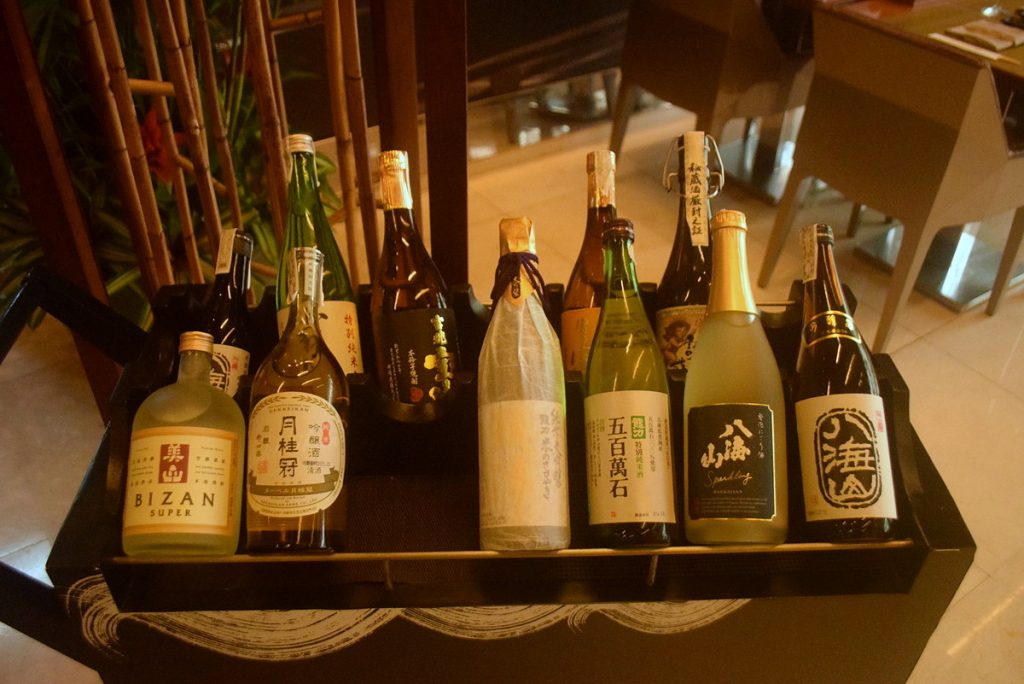 To complement your dining experience, you can choose from a wide array of non-alcoholic and alcoholic beverages including sake, Japanese and local beers, and wines – inclusive in the buffet.
Fresh bites
Apart from being helmed by a world-renowned Japanese chef, Yakumi also prides itself with the freshest seafood imported twice a week from the Toyosu Fish Market (formerly known as Tsukiji Fish Market) in Tokyo.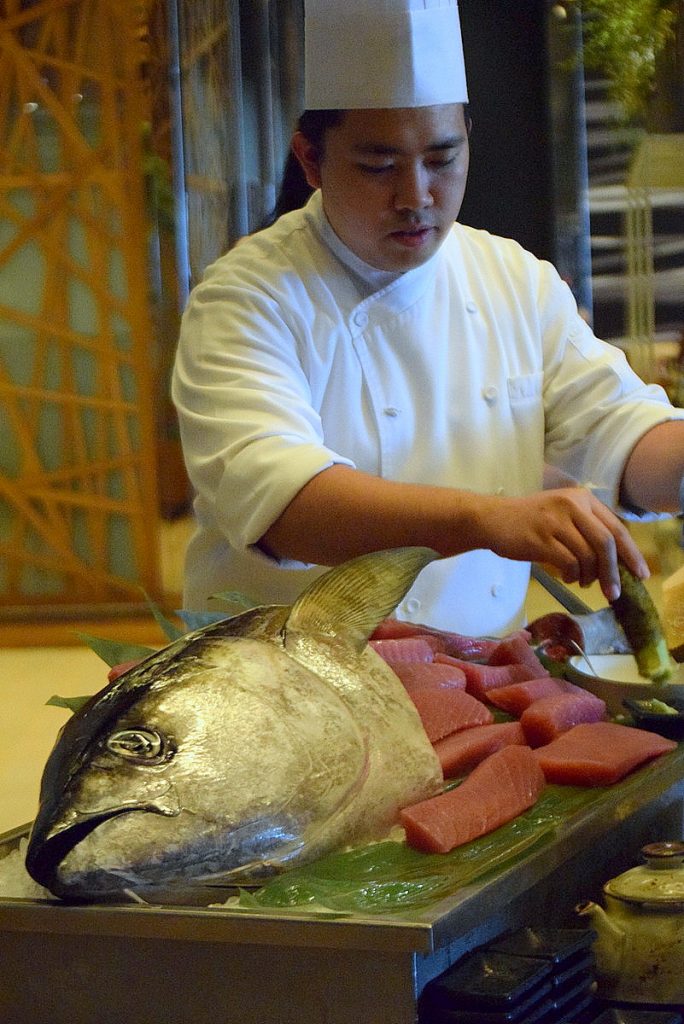 Located in Koto Ward's waterfront district, the fish market is an attraction itself. Michelin-starred restaurants from across the globe buy fresh catch here on wholesale, as well as fruits and vegetables.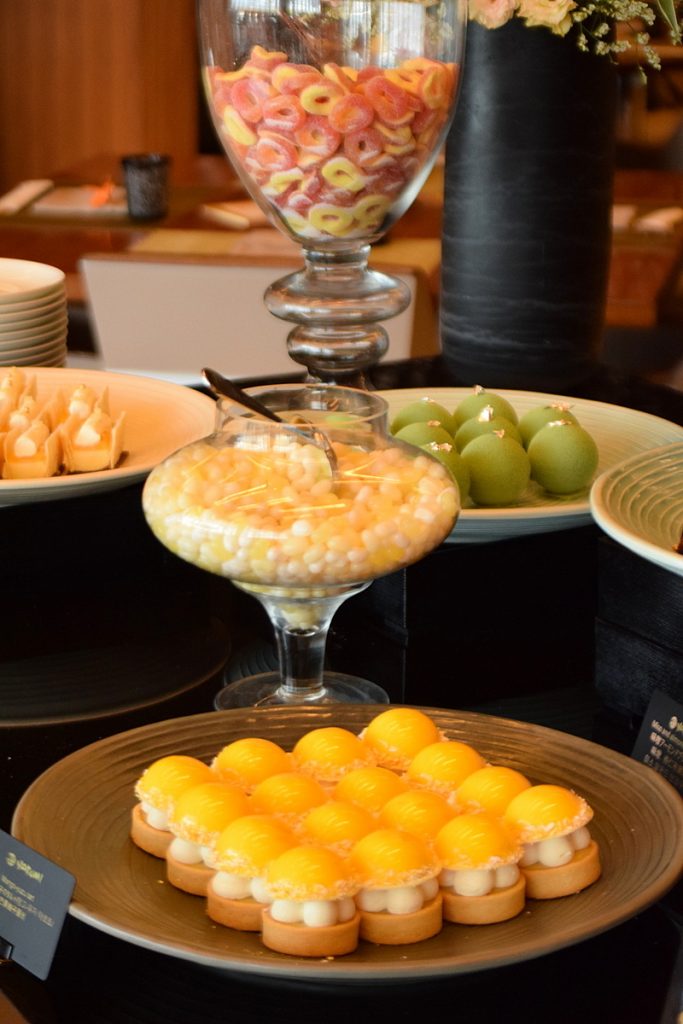 Yakumi also sources its condiments, rice, and other ingredients directly from the said market. This lets guests truly taste the flavors of Japan without flying out of the country.
Sushi and sashimi station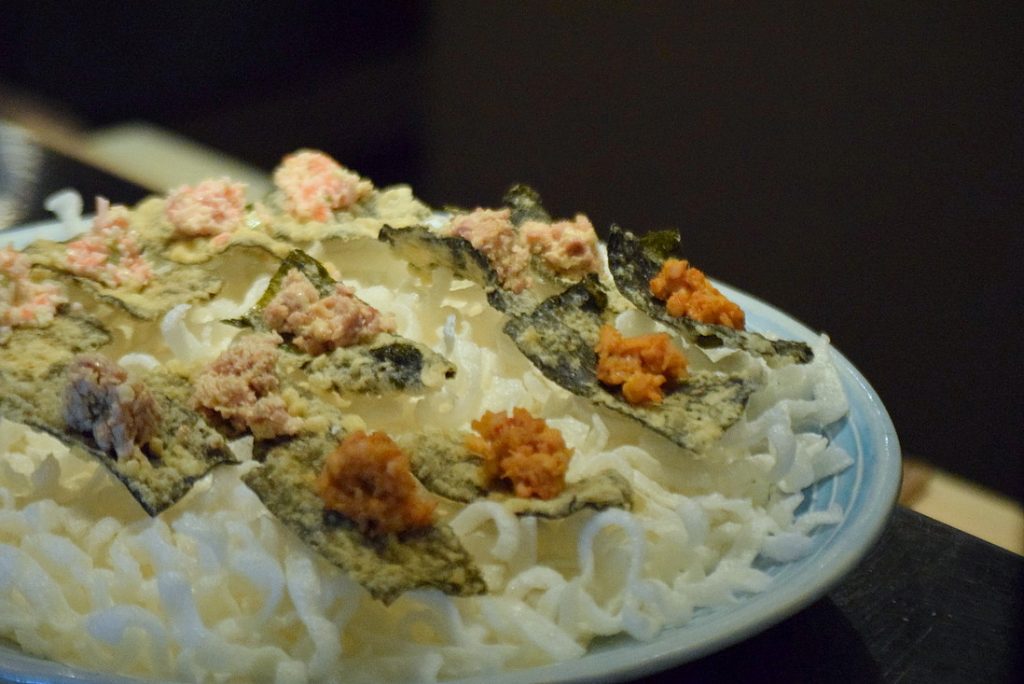 Among the delicacies that Yakumi sources from Tokyo is the puffer fish or fugu. Fugu is rare in similar restaurants as chefs need special training to serve it (executive chefs in Yakumi are licensed to handle it). It can be ordered ala carte.
You'll also find fresh scallops from Hokkaido, katsuo-suke (Skipjack tuna), and sashimi and sushi rolls. Depending on what time of year you visit, seasonal finds such as awabi and sawara may be spotted.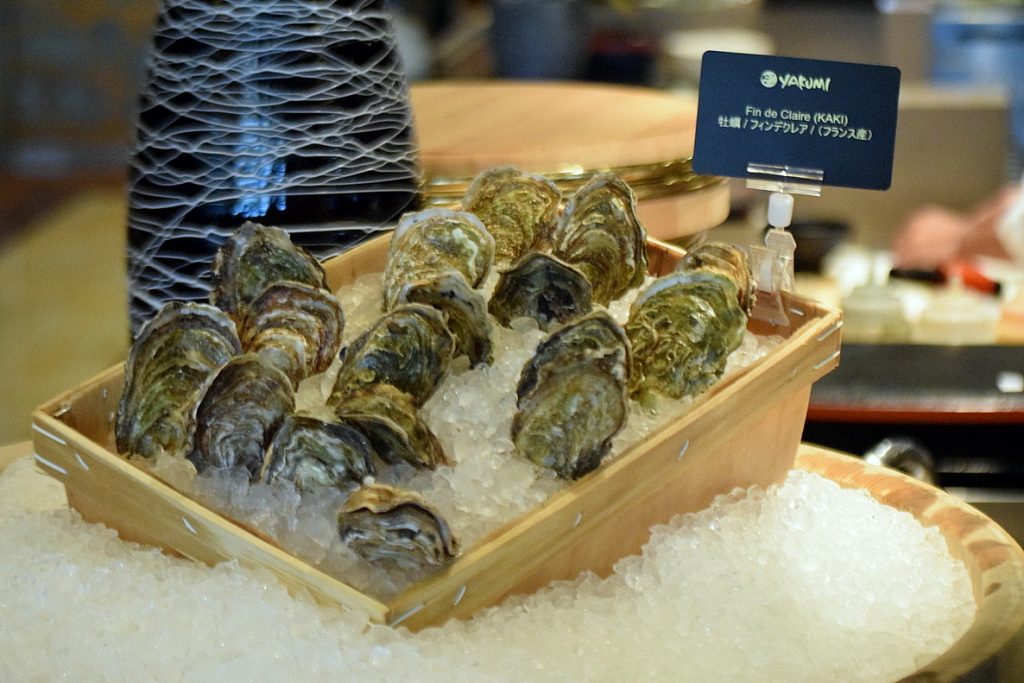 All kinds of sushi and sashimi may be requested apart from the ones on display,. One you shouldn't miss is the Volcano Roll – makimono that consists of salmon, eel, tuna, and yummy cheese (and a bit of spice) – fried to a crunch for one explosive bite.
Real wasabi, anyone?
Yakumi is one of the few places in the country where guests can make their own wasabi – no, not the pre-packed paste type. This is done by freshly grating a real wasabi rhizome while a chef prepares freshly sliced tuna for them. This kind of wasabi costs hundreds of dollars per kilo. At Yakumi, you won't just be able to see one, but also get the chance to create your own wasabi using one.
Cold salad station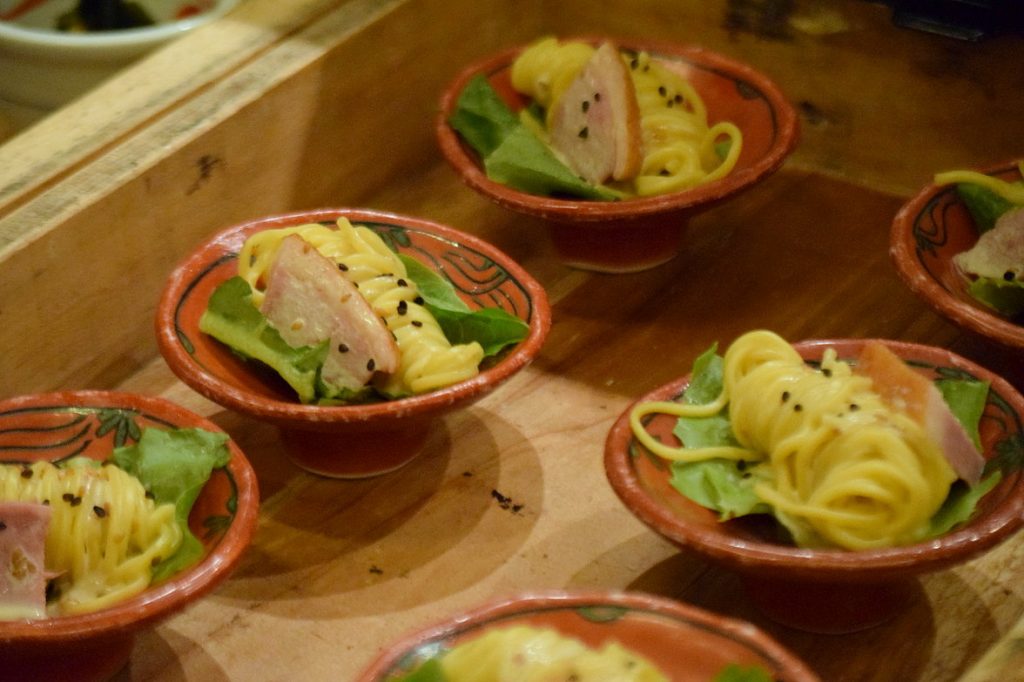 This station boasts a collection of well-known Japanese appetizers, including potato salad with Japanese mayo, seafood nanbanzuke, Japanese duck salad, and Japanese leek and pork belly salad. There are also fresh vegetables and dressings, should you wish to customize your own salad bowl.
Tempura station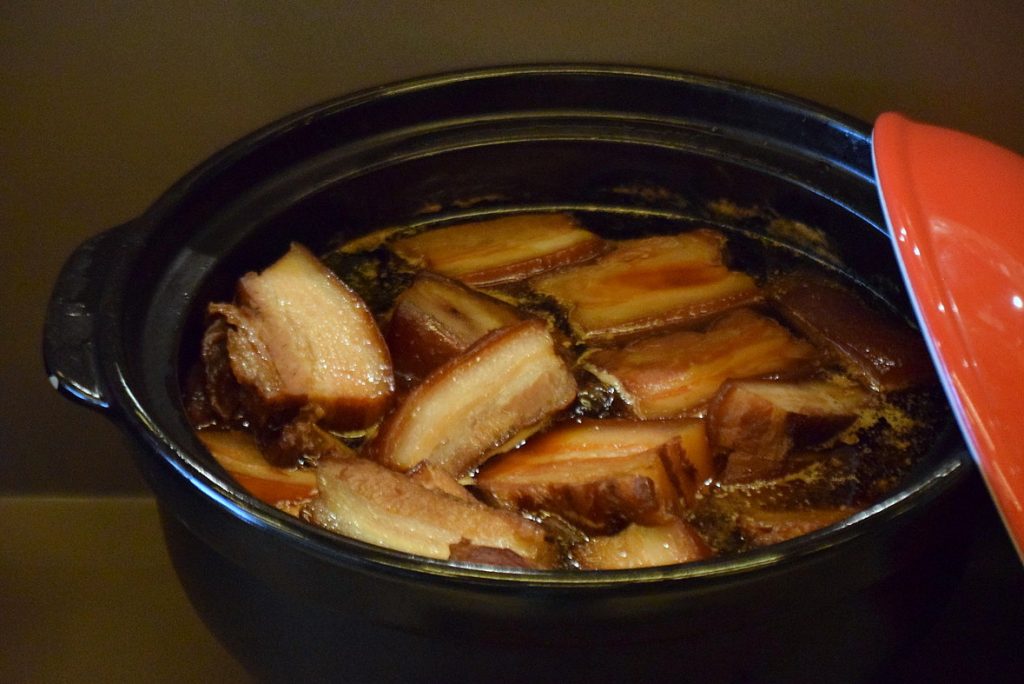 Another appetizer you shouldn't miss in Yakumi is chawanmushi, or steamed egg custard. Silky and comforting, this highly rated offering instantly transports you to Japan. You can find it in a separate Tempura station.
The tempura station offers crispy and well-seasoned crowd pleasers such as chicken karaage, tonkatsu, ebi tempura, and vegetable tempura.
Also located in the tempura section are stews, like slow-roasted pork belly, which is so soft it melts in your mouth. Yum.
Ramen station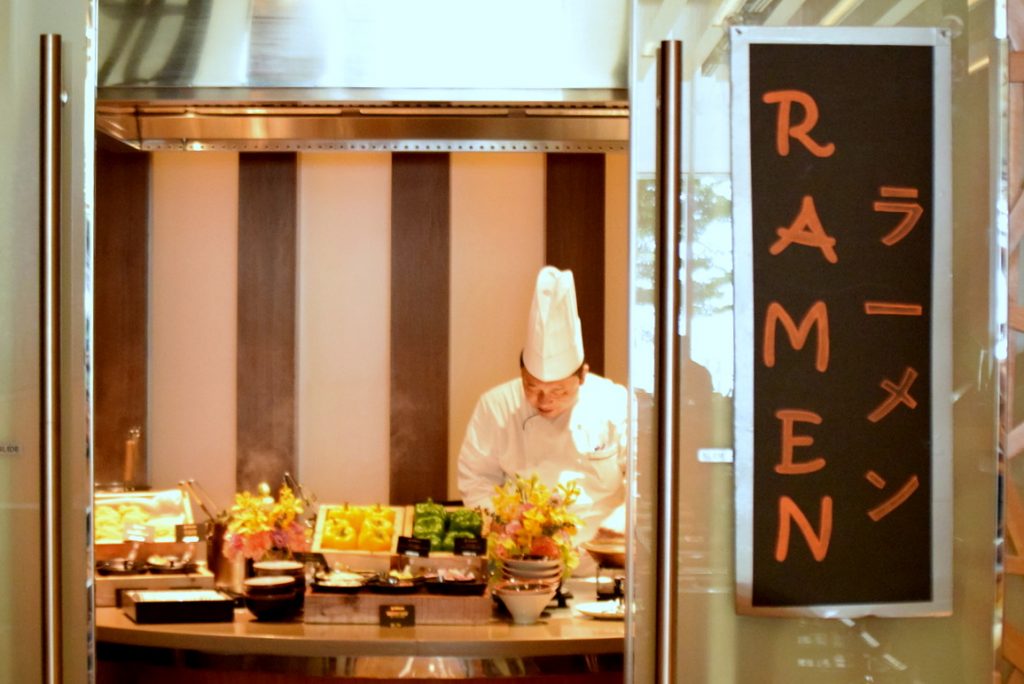 Crazy about ramen? Yakumi has a ramen station that offers six kinds of ramen. You can request soba, udon, and other noodle dishes cooked on the spot for you.
Okonomiyaki
There's also a separate room where you can request a chef to pan-fry gyoza or Japanese pancake, or okonomiyaki.
Robatayaki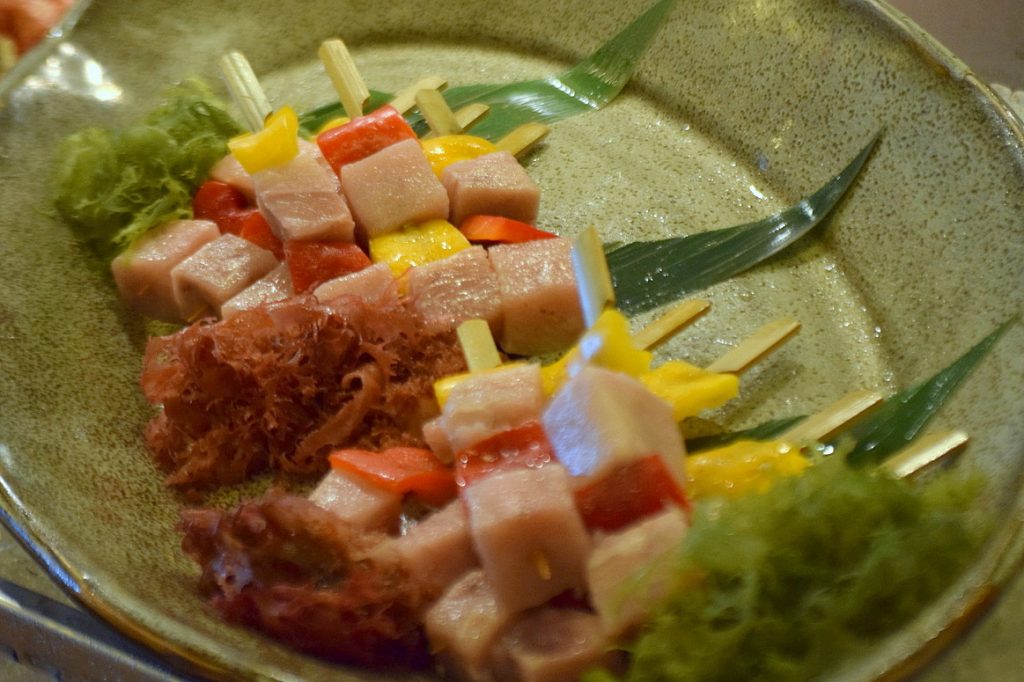 One of Yakumi's most extensive stations, the Robatayaki section features a plethora of skewers freshly grilled upon order. Notable ones include oysters (which you can request with cheese and garlic), beef, vegetables, tiger prawns, fishes like cod and blue marlin, unagi, and more.
Teppanyaki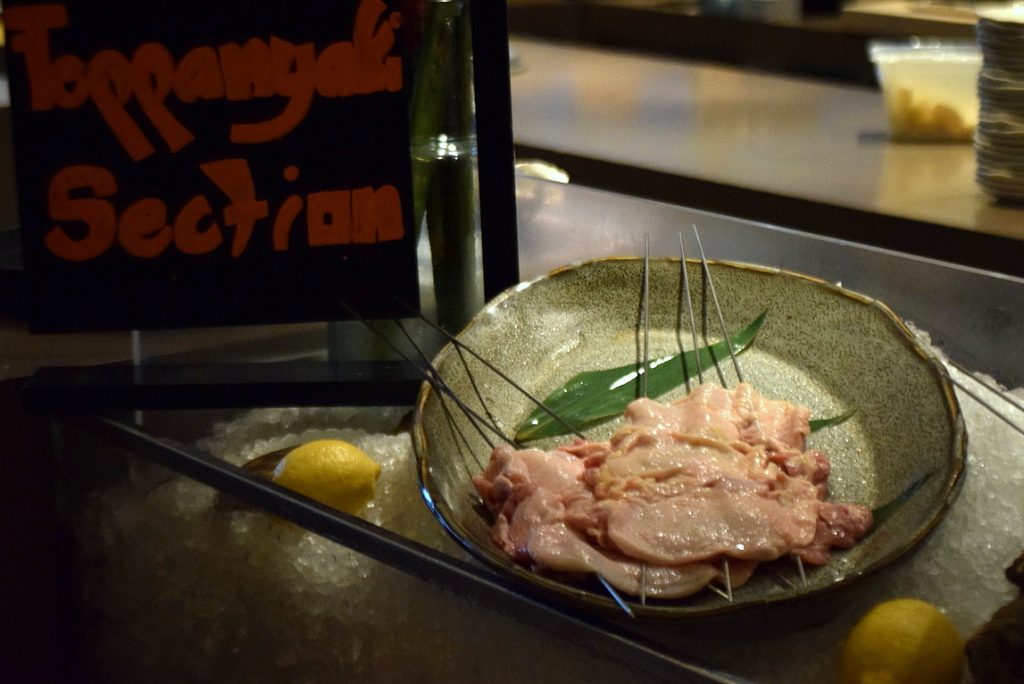 Enjoy an unlimited fill of rib-eye teppanyaki and others in this station.
Desserts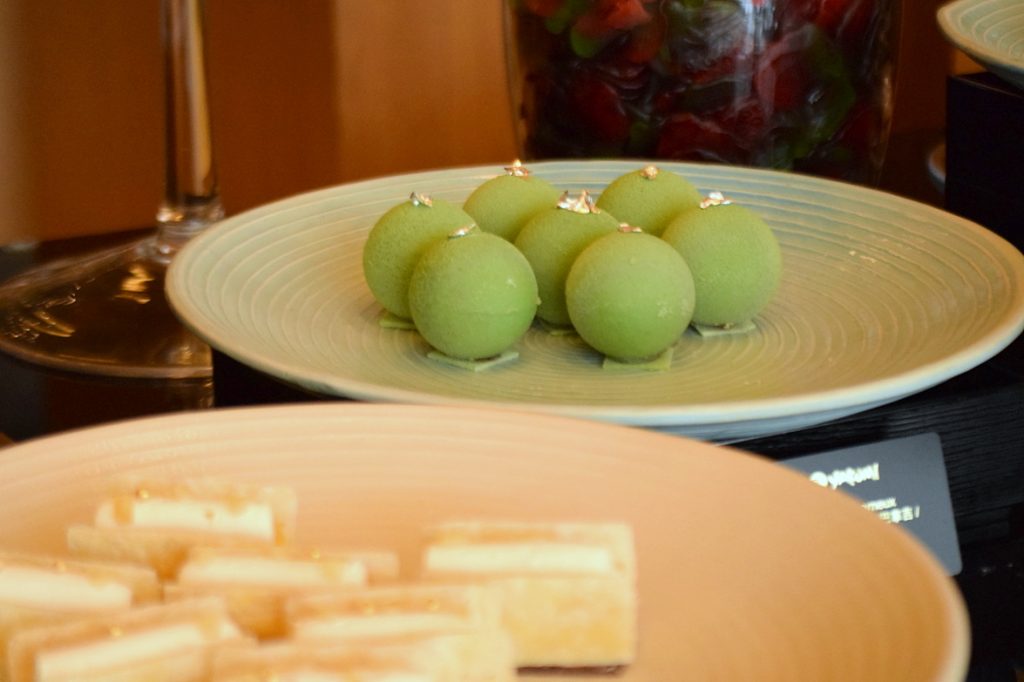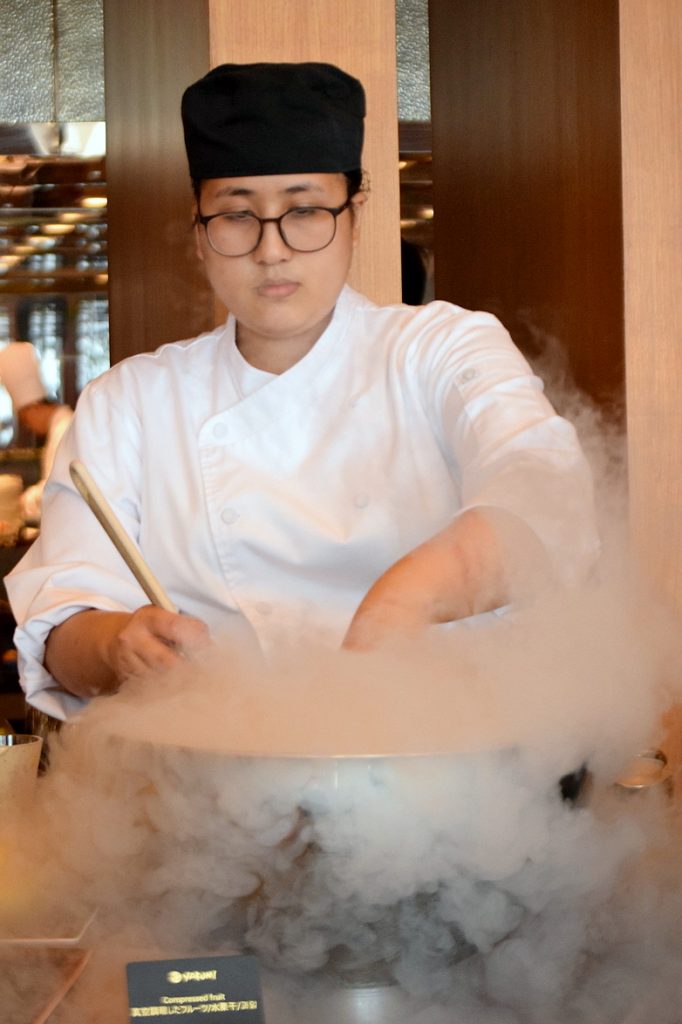 If you have kids with you, the dessert station is a must! Here, guests can delight in nitrogen ice cream and mochi and sample a variety of Japanese cakes, from green tea to mango.
Interiors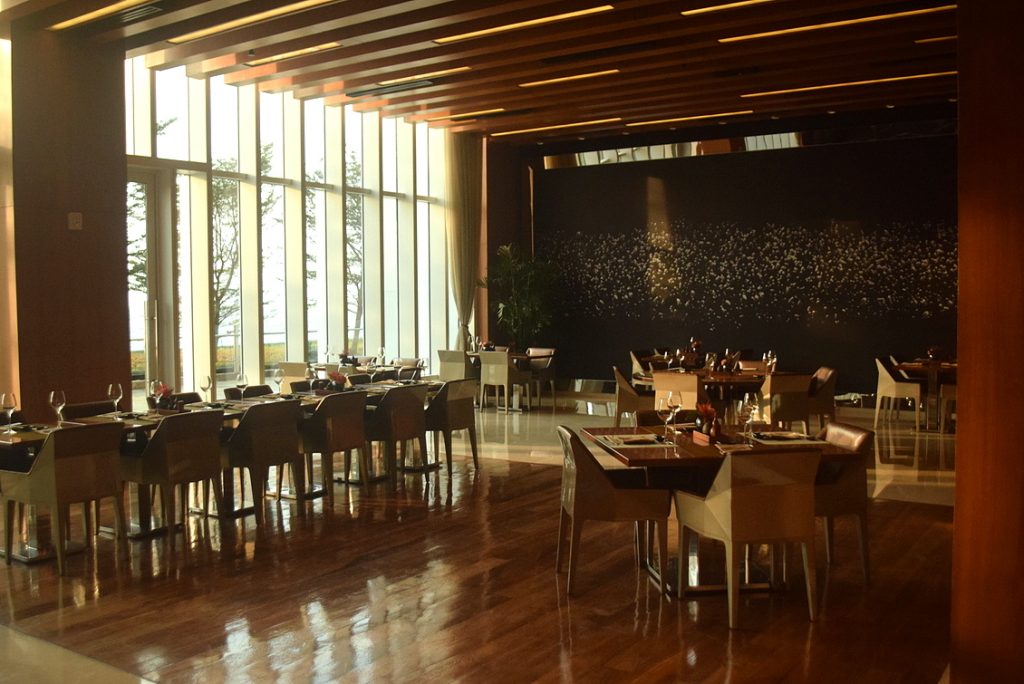 Yakumi's spacious and cozy interiors are perfect for both intimate gatherings and big events. The restaurant enjoys a prime spot in front of Manila Bay, affording guests a memorable dining experience as they drink in pleasant bay views (which becomes specially romantic at sundown).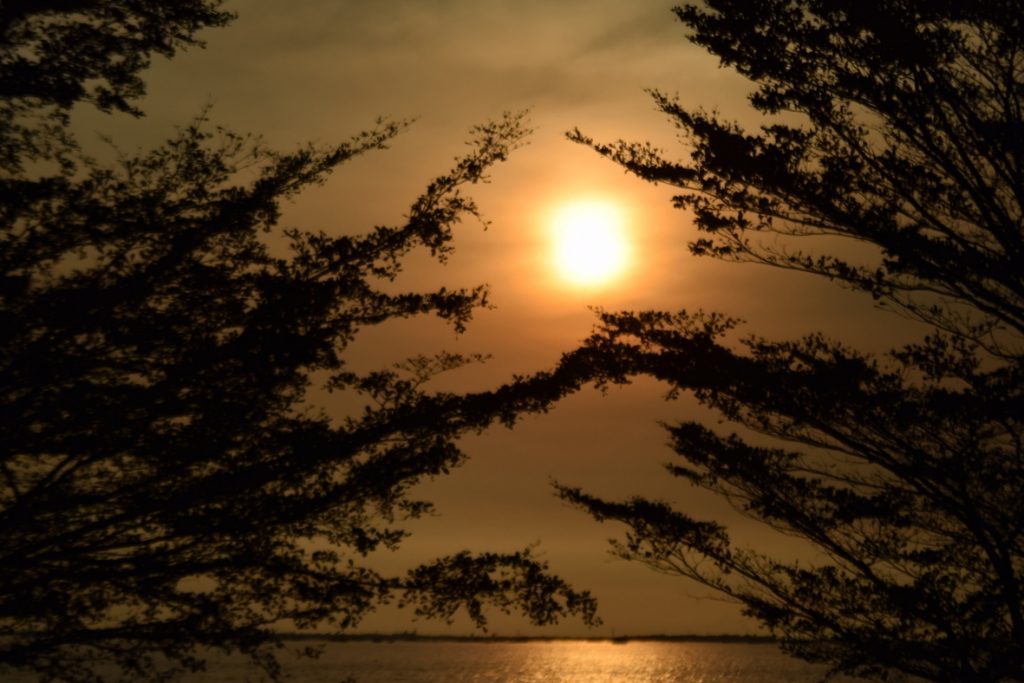 Whether you love and are craving Japanese cuisine or want a wholesome introduction to everything that Japanese cuisine has to offer; dining solo or with company, Yakumi's unparalleled eats, service, and facility makes the trip truly worth it.
The Essentials