New to the city of Bacoor? There are many restaurants or places you can check out for a culinary adventure and, at the same time, appreciate this city in Cavite even more. Whether you've lived in the city for years or are a tourist, here are the 3 places you can visit that can satisfy your food cravings.
1. Original Digman Halo-Halo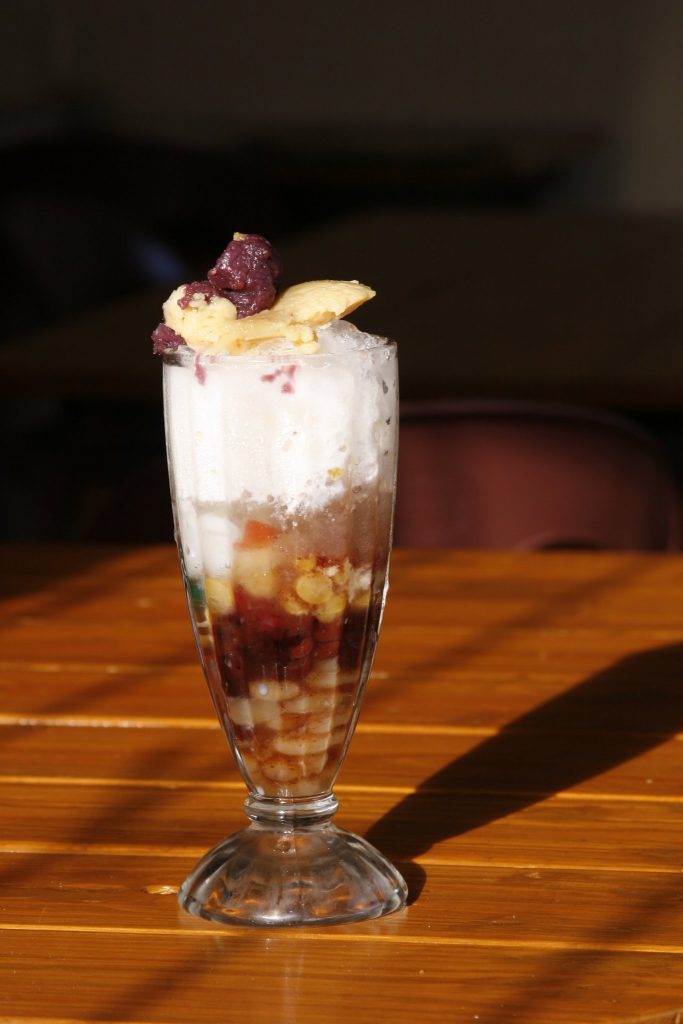 If you love halo-halo, you have to try original Digman Halo-Halo. This restaurant has been a part of Cavite's history. Digman has been serving halo-halo since back World War 2. This restaurant isn't just famous for its halo-halo, but also its siopao and other delectable meals.
If you're in the area of St. Dominic and Zapote Kalinisan, it's just a ride away from Digman Street. You'll certainly not regret visiting the place. Even celebrities have eaten at Digman, and you'll find the numerous proofs hanging on the wall. Digman Halo-Halo consists of many delicious ingredients, such as pinipig, langka, garbanzos, leche flan, and more. The restaurant may be small in size, but it makes up for it with its huge reputation for mouthwatering food! It's the perfect place to enjoy an afternoon merienda with your family, friends, and co-workers.
The Essentials
Business Name: Original Digman Halo-Halo and Home Made Siopao
Address: Digman,St. Bacoor, Cavite.
Price range: Php 100 to Php 150 for halo-halo; price varies for meals
2. Fudafari Food Park
This is one of the food parks dominating the food scene in Cavite. If you're looking for a great hangout place after work or school, or if you just want to eat somewhere new, then Fudafari is the place to be. The jungle-themed food park is located in Niog.
You'll enjoy a variety of food, live band, and other games and entertainment. It's a good place to satisfy your food cravings and unwind during the night with your barkada. It's also great for families with children since there's games and jungle-themed decorations they'll surely enjoy.
The food park has plenty of food stalls and Instagram-worthy places to take pictures of. It is open from 4 pm until 12 am, so you can also drop by whenever you're craving a midnight snack!
The Essentials
Business Name: Fudafari Food Park
Address: 39 Niog III, Bacoor, Cavite, near Jollibee Niog
Facebook page:https://www.facebook.com/fudafari/
Price range: Depends on the food stall; Php 100 for meals
Google Maps link:www.google.com/maps/place/Fudafari+Food+Park/
3. Wing and Rib Restaurant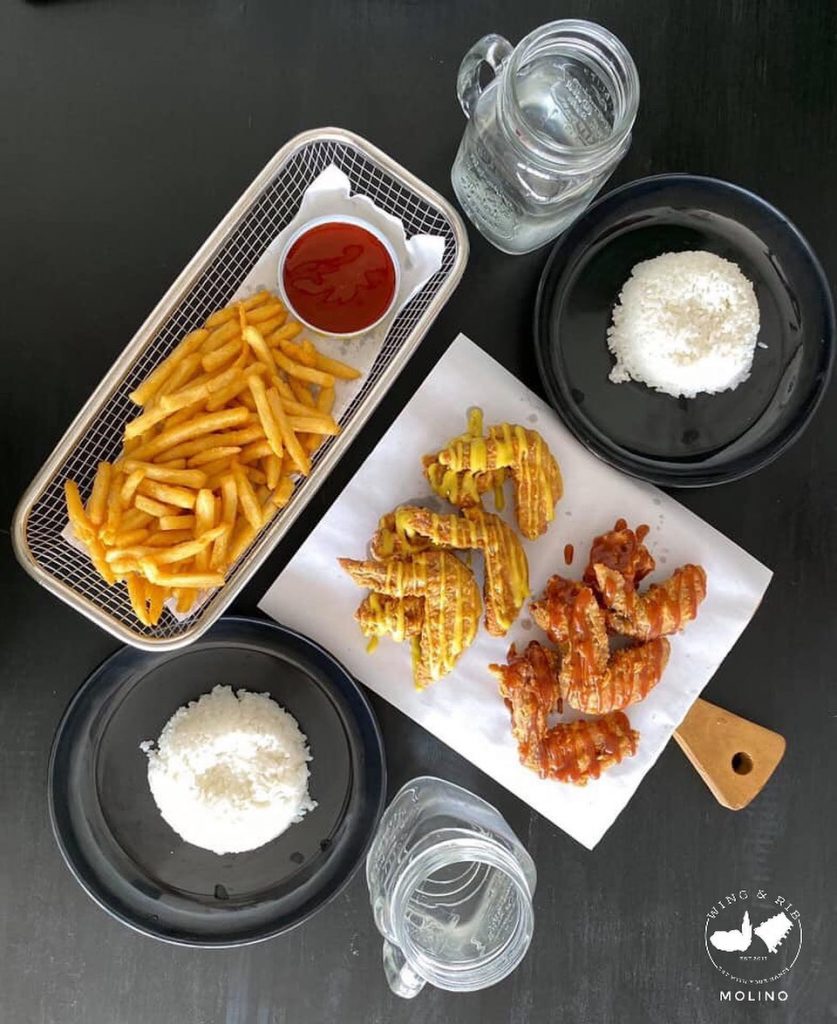 Just across the street from Niog, you can find another restaurant worth checking out. If you're a big fan of unlimited wings, then you have to try eating at Wing and Rib!
This casual and family-friendly restaurant is accessible and located in Conrado Commercial Complex. It is open from 3 pm to 10 pm.
You can enjoy a hearty meal of their bestselling buffalo wings with various flavors, including Honey Mayo Mustard, Texan Barbeque, and Garlic Parmesan. There are also promos and bundles you can choose from, whether you're with your significant other or with family.
They also offer unlimited rice to complement the 13 flavors of buffalo wings. The casual and minimalist ambience is great to celebrate casual event like graduation and anniversary.
The Essentials
Business Name: Wing and Rib
Address: Unit 100 Conrado Commercial Complex in Niog, Aguinaldo Highway, Bacoor
Facebook page: https://www.facebook.com/wingandribniog/
Price range: Php 706 for sulit bundles of unli wings; Php 1,806 good for 10 pax
Google Maps link:www.google.com/maps/place/Wing+and+Rib+-+Niog/
There's a lot of restaurants offering delicious food in Bacoor. All you have to do is explore and be adventurous!