Want to learn how to dance but intimidated by pros? Looking for a safe space to work on them moves? Getting bored at home because of quarantine? Once lockdown ends, why not discover a new one? Luckily for you, ef. Studios is one of the coziest beginner-friendly dance studios in the metro.
ef. Studios describes itself as "a studio for anyone with love and passion for dance." Alongside their signature hashtags #ThisIsHome and #ComeOver, ef. Studios quite easily instills a sense of home the very moment you open its door.
Homey atmosphere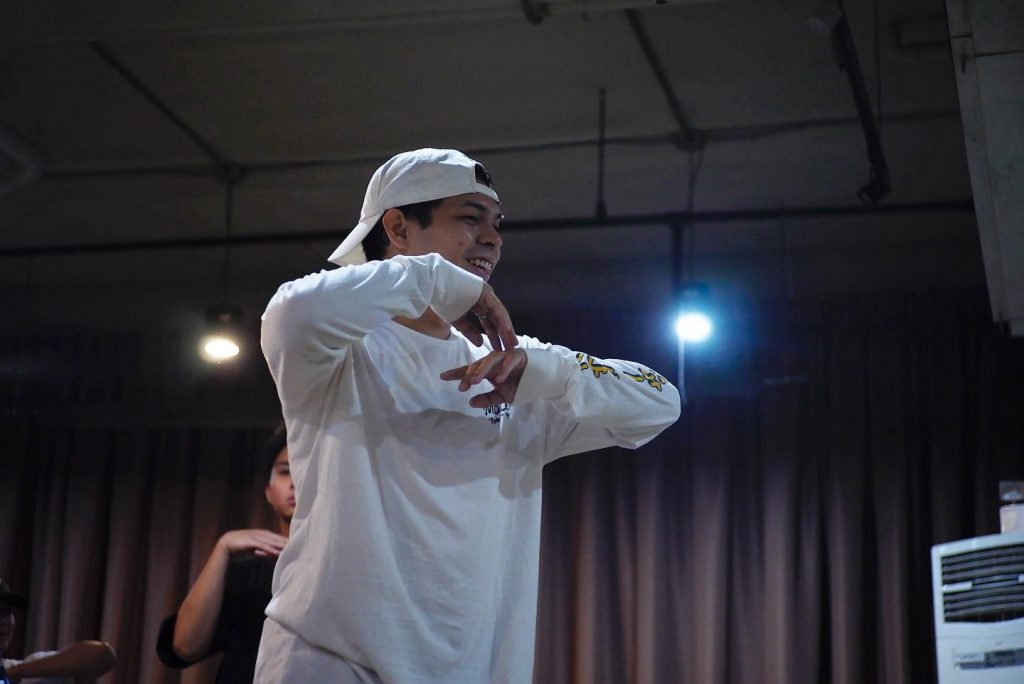 Upon entering, you are greeted by two incredibly hospitable and friendly owners. The 'e' and 'f' in ef., Anne Eustaquio and Ding Flores succeed in making anyone feel at home with their down-to-earth, encouraging personalities that create a safe space for self-expression. Here, you are free to be yourself.
Let me show you how this hidden gem has become my second home, and why you should let it be yours too.
Cozy interior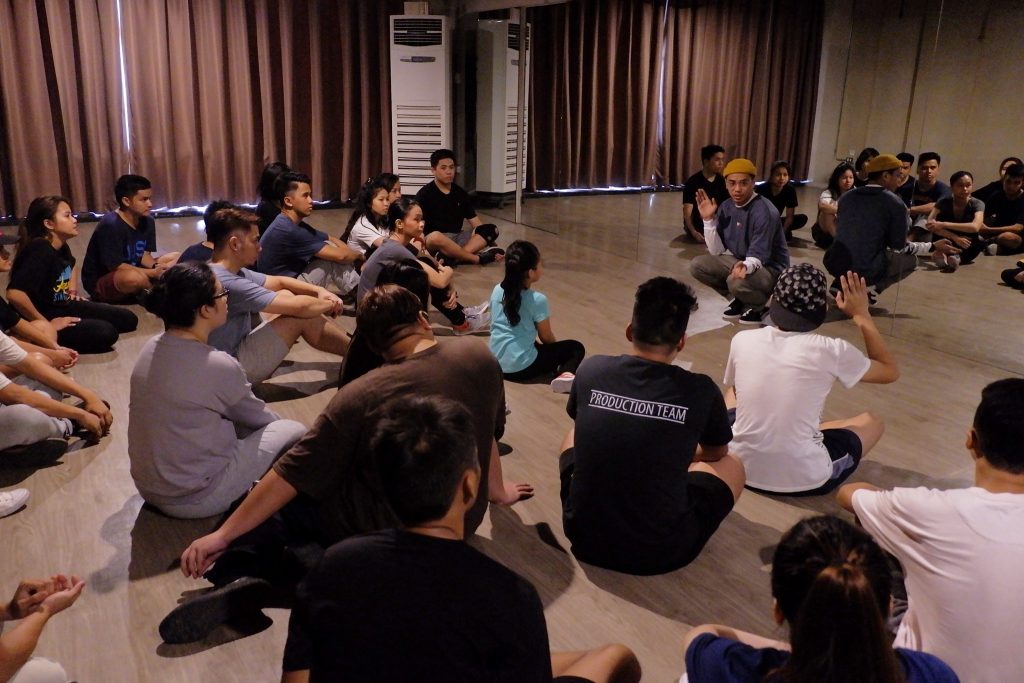 Embracing the home aesthetic, the owners evidently put love and care in how they furnished the interior. Chill at the lounge with your peers or relax on the hammock set up above as you wait for your class to start.
The lounge consists of minimalist stools, a floor mat, pillow, and a display shelf with free candy. Footage of previous classes play on a monitor above the shelf. A wood vinyl flooring and wall design completes the overall homey vibe.
FYI: You may also reserve the studio for yourself! Photoshoots and private rehearsals are often done here.
In-House Coffee Bar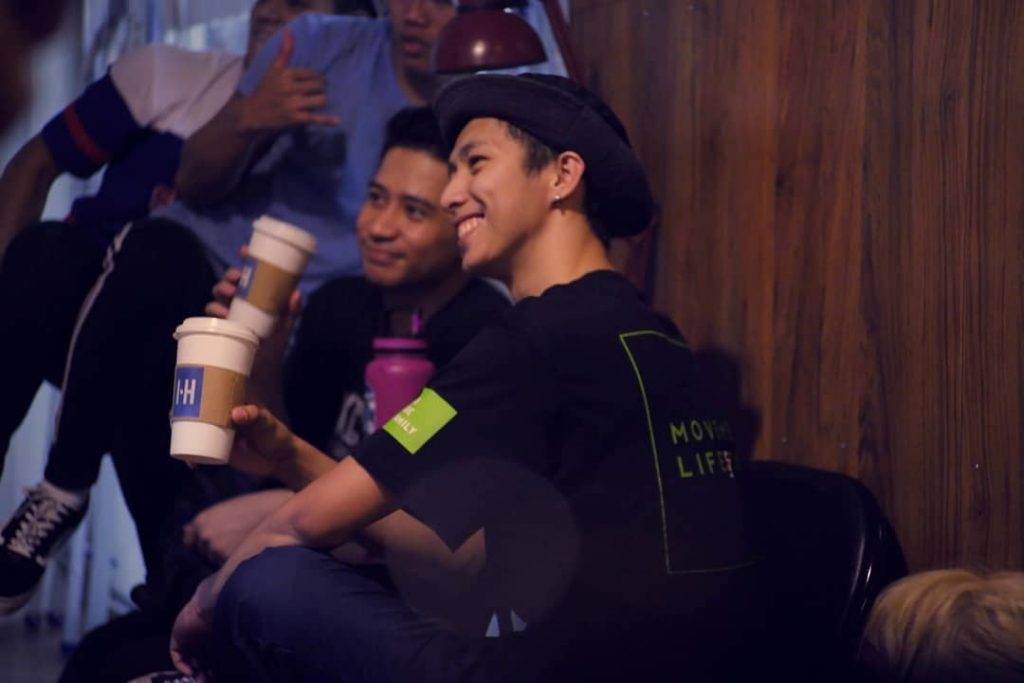 A unique aspect of this studio is that it serves its own affordable French-pressed coffee for a quick coffee fix. Simply approach the owners for Cafe Americano or latte, available hot or iced – a great-tasting boost before class!
Affordable classes
Photo: ef3
Caption: Photo by ef. Studios
Talented choreographers frequently hold their classes here, covering the styles of Urban, House, Femme, and Flow 'n Flava. Ranging from P150 for regular classes to P280 for collab classes (where two choreographers teach instead of one), these classes are actually value for money compared to other studios.
ef. Studios also holds several special classes and workshops that tackle different drills and fundamentals of dance. Highly recommended for dancers of all levels!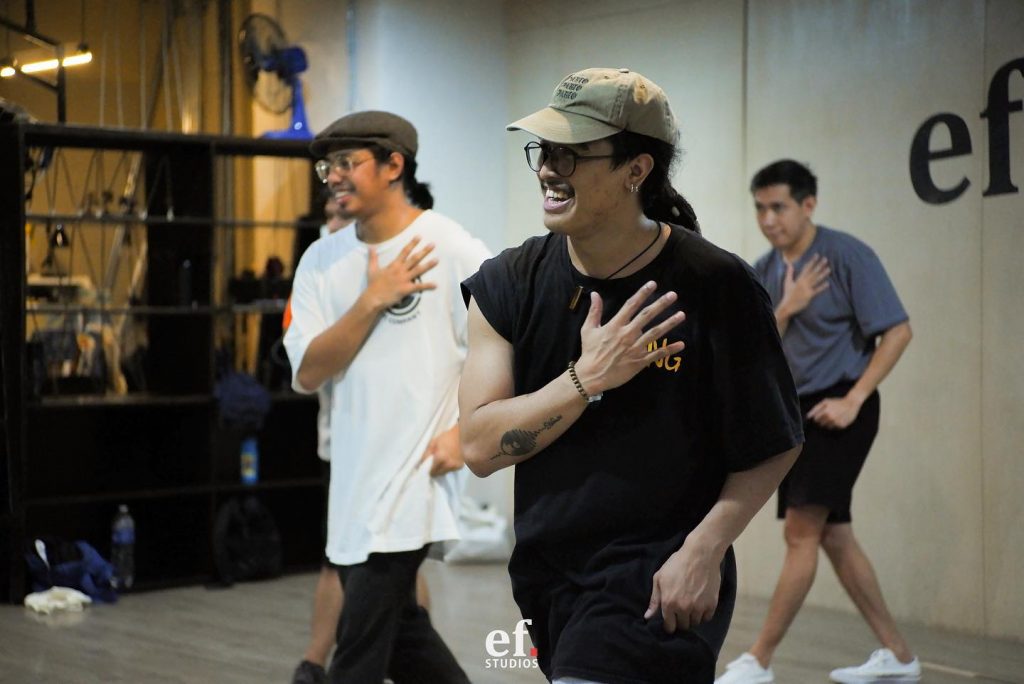 Tune in to their FB page and IG for updates and schedules per month. Watch out for their discount and scholarship giveaways. You may also watch recordings of previous classes on their Youtube channel.
ef. Studios remains to be a great place to come home to for your love of dance. Its doors are always open to anyone willing. You'll even meet some amazing people. See you there!
The Essentials
Business name: ef. Studios Dance Block
Address: 3rd Floor, Unit 301, 317 FBR Arcade, Katipunan Avenue, Brgy. Loyola Heights, Quezon City
Contact/ phone number: 0915 9325717 / 0927 5065516
Operating hours: Operates at irregular business hours. The studio is only open when there are reservations/classes.
FB page link: https://www.facebook.com/efstudiosdanceblock/
Google maps link: https://goo.gl/maps/NZpFET6BFzXkFDk36
How to get there
Located along Katipunan, the studio is at the 3rd floor of the FBR Arcade building. To find the FBR building, look for Yellow Cab, which is at the 1st floor. FBR Arcade is located between Cello's Donuts and the Oracle building. Upon entering the building, ascend to the 3rd floor using the stairs to your right. You will immediately see the studio upon arriving at the 3rd floor.