For those who are looking for a place to eat authentic Mediterranean food in the heart of Metro Manila, I've got two words for you: FETA Mediterranean.
Location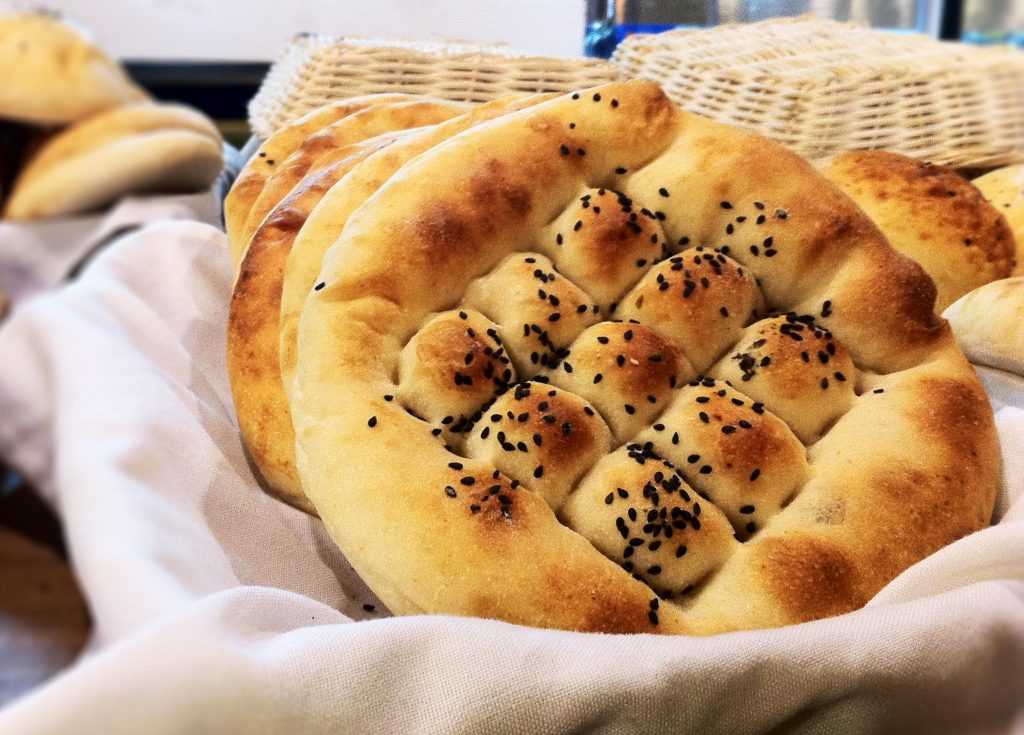 FETA Mediterranean is accessible to everyone who wants to taste authentic Turkish, Greek, and Levantine cuisine. Located along Annapolis Street in San Juan, it is just a stone's throw from Greenhills Shopping Center. Alternatively, you can also walk from the MRT station or take a jeepney.
Interiors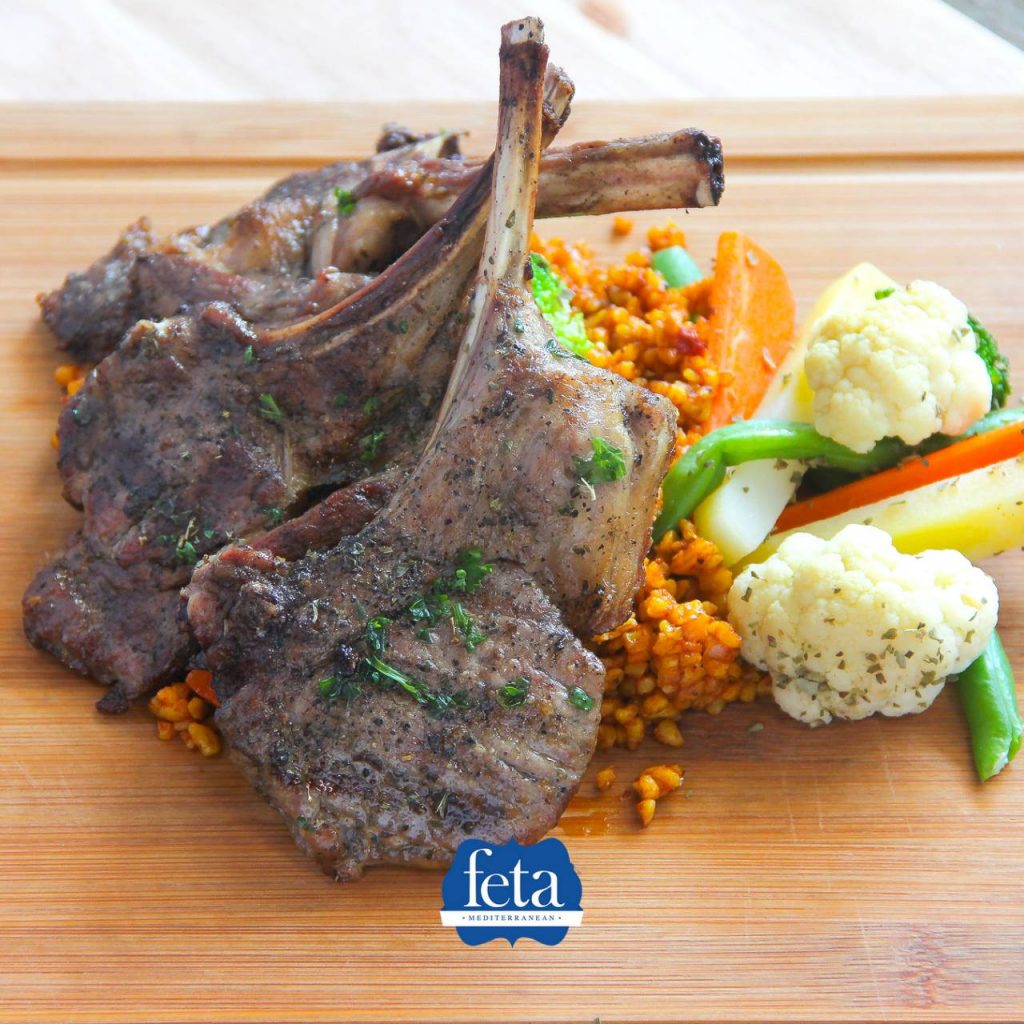 As soon as you enter the restaurant, its diverse colors will quickly remind you of a town in the Eastern Mediterranean region. Its blue palette reminds you of Santorini, while the decorations on the ceiling create an image of a sleepy town in Cyprus or Turkey.
You are also greeted by shelves of olive oil, pasta, and other food items from the region, which instantly transport you to the Med.
The overall ambiance of the restaurant is fresh, light, and casual, making you feel as if you're not just eating in a restaurant, but rather you are exploring a new dining experience.
Appetizers
FETA Mediterranean serves appetizers, main course items, and desserts. They are the only restaurant in the metro that serves Testi – or slow-cooked vegetable stew – in a traditional Cappadocia clay pot or palayok.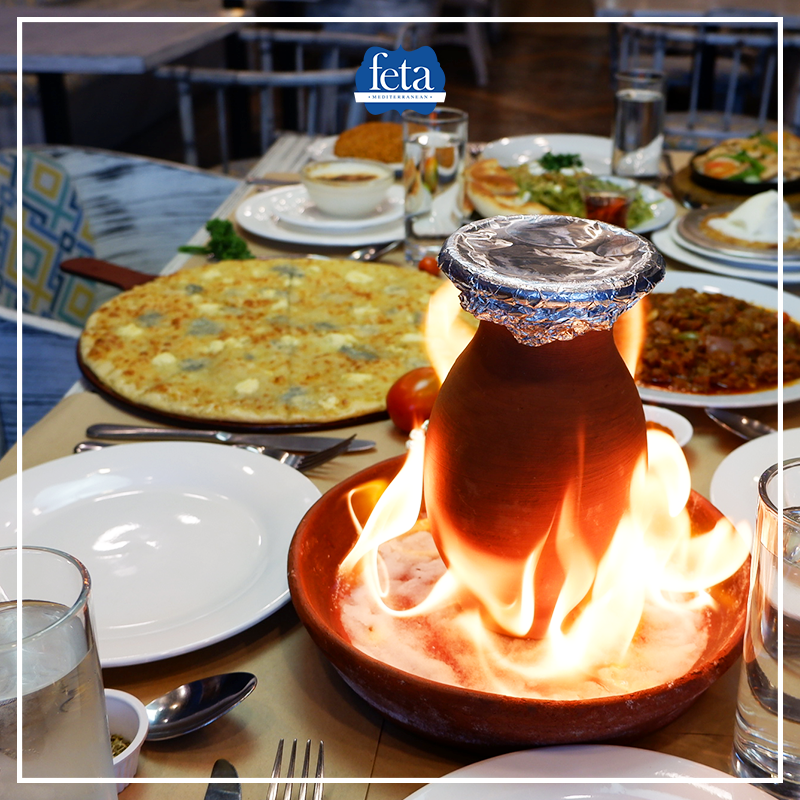 For appetizers, you can always go for the Mezze Platter, which is composed of five mezzes including carnoush (mashed eggplant and dry yogurt, topped with olive oil), tzatziki (yogurt, cucumber, and dry mint), ezme (crushed and cooked tomatoes, onions, peppers, herbs, and olive oil), hummus (mashed chickpeas, tahini, olive oil, and lemon juice), and eggplant salad. It comes with bread, which is soft, puffy, tender, and warm.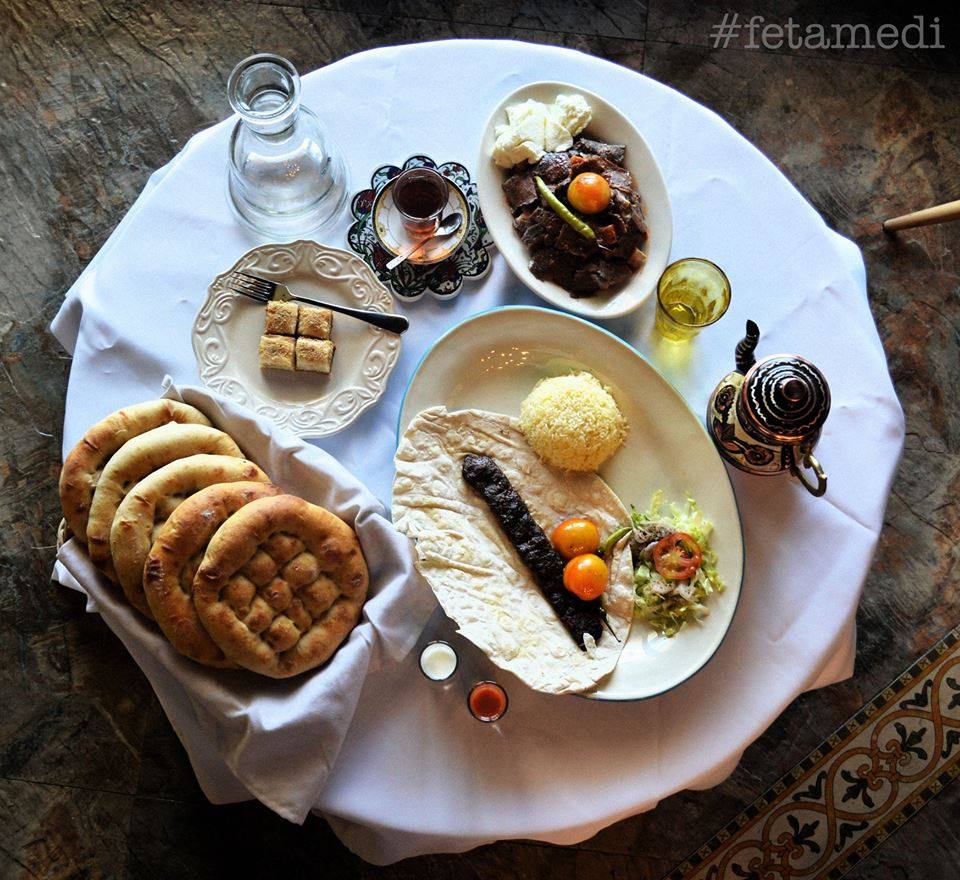 Main course
Once you're ready for the main course, try the Solo Doner (P315). This comes with a plate of fresh lavash bread, as well as huge helpings of roasted beef and Greek salad.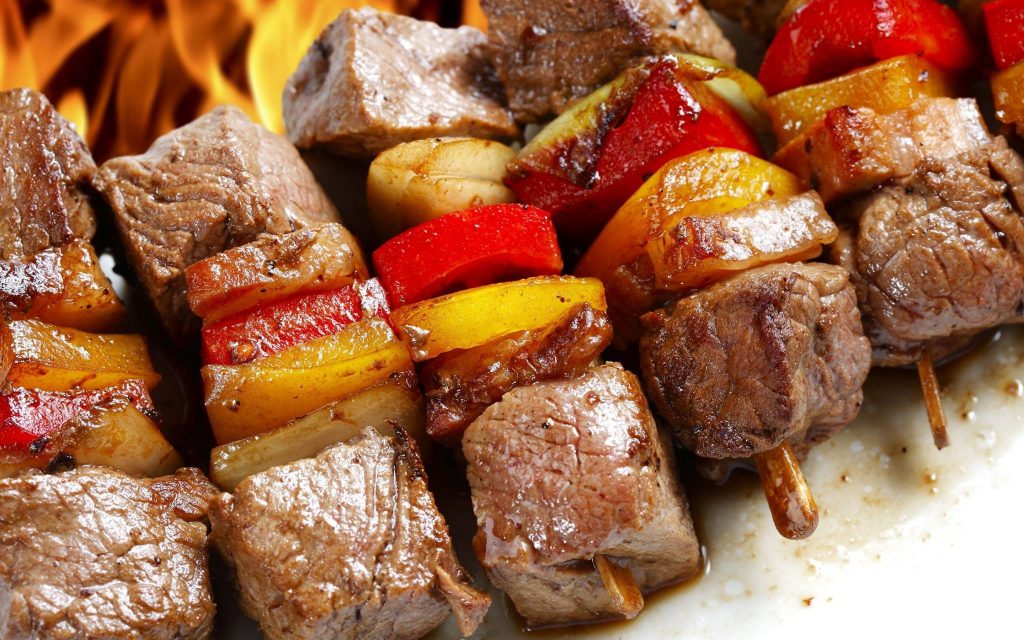 FETA Mediterranean also serves seafood, lamb, and chicken. Their in-house chicken wings (around 400 pesos) has always been a crowd favorite. Like all of FETA's dishes, the main course is cooked by a Turkish chef.
Desserts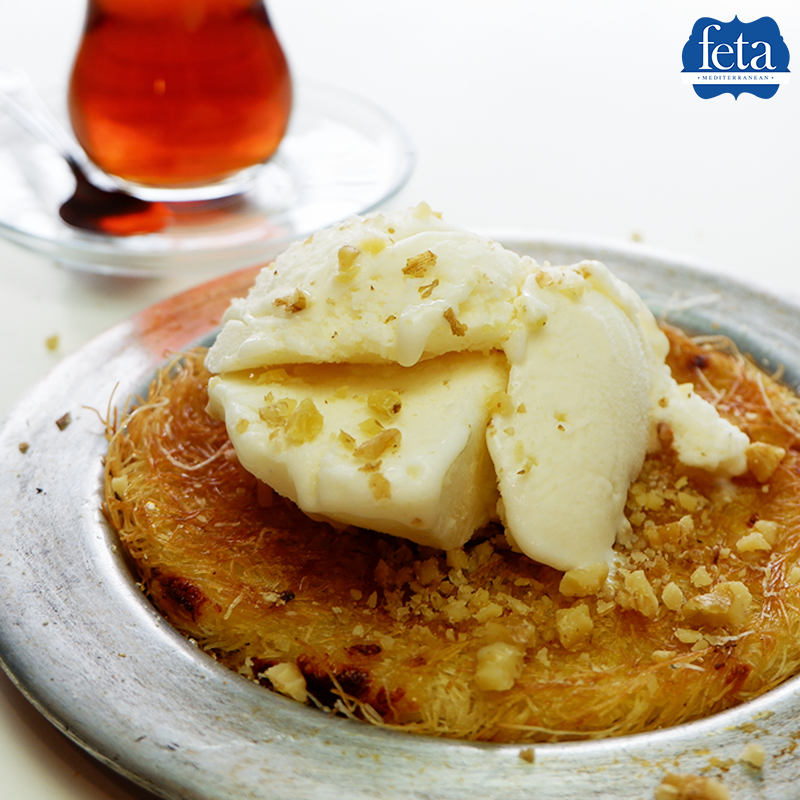 If you still have some space left in your stomach, try the kunefeh – a syrupy dessert – or sutlac, oven-cooked rice pudding in milk. While FETA Mediterranean serves different kinds of dessert, these two are highly recommended for Filipinos, filling your palate with a warm, sweet note.
Drinks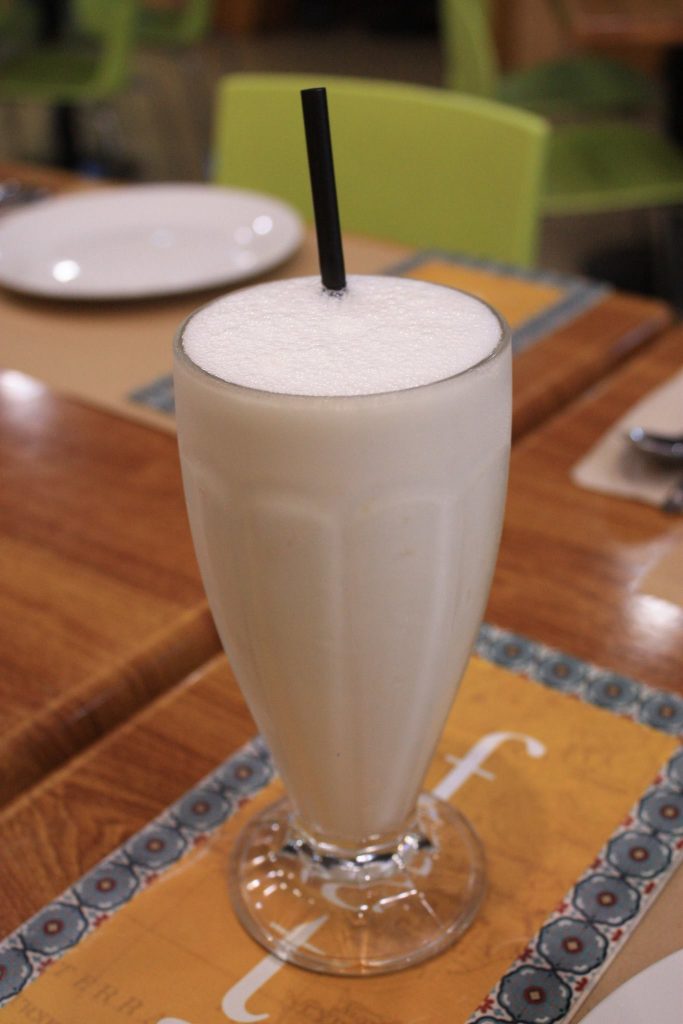 FETA Mediterranean also serves handcrafted beverages and yogurt drinks. For those who are interested to drink Turkish black tea, you're in luck as they serve it every day of the week.
Price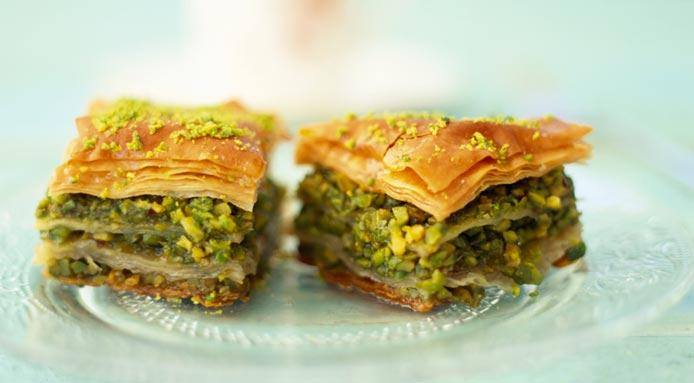 The price range is pretty much in line with other casual restaurants out there, though some of the dishes are a bit expensive due to the quality of ingredients. The restaurant uses locally sourced organic chicken, as well as high-grade, grass-fed Australian beef and lamb for their dishes, thus ensuring that the quality of the food is never compromised.
Bottomline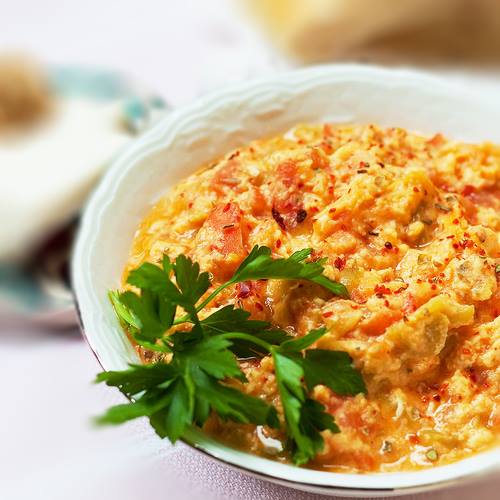 Overall, you will find the food wholesome and delicious. If you want to eat like a sultan and love good meat, then FETA Mediterranean is for you. You'll keep coming back for more, that's for sure.
The Essentials