One café draped in pink stands out in the capital city of Leyte. It is called "Heart to Heart Café." The café lives up to its name by offering hearty meals that are ideal for couples or for people looking for a romantic date.
About the Café
Heart to Heart Café is the sister cafe of Chew Love. It can be found in Tacloban's Astrodome, the city's convention center. There are a couple of restaurants and cafes lining the area, with Heart to Heart Café being the standout. Its color stands out from the rest, its interiors beautifully adorned with flowers, pink chairs, and a classic bicycle. It looks flamboyant and elegantly designed. No wonder people flocked to this place the moment it opened in 2018.
Menu
The café's menu is as sweet as its name. It offers waffles (Banoffee Cheese, Blueberry and Fruit Fiesta), homemade ice cream (Cheese, Mango, Roscas, Flavor of the Day and Gold Digger), pasta, sandwiches, some starters, all-day breakfast dishes, and main entrée. Meals are presented with a heart-shaped rice on a pink plate.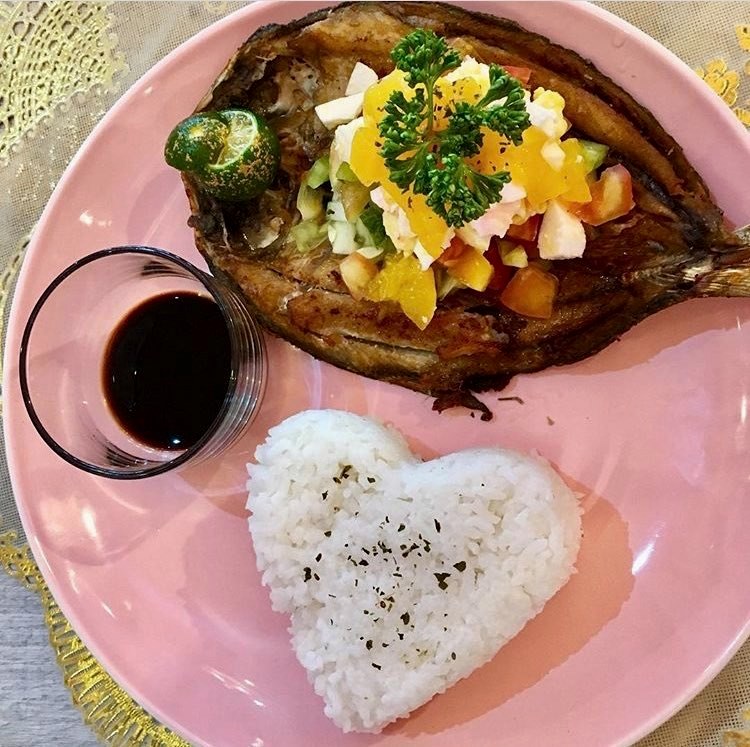 The resto offers coffee and tea too. Hot coffee drinks include Espresso, Americano, Latte, Cappuccino, Café Mocha, Flat White, and Doppio. These are priced at P120 or less. They also have bottled beer like San Mig Apple, San Mig Pilsen, and San Mig Light.
Events
Just like most cafes and restaurants in the province, Heart to Heart Café can be booked for special occasions (inclusive of buffet setup). All you have to do is to send them a private message via Facebook. There are also promos during special occasions like Valentine's Day (prior to the quarantine period), when diners can enjoy discounted rates, plus treats.
The café sits next to a mini park, making it a perfect place to hang out even after jogging or with your family. The best part? There's an outdoor dining area with a refreshing view of the sea!
Recent fevelopments
The café closed for four months during quarantine but recently reopened its doors to customers. To ensure people's safety, ordered meals will be served sealed with cling wraps. Social distancing is also strictly observed, and customers are advised to sanitize their hands and observe proper safety protocols.
The Essentials
Business Name: Heart to Heart Café
Address: Stall 17, Astrodome, Tacloban City, Leyte
Contact no.: (053) 832 1524
Business Hours: Tuesday to Saturday (11 a.m. to 8 p.m.)
Facebook Page: https://www.facebook.com/hearttoheartcafe
How to get there
If you happen to come from the airport, you can reach the café by public transportation. It only takes 10 minutes (5.5 km). If you're from the downtown area, it only takes 8 minutes by car. It can also be accessed by jeepneys.