Carousel Creamery is known for their hand-crafted small batch premium ice cream. Initially known for serving 101 Premium flavors in one store, this brand has made a name for itself with innovative ice cream flavors you can enjoy for dine-in, takeout or delivery.
Who knew that "Maple and Bacon" would go great together in ice cream? Or that a "Beer and Chicharon" flavored ice cream actually exists, right?
The ice cream shop also offers No Sugar Added, Vegan Soya and Keto ice cream options for those on special diets.
How it all began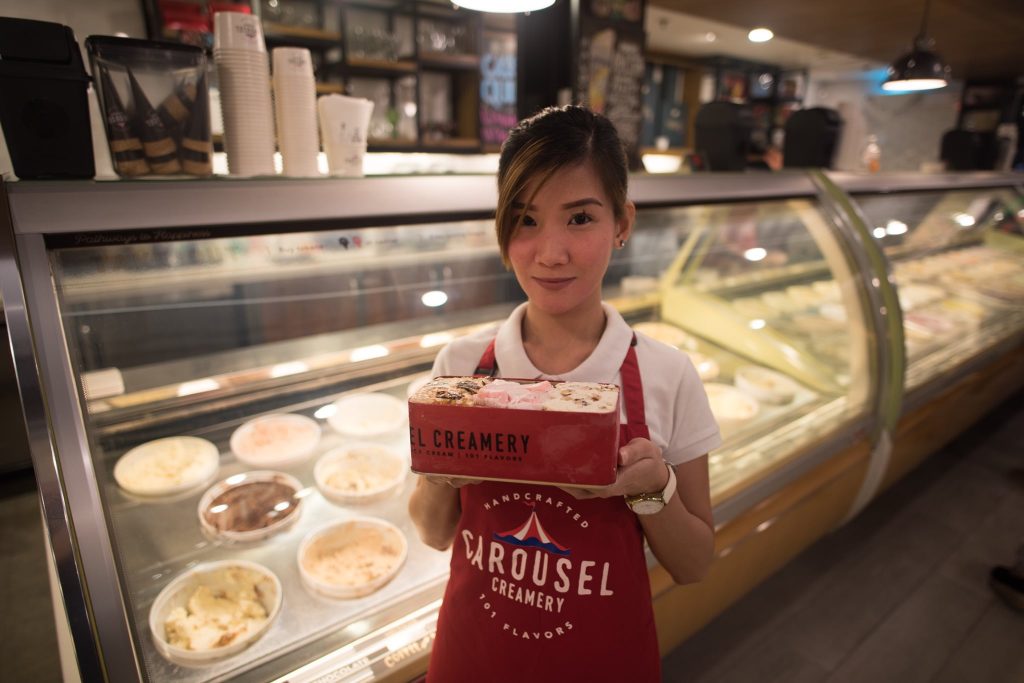 Carousel Creamery is an ice cream shop located in Missouri Street in San Juan City. Since they opened, the shop has raised the bar and extended their initial 101 flavors to a whopping 139 flavors to choose from! The best part is that these flavors change once in a while.
While residents of San Juan can enjoy the ice cream for dine-in again, Carousel Creamery has also opened its doors for takeout and delivery. You can now choose from the shop's extensive selection, and have it delivered to your home, quick and easy.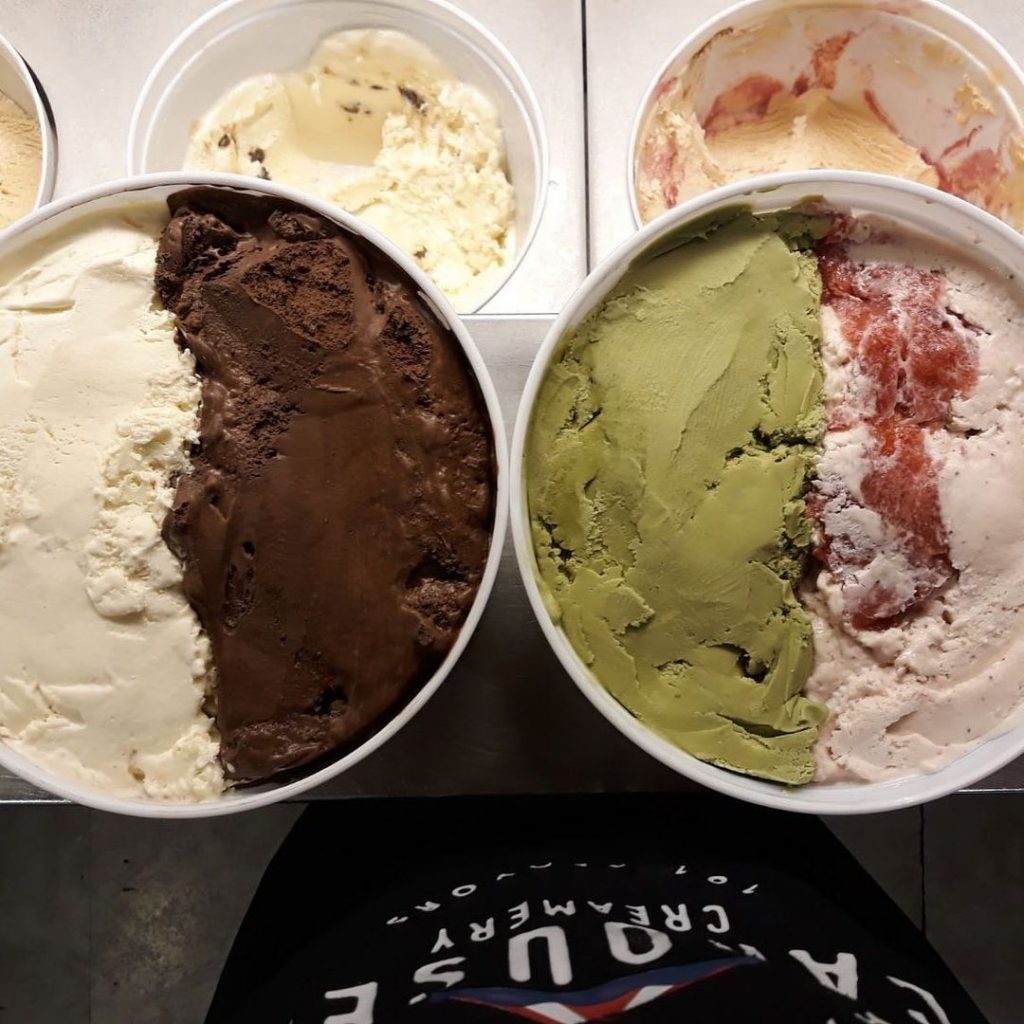 Carousel Creamery's ice cream flavors come with a serving of pop culture references and puns for names, along with quirky combinations that you didn't think could ever see ice cream forms.
Quirky ice cream flavors include 50 Shades of Chocolate, Game of Turons, Cornography, Meuslix of the Night, Sleepless in Speculoos, That Coffee Dough, and more.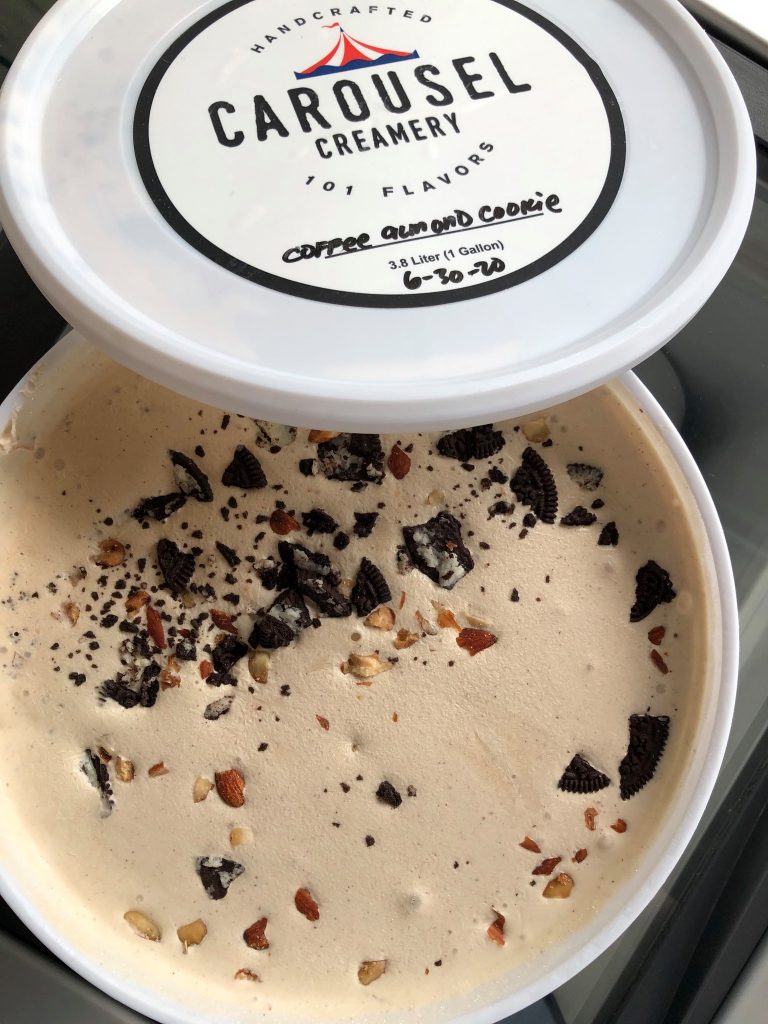 Feeling adventurous? How about a scoop of Olive and Basil ice cream? Other bizarre ice cream concoctions include Sea Salt Gummies, Salted Caramel Porq Floss, Strawberry & Balsamic, Durian, and Wasabi. There's even a Cough Syrup flavor! We kid you not.
For dine-in customers who can't decide what to order, the 10 scoop "Conendrum" comes with 10 scoops of any flavor of ice cream, topped with homemade hot fudge and caramel sauce, whipped cream, chopped nuts and almonds, 2 cones, cherries, wafer sticks and a side of chips. This IG-worthy treat worth P950 is great for celebrations.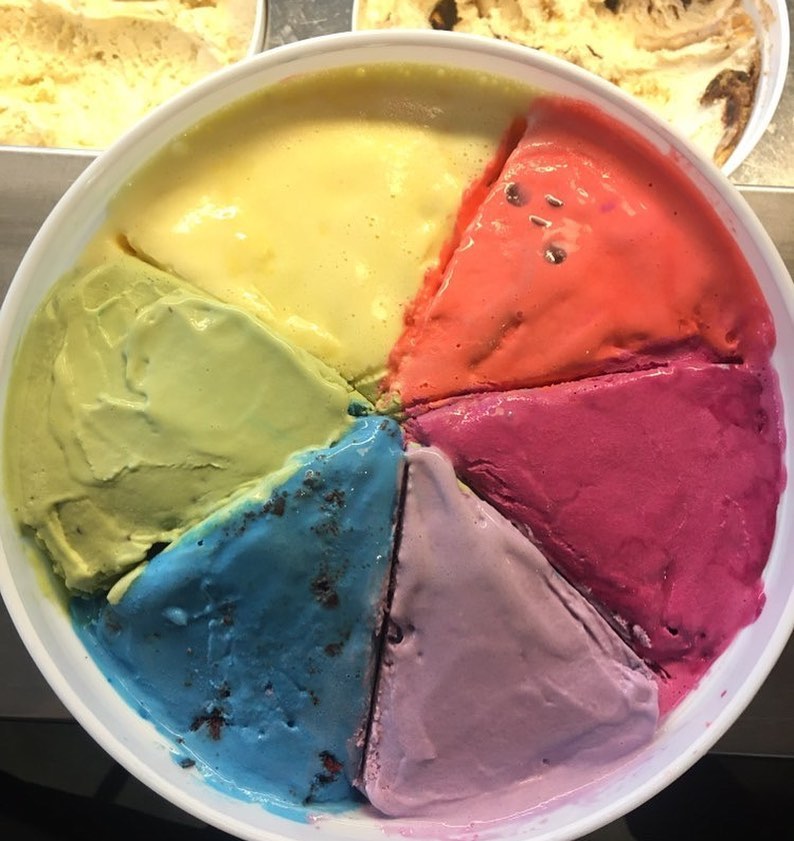 They even have versions with more flavors to choose from including "Frytanic" (15 scoops & fries served on a sinking ship) and "I'm Feeling 25" (25 scoops served with onion rings, fries and wafflecones).
Aside from ice cream, Carousel Creamery also serves other desserts like a Caramelized Banana Splits and Hot Fudge Sundaes, as well as few savory snacks like Chili Cheese Dog and Beef Nachos.
How to order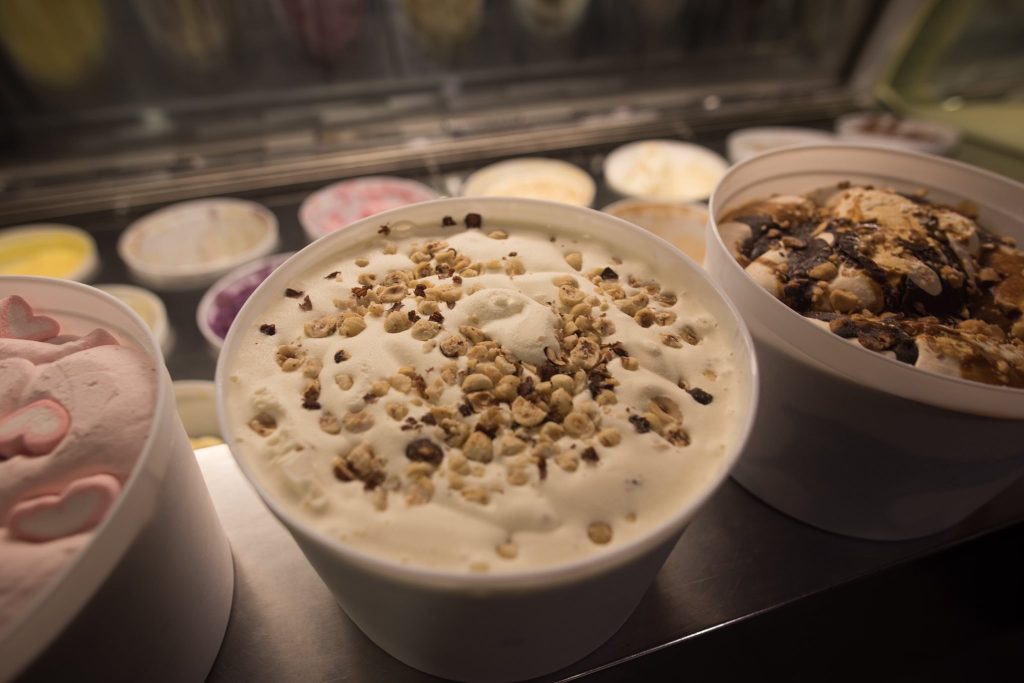 For takeout and delivery, Carousel Creamery is offering their ice creams in pints, Neo sizes (assorted), party pack (4 pints), half gallon or quad, and gallon sizes.
To order, all you have to do is call their number message or send them a message via their Facebook or Instagram page to reserve your preferred flavors. Store hours are from 11:30 AM to 7:30 PM, so make sure to get your orders in before then.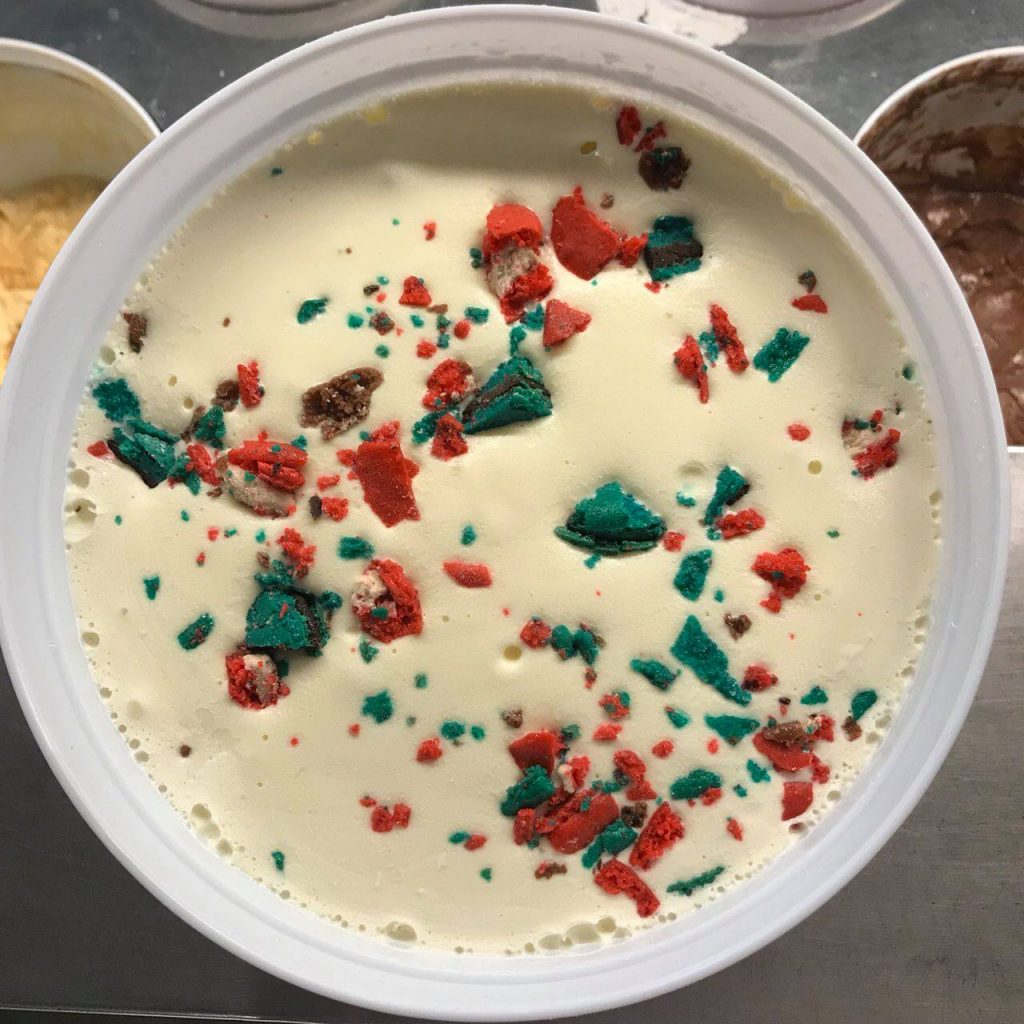 To pay for your purchase, Carousel Creamery accepts payment via GCash or BDO bank transfer. When done, send proof of payment through Facebook or Instagram. You can choose to pick up your orders directly at the ice cream shop or book your choice of a third-party courier for delivery.
The Essentials