With the pandemic, all of your unscheduled coffee plans were cancelled. After weeks inside the house, you miss the relaxing aesthetic of a cafe. You miss your usual coffee order, and that Instagrammable corner where you sit to read a book, study, or simply relax with your choice of coffee.
Why not bring the cafe vibes at home?
Here are five ways to feel like you're sipping coffee at your favourite cafe.
1. Get creative and decorate.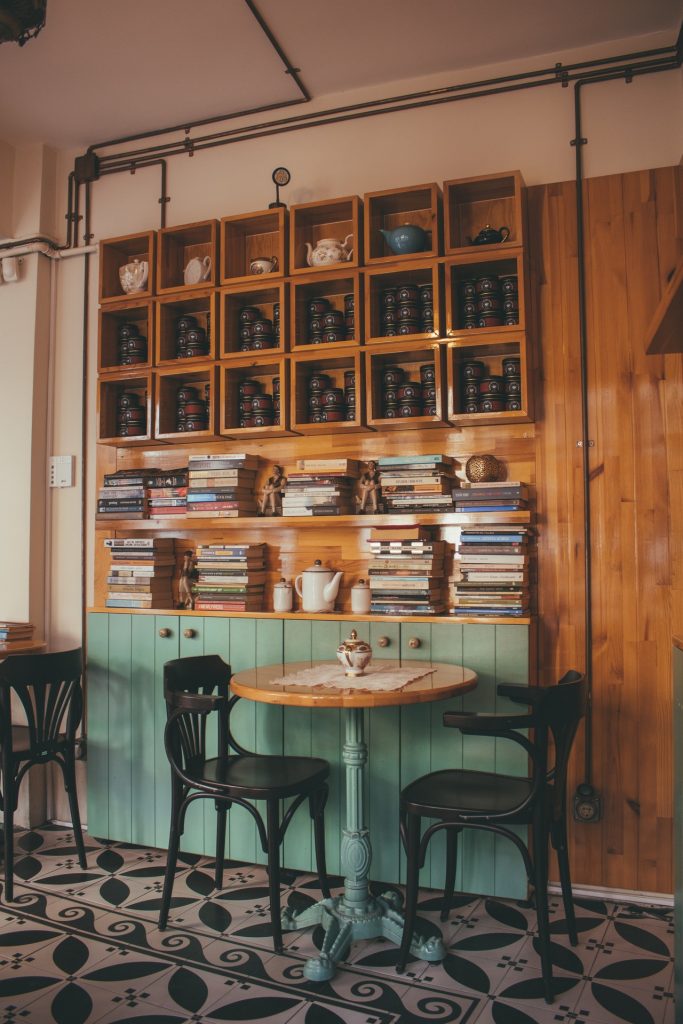 Let your inner interior designer come alive! Make the perfect Instagrammable spot at home. It can be in one spot in your room or the kitchen – anywhere you are free to tweak and design.
Check your old cafe photos or scour Pinterest boards to find the coffee shop aesthetic you want to have. Want a little cozy vibe? Get some twinkly string lights from your Christmas decorations, a few fluffy pillows, and some cozy patterned blankets. Throw them on your couch, table, or even on the floor! Whatever your creative direction desires, just do it!
2. Have fun and craft your coffee menu.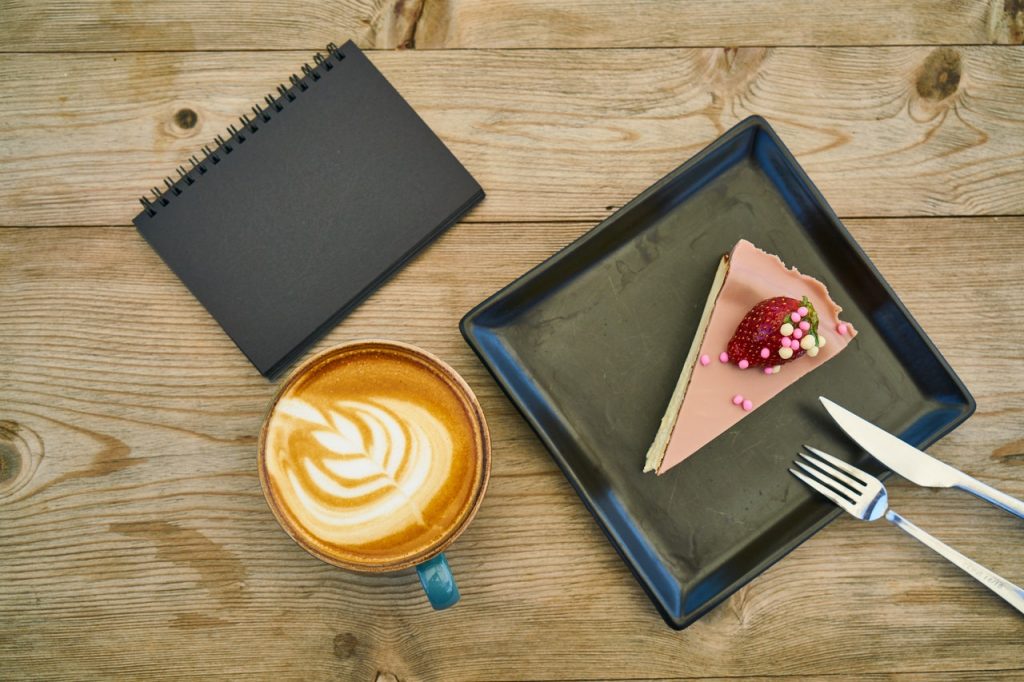 No espresso machine? No problem! You can make fancy coffee-based drinks without any equipment. Google is your friend. In a few minutes, you can learn how to make a microwavable latte with instant coffee. If you love the Dalgona coffee trend, why not experiment with different recipes? There are tons of flavors to choose from like milo, matcha, and peanut butter.
Want to beat the summer heat? There are dozens of tutorials online that can help you whip up some homemade frappuccinos and a simple iced coffee.
3. Grab or bake some delicious pastries.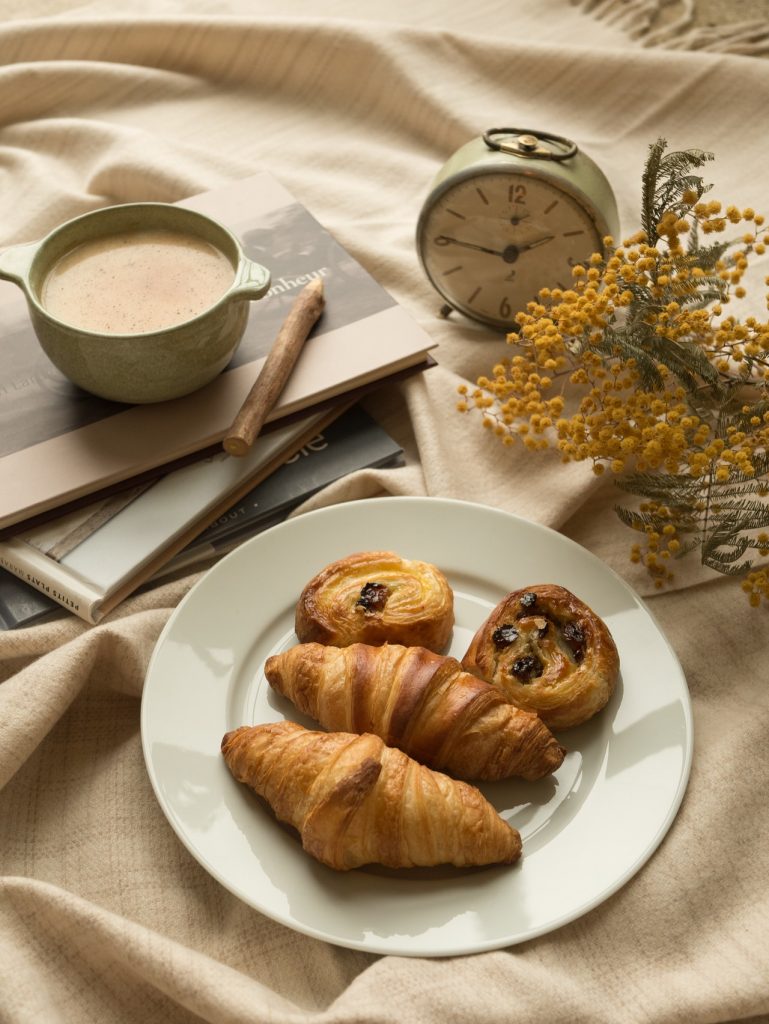 Always wanted to learn how to bake? The best thing about cafes are their pastries. No coffee is complete without delicious cakes or breads. Binge on a few Tasty videos to get inspiration and learn a few kitchen tricks. It's a great excuse to improve your baking skills.
If you are low on ingredients or simply have no baking equipment, check out some local bakeries in your area who are open for takeaways and deliveries. Support local bakeshops through your in-home cafe. Don't forget to tag them so everyone knows where your delicious cake came from.
4. Make some next-level sandwiches.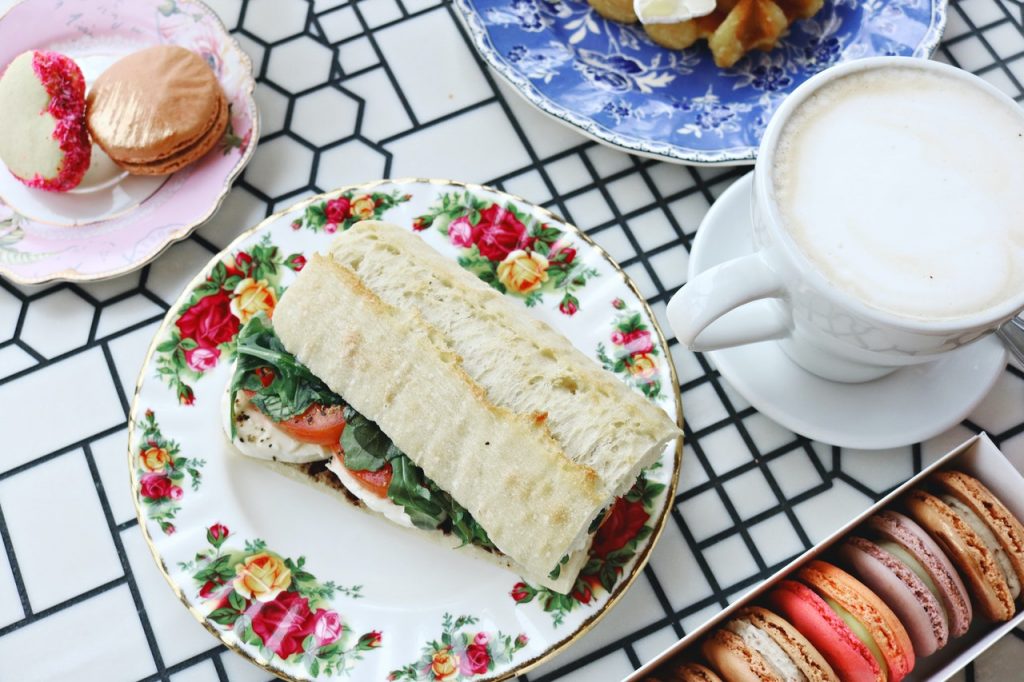 Aside from the pastries, no cafe is complete without delicious and unique sandwiches. Make your version of some classic cafe sandwich staples such as chicken sandwiches, tuna melts, and a good old BLT.  You can get creative and challenge yourself to make a sandwich from what's available in your pantry. You can also practice your plating skills too and achieve the most delicious looking flat-lay. They are the easiest and quickest meals to make in the kitchen and involves little mess and cleaning too.
5. Make your own Jazz Hop & Lofi playlist.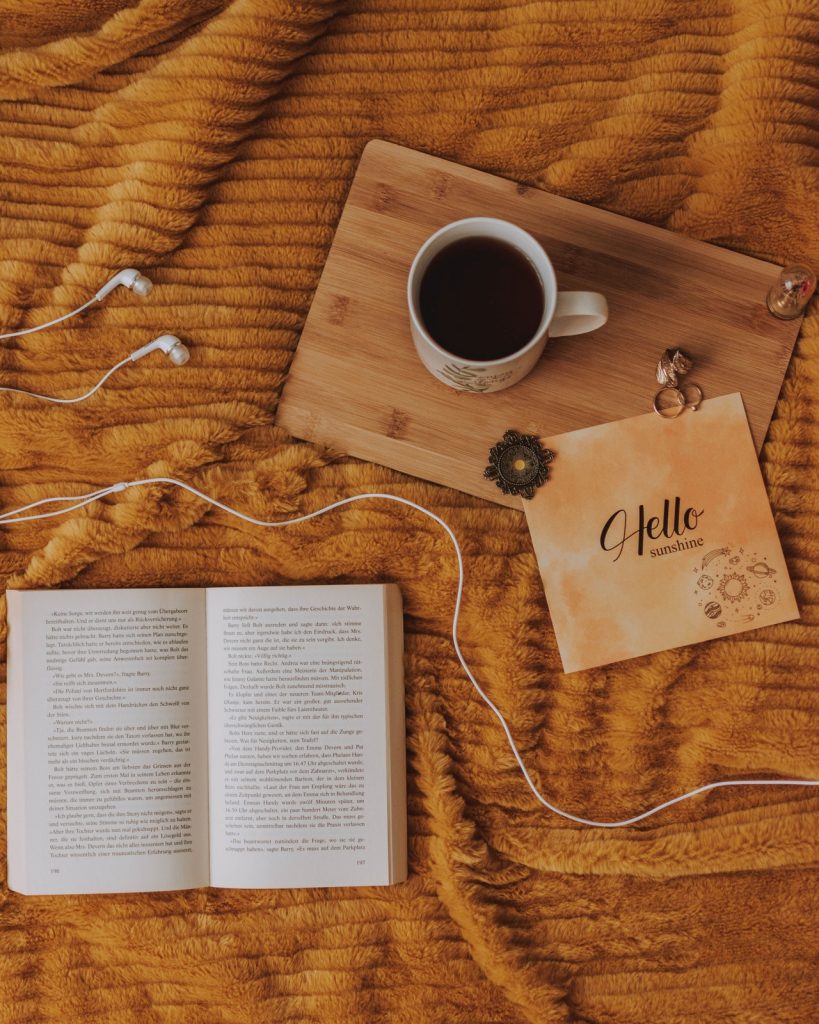 Mimic a true cafe ambiance with a chill playlist. Check out some cafe playlists on Spotify and blast your speakers. If you're not a fan of the chill Lofi beats, you can curate favorite acoustic songs.
If music is not your thing and you miss the white noise of a busy cafe, try out Coffitivity. It is an app that recreates the ambient sounds of a cafe.
BONUS: Don't want coffee alone? Call a friend.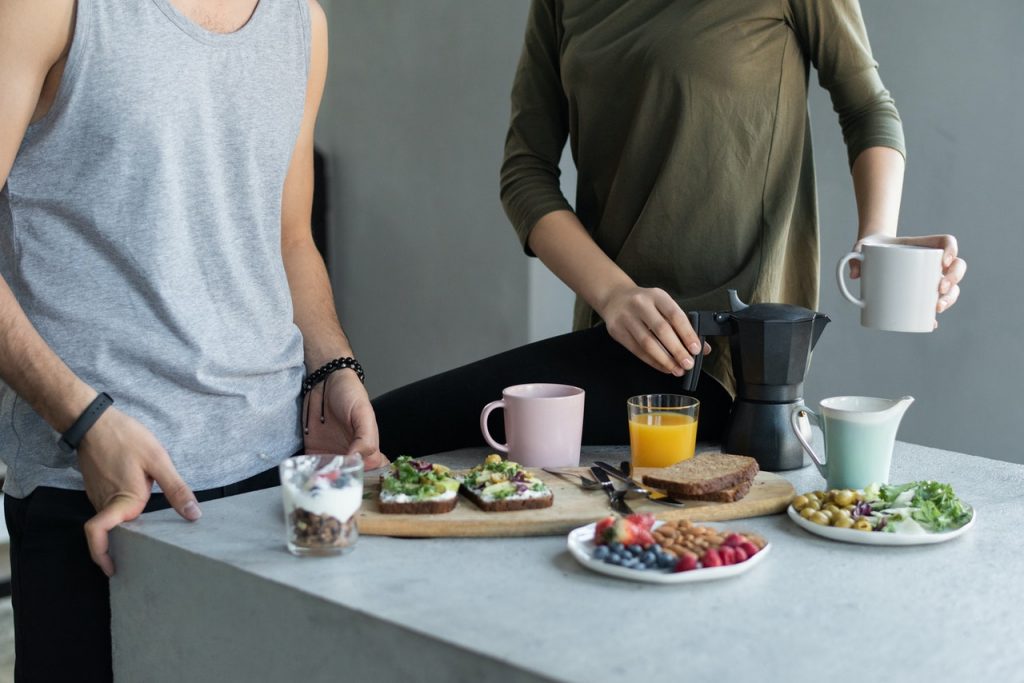 Call a friend and show off your incredible coffee shop set-up. Just because we're stuck inside doesn't mean we have to cancel coffee dates. Take advantage of WiFi and connect with friends and family while enjoying a great cup of coffee.