Tagaytay has recently announced that it is reopening its doors to travelers. In fact, some attractions, such as Sky Ranch, have been accepting tourists since September 11.
If you are planning to take advantage of the reopening, there's one Airbnb we'd recommended for a much-needed R&R: Narra Hill.
Location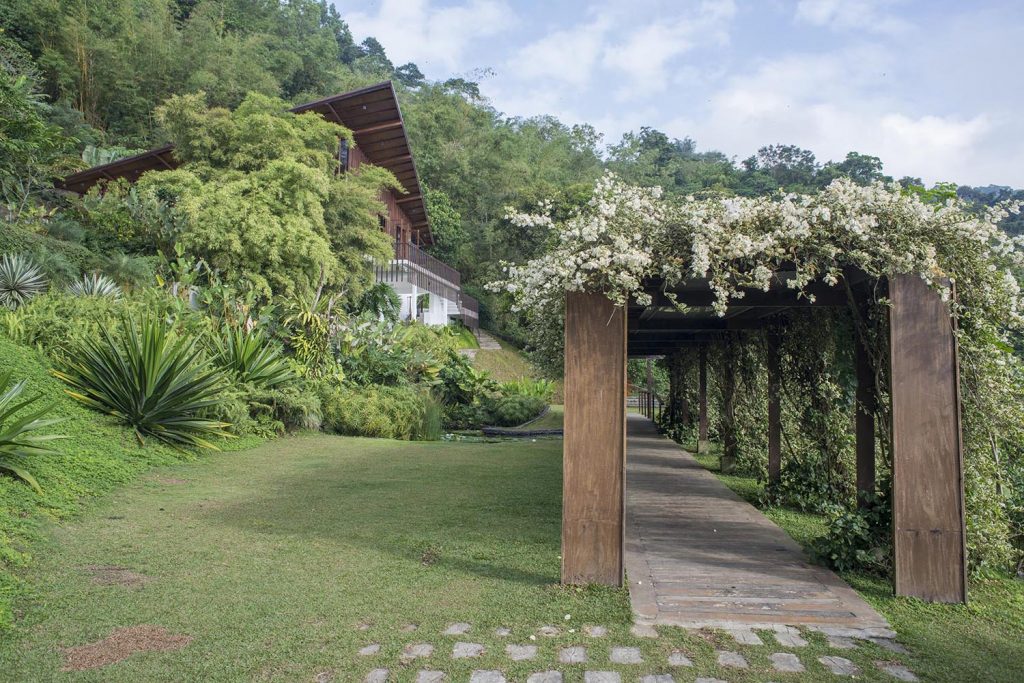 Narra Hill offers a collection of 6 beautiful hillside kubos and villas – 4 of which can be currently rented via Airbnb – that overlook Taal Lake and volcano. Situated in Laurel, it takes less than a couple of hours to reach and about 20 to 30 minutes from Tagaytay's bulalo joints and tourist attractions.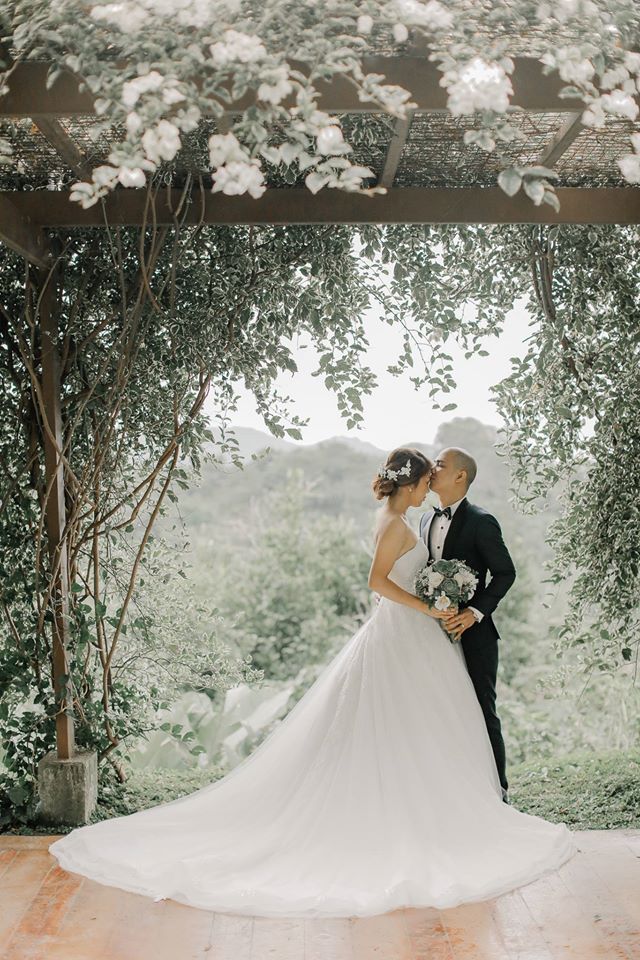 Guests are surrounded by extensive gardens, a lagoon, and a waterfall. Lush and dreamy, the property is popular for intimate weddings, as well as private couple or family getaways.
Accommodations
This boutique B&B offers 6 accommodation types (4 suites and 2 rooms) that can accommodate a total of 20 people. All accommodations use natural materials and floor-to-ceiling glass windows.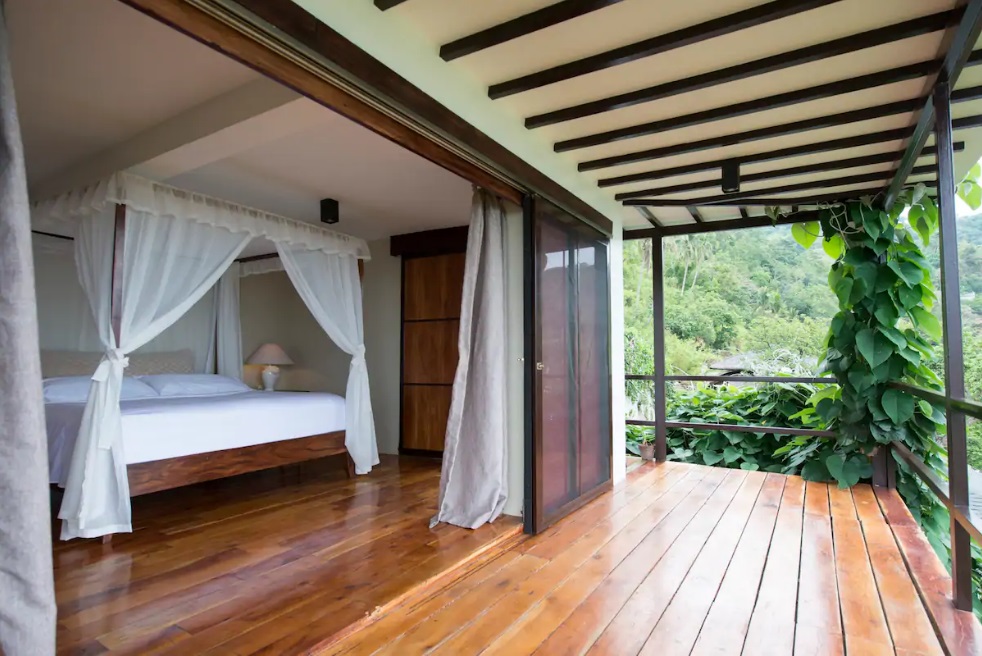 The Balcony Room at the topmost area affords guests sweeping views of Taal Lake (the best on site, according to the management). The king-size bed opens directly to an extensive balcony overlooking Taal. It's furnished with an en suite bathroom. It accommodates two, and thus, is best for couples. Rates start at P5,500 per night.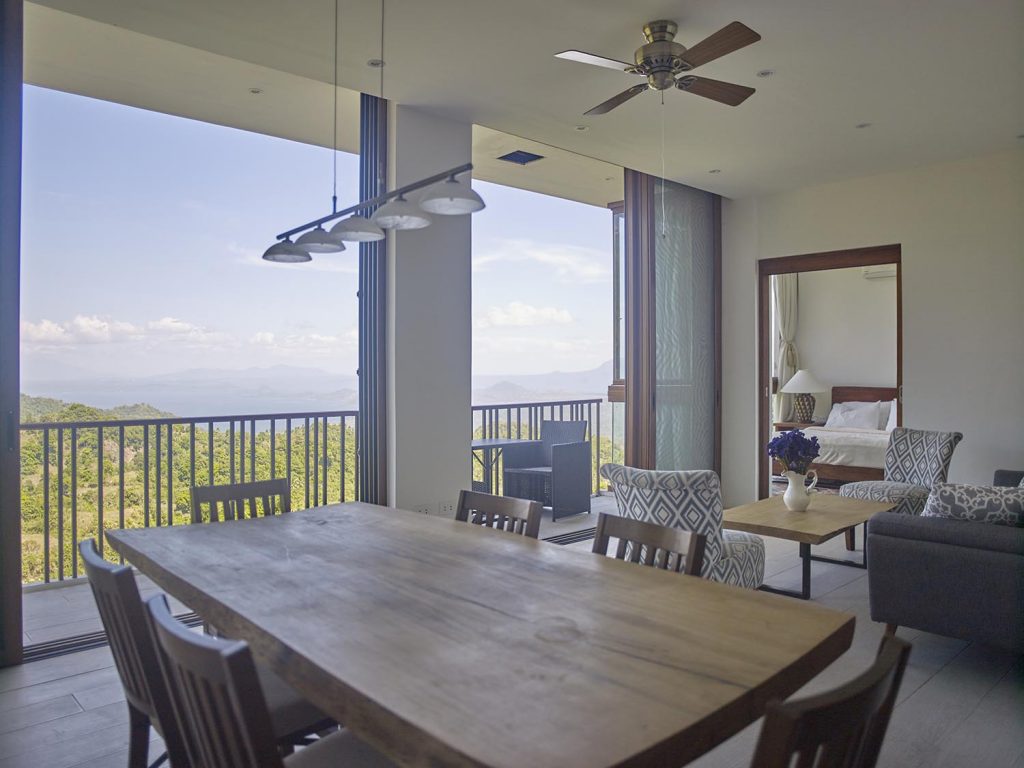 Airy, roomy, and minimalist, the Premier Suite is, perhaps, the most opulent of the accommodations. It features a dining area, a kitchen, a living room, and an en suite bathroom with a bath tub. You have the option to choose from a 1-bedroom or a 2-bedroom suite. Rates range from P8,000 to P12,000.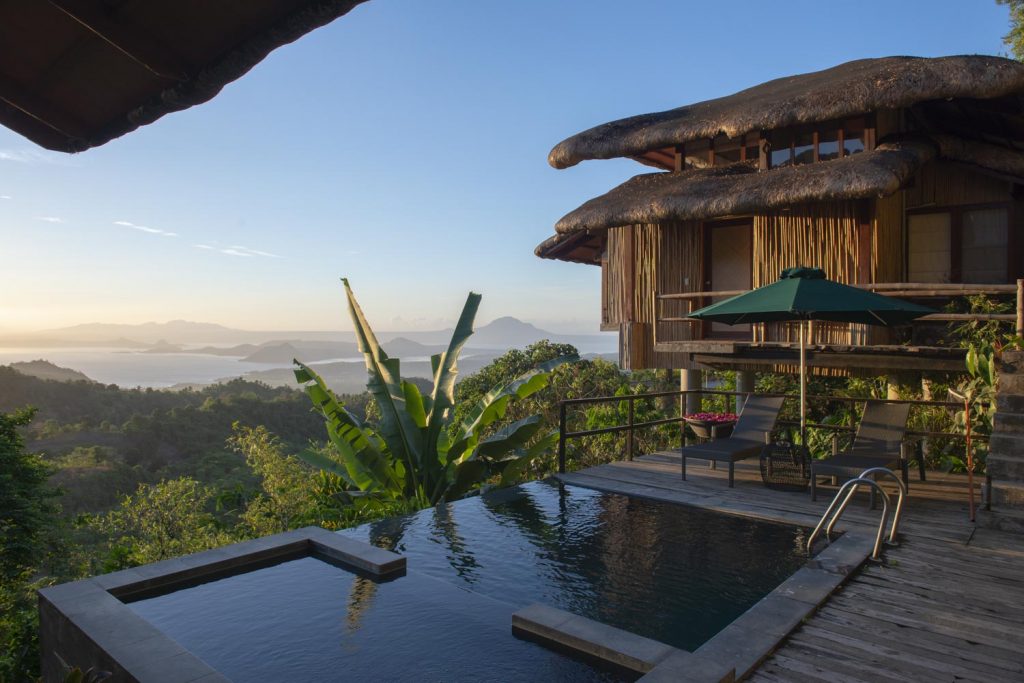 There are also a couple of Kubo Suites that share a small plunge pool and a bar that overlooks a creek. The suites range from P6,500 to P9,500 a night.
Kubo Room 2 is the cheapest at P5,500 per night and is equipped with a king bed, a private bath, and a panoramic view of Taal from its wraparound windows.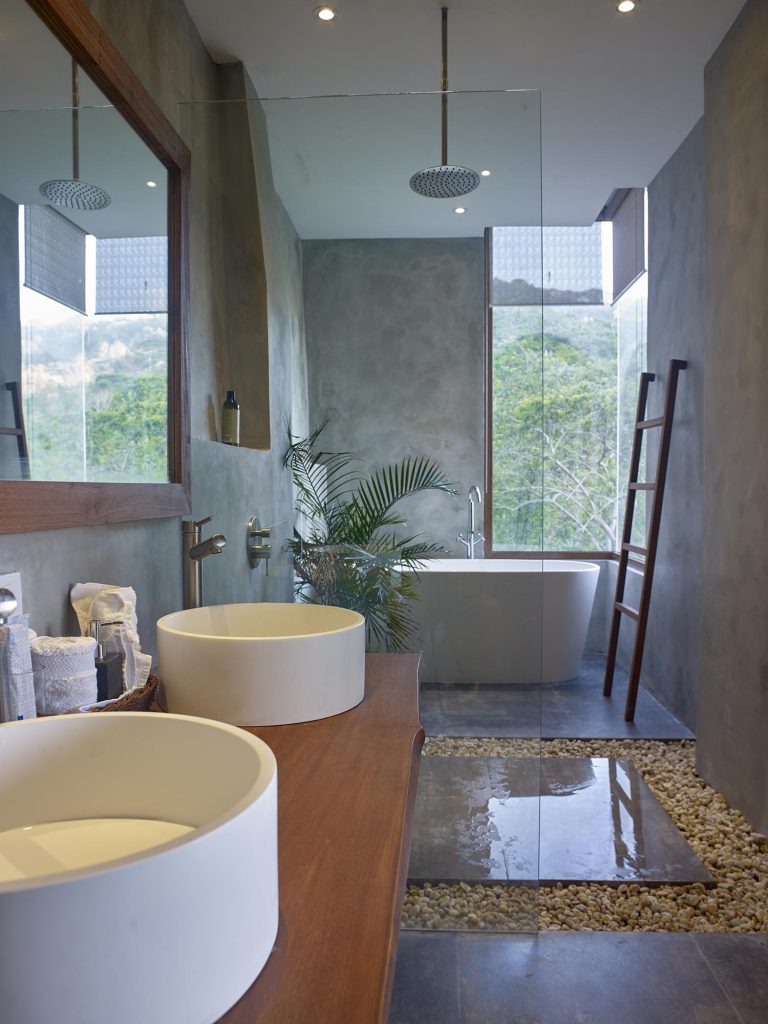 In-room facilities include:
Private toilet and bath
Towels, bed sheets, all toiletries
Towels, bed sheets, soap, and toilet paper
Air conditioning
Hair dryer
Rooms do not have TV and WiFi, ,making the perfect place to go off-the-grid and disconnect.
Food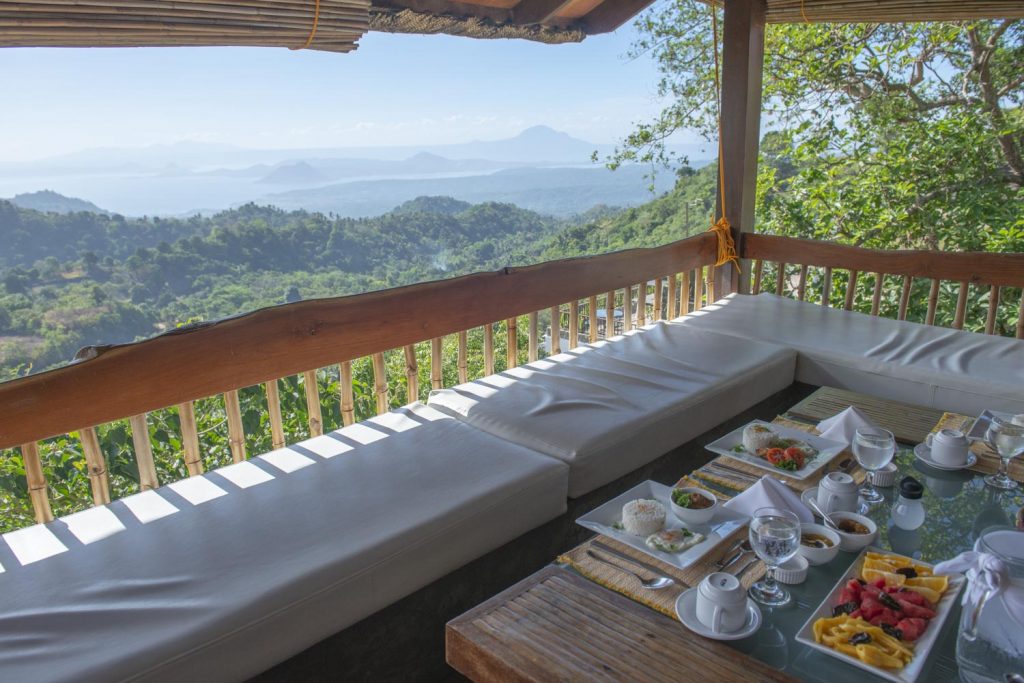 Although doesn't have its own restaurant, they provide complimentary breakfast and can cook set meals upon request. Guests rave about the generous servings and heartwarming cook on their dishes!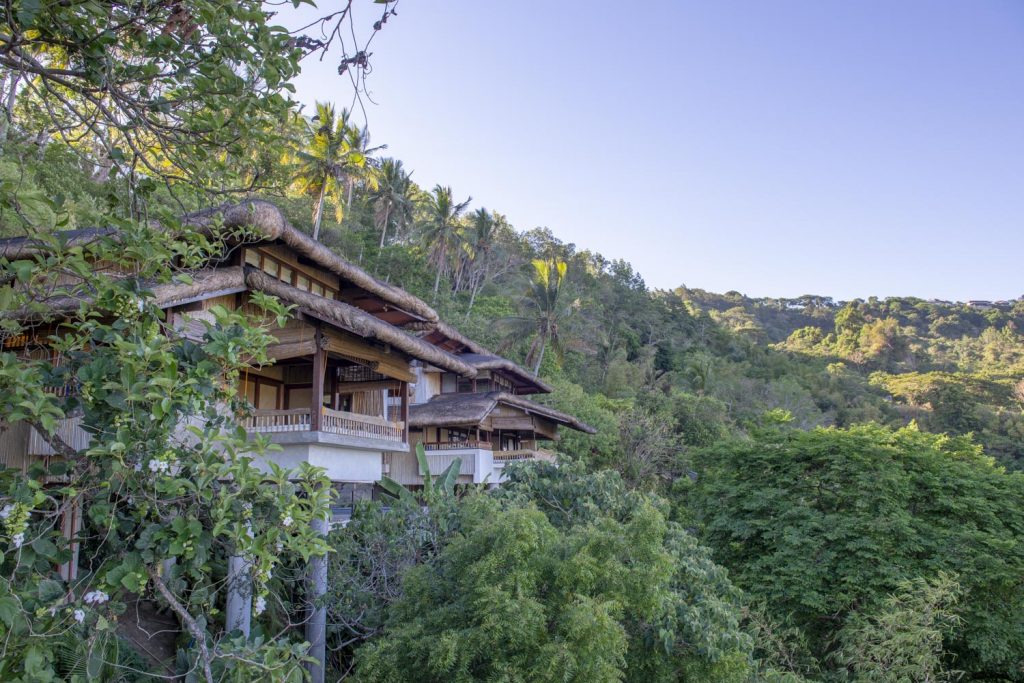 Note: Guests are welcome to bring their own water and chips. However, other outside food and beverages are not allowed. Bringing in of liquor comes with a hefty P300 corkage fee per bottle.
Amenities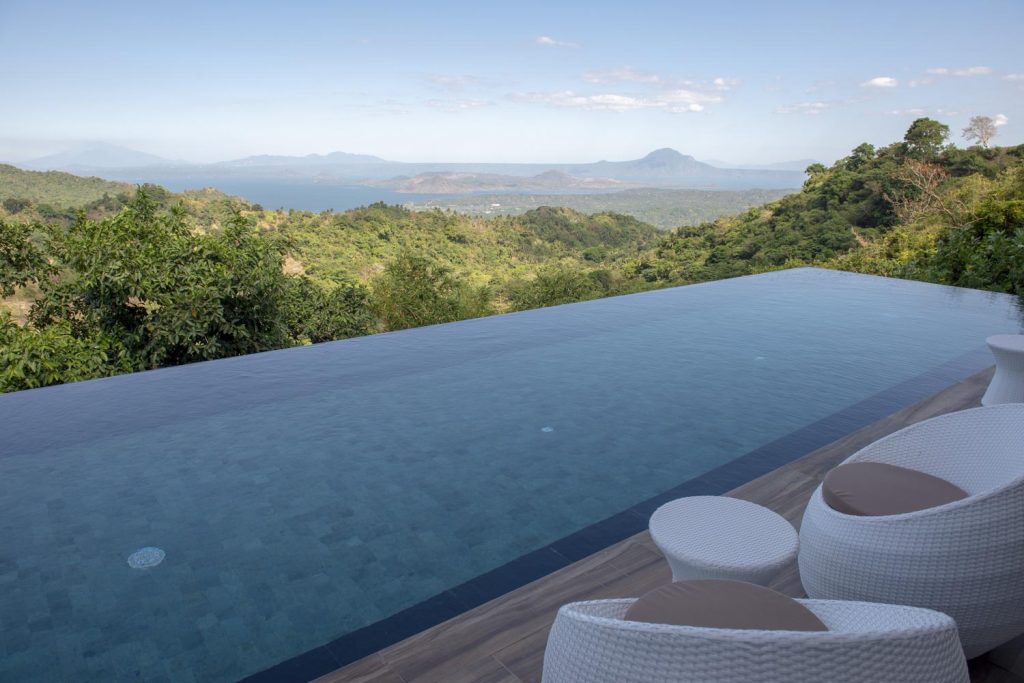 Guests have access to these amenities:
Huge infinity pool by the suites,
Small plunge pool by the kubos
Gardens
Organic greenhouse
Sauna
Free parking
Pavilion
One last reminder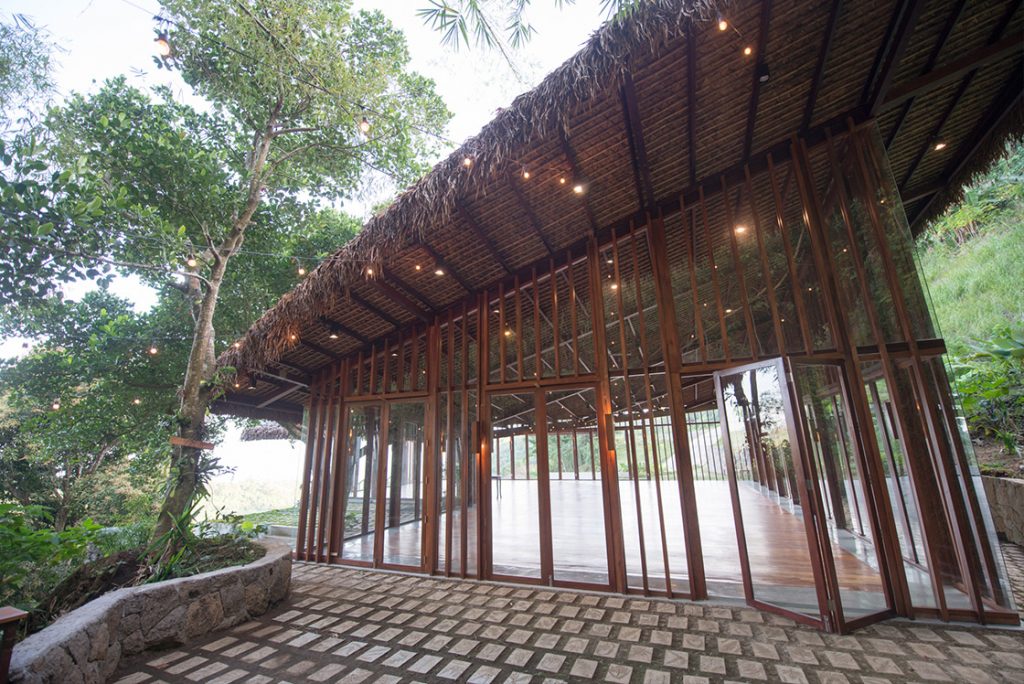 Guests must be 21 to 59 years old only to be able to reserve. They are required to present a valid ID upon check-in.
While the City Administration has announced that tourists are not required to present a travel pass when entering Tagaytay City, the national police force issued a reminder that this is only applicable to tourists coming from within Cavite. Because Tagaytay is under MGCQ, people arriving from outside of Cavite, especially those from GCQ areas, are still required to obtain and present a travel authorization from the proper authorities.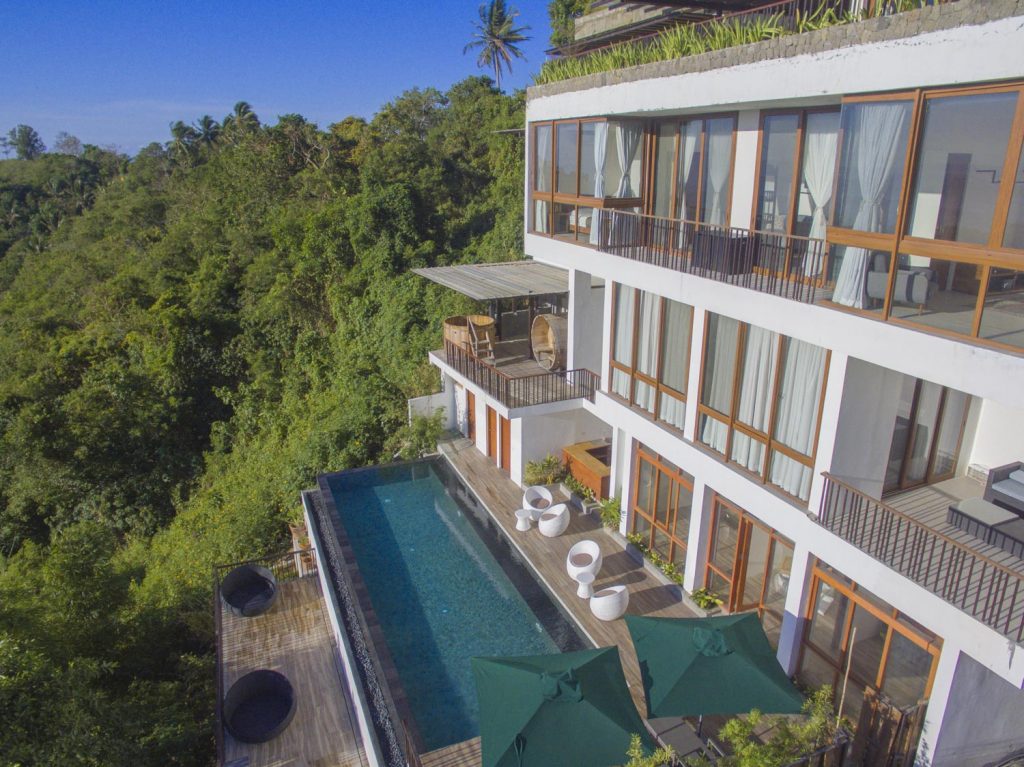 Leisure travel is not allowed under GCQ.
Furthermore, all tourists are required to fill out a health declaration form upon entering Tagaytay. They might also be passing through checkpoints en route to the city. 

The Essentials
Business name: Narra Hill
Address: Laurel, Batangas
Contact: +63 977 840 4936
Book via Airbnb:
Balcony Room: https://www.airbnb.com.ph/rooms/5884116
Kubo 2 Suite: https://www.airbnb.com.ph/rooms/5226423
Kubo 1 Suite: https://www.airbnb.com/rooms/5226085
Premier 1 Suite: https://www.airbnb.com/rooms/32408794
Premier 2 Suite: https://www.airbnb.com/rooms/32409542
Kubo 2 Room: https://www.airbnb.com/rooms/5226511
#Airbnb #Airbnbs #AirbnbTagaytay #AirbnbsTagaytay