One of the hippest places to spend quality time with family and friends in Leyte is Overtime Sports Bar. Besides its hip bar and extensive collection of alcoholic beverages, it also offers exciting ways to keep customers entertained.
Learn why this Leyte sports bar is the best place to hang out with your fam and friends.
Interiors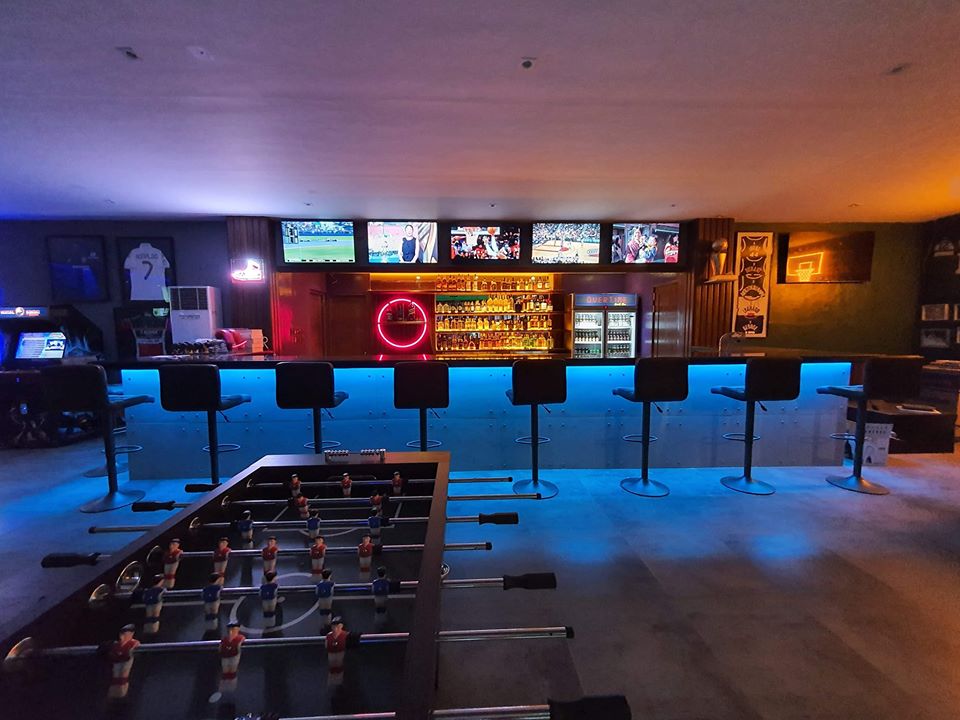 Overtime Sports Bar opened its doors in 2019, a few months before the pandemic broke out. With its attractive interiors and extensive menu, it quickly became popular among locals. Another plus point is that it is located next to Deskanso Café, which is under the same management. The café and bar are connected by a main door, so customers can easily transfer from the bar to the cafe, and enjoy a hot cuppa after a drink. Such comfort is irreplaceable!
Menu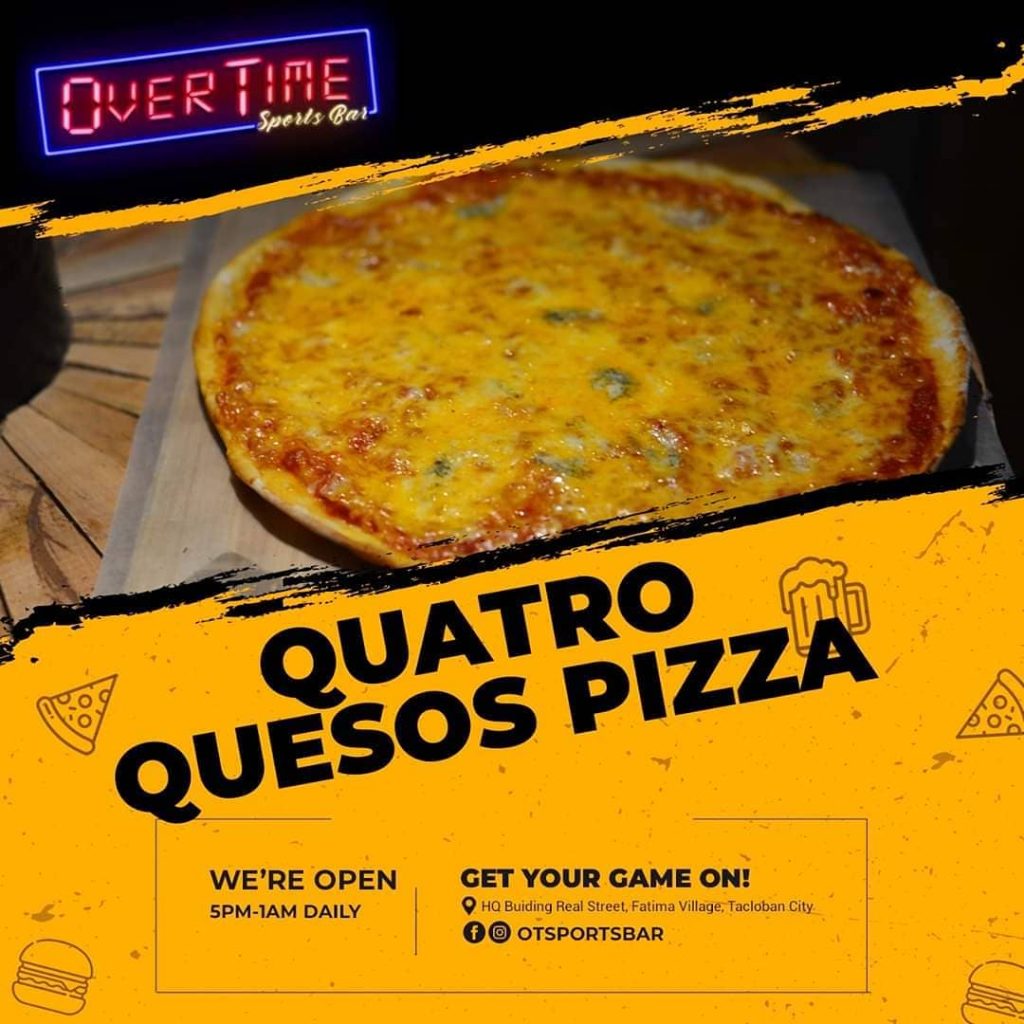 The bar provides sumptuous comfort food, such as pizza, pasta and burger. Their bestsellers include Four Cheese Pizza (P310), Beef Salpicao (P285), Tres Quesos (P220), and Perfect Storm (P285), while house specialties include Garlic Shrimp Pasta (P280) and Ultimate Nachos (P280).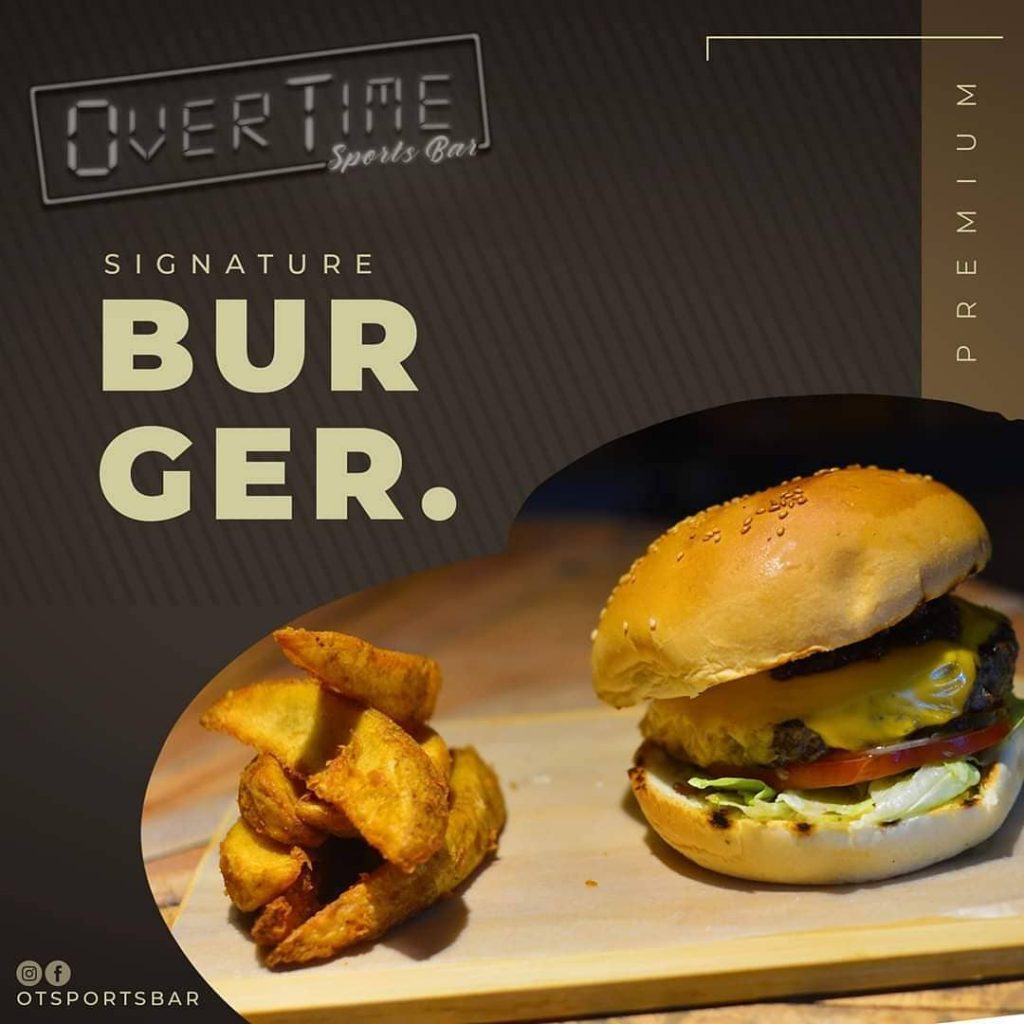 There's also what's called "Chef's Choice", which include Ultimate Overtime Burger (P295) and Hungarian Jambalaya (P240).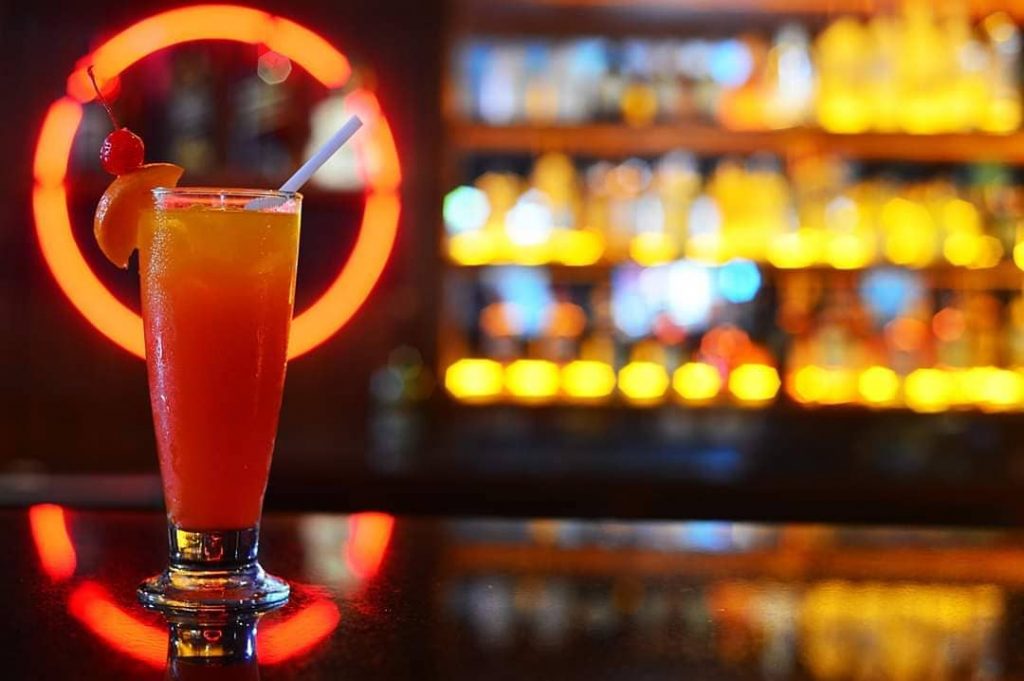 For the bar, various drinks are on offer, from soda and beer to cocktails and shooters. Cocktails include Classic Margarita, Tequila Sunrise, Vodka Redbull, Screwdriver, Mojito, and Rum Cola. Shooters include Fireball, Flaming Lamborghini, Flaming Blowjob, and so on. Some shooters can be ordered in sets of 3 or 5.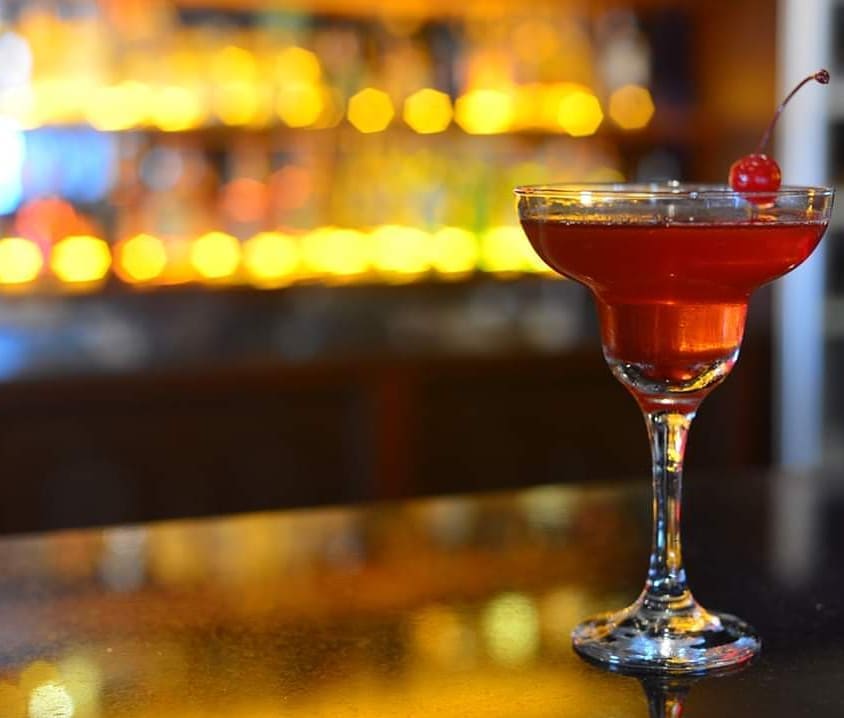 Daily happy hour is from 2 pm to 6 pm. This entitles you to a bottle of beer when you order 6 bottles and a 50% discount on nachos or a buy-1-take-1 deal on cocktail drinks.
Deskanso Cafe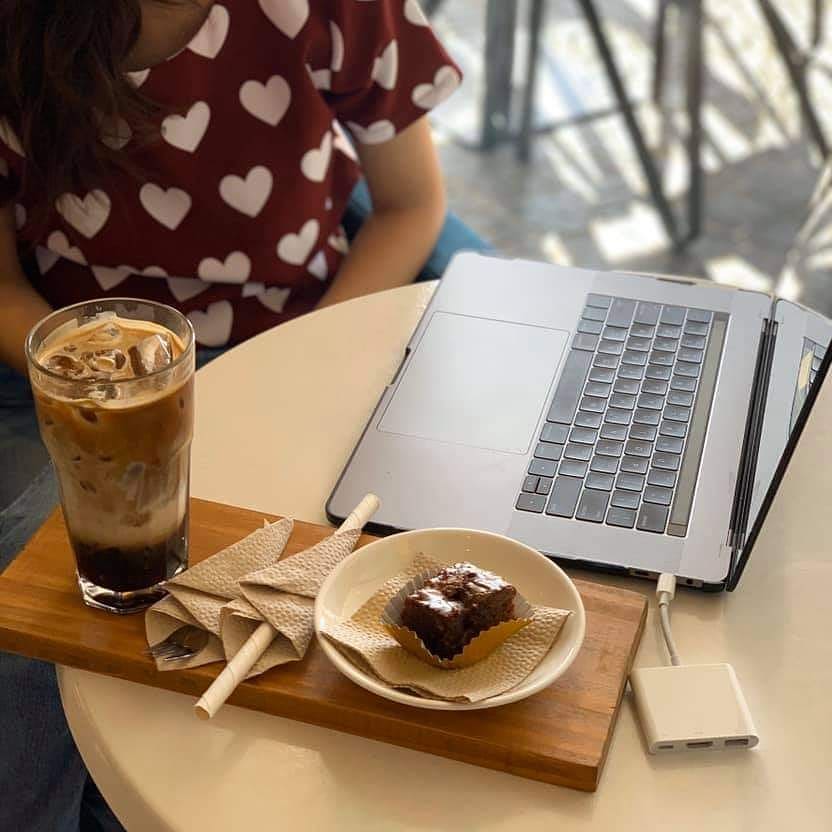 Since the bar is an extension of Deskanso Café, you may also ask for the café's menu and choose to have your order served at the bar. You can have Deskanso Café's signature coffees or teas, or pair it with the café's available sweets and desserts.
Activities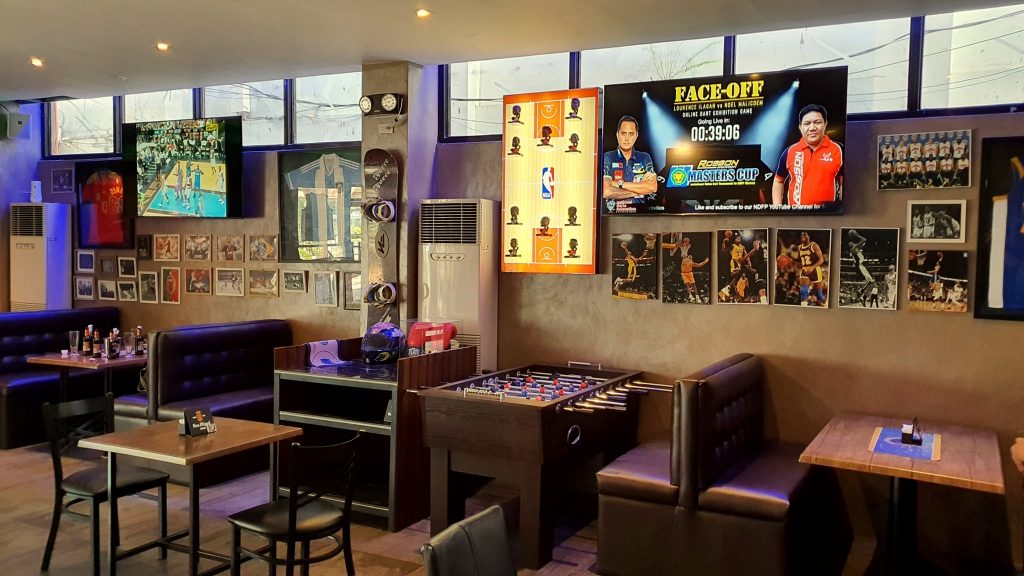 Overtime Sports Bars is furnished with TV screens in its extensive, nicely lit expanse. There's a schedule for live TV games, which they post on their Facebook page, so you can always reserve a table for upcoming games.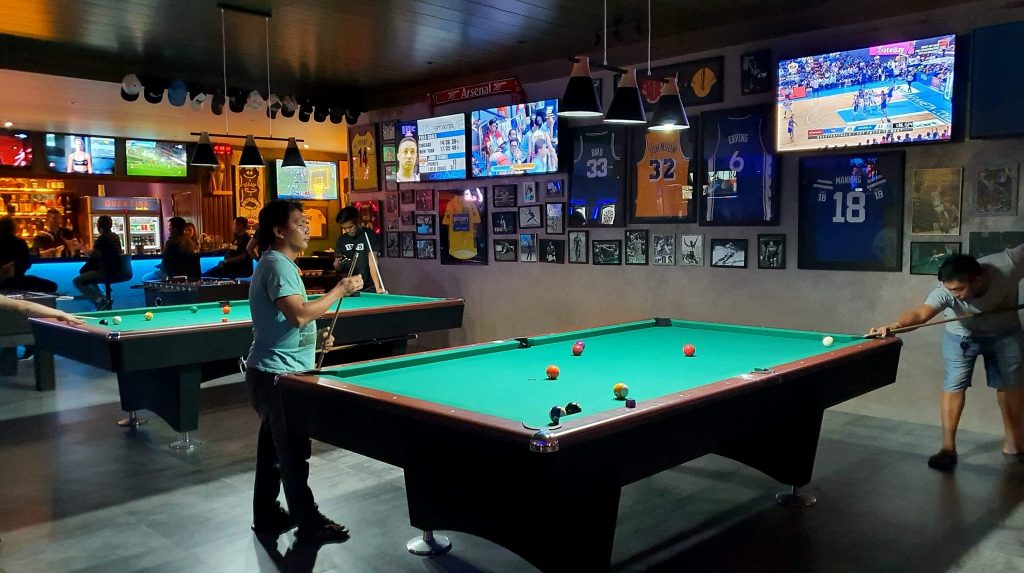 You may also choose to reserve one of two pool tables at P200 per hour. Or play darts, and arcade games with your buddies.
Note: Wearing of sunglasses, shorts, and sleeveless shirts are not allowed.
The Essentials
Business Name: Overtime Sports Bar
Address: HQ Building, Real Street, Fatima Village Tacloban City, Leyte
Contact no.: (They haven't posted any contact numbers on their page)
Business Hours: 3 p.m. to 2 a.m.
Facebook Page: https://www.facebook.com/OTSportsBar