It's been over a month since our favorite restaurants had to close because of the Enhanced Community Quarantine and with the recent extension, we can expect them to stay closed a little longer. Some restaurants and fast food chains still have delivery options, but if you're looking to save some money and limit contact with the outside or if you just want to cook for yourself but don't know where to start, we've got some beginner chef-friendly snacks to get you working up your kitchen magic!
A little bonus: These recipes require only a few ingredients so if you haven't gone grocery shopping for your quarantine stock yet, you're still good to go!
For the All-Day Breakfast person
1. Inside-Out Pancakes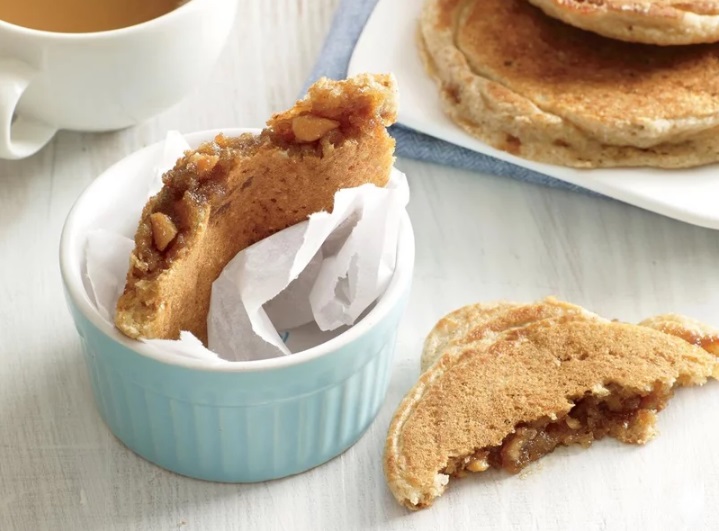 Pancakes are a breakfast staple, but guess what? You can eat them at anytime of the day, which is great if you have a body clock that's convinced 3 pm is a good time to get up for breakfast. The pancake-syrup combo will forever have a special place in people's hearts and stomachs, but how about we switch it up a bit?
The cookables: pancake batter (either store-bought or from scratch), brown sugar, ground cinnamon, and some toasted pine nuts or pecans
Yield: 8 pancakes
The essentials: a little patience and good pancake flipping
Stuffing the batter with the sugar mix allows syrup to form inside the pancake as you cook it. How fun would that be to eat? Getting the pancake to turn out perfectly is quite a challenge. Still, give it a shot and regardless of how your pancakes look after, we can guarantee you that it'll still taste good!
Find the full recipe at Cooking Light.
2. Bacon, Egg, and Toast Cups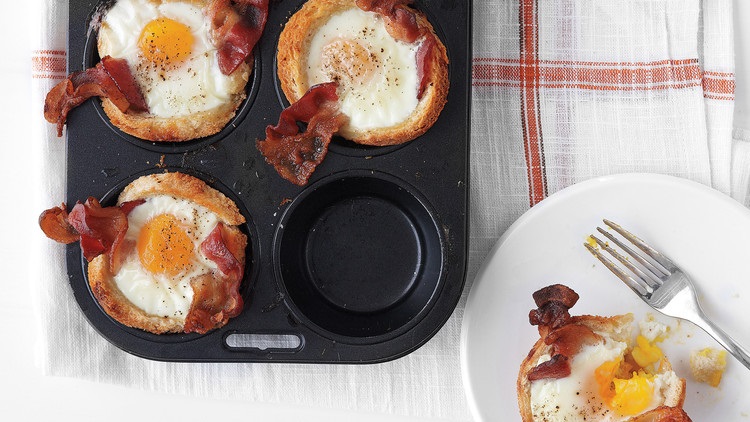 Bacon, egg, and toast—the holy trinity of breakfast meals. They're usually served next to each other on a plate and it's practically your call when it comes to choosing how you'll eat them. But what if I told you there's a fun way of eating them all together and letting that scrumptious trio overcome your palate all at once?
The cookables: butter, white or whole-wheat bread slices, bacon slices, eggs, salt and pepper
Yield: 6 muffins
The essentials: a little bit more patience than the last recipe and an oven
If you want to try out other breakfast meats, Martha Stewart suggests putting in some sausages. The cups tend to stick on the pans, so be sure to grease them well.
Find the full recipe from Martha Stewart here.
For the I-Put-Cinnamon-in-Everything club members
3. Cinnamon Apples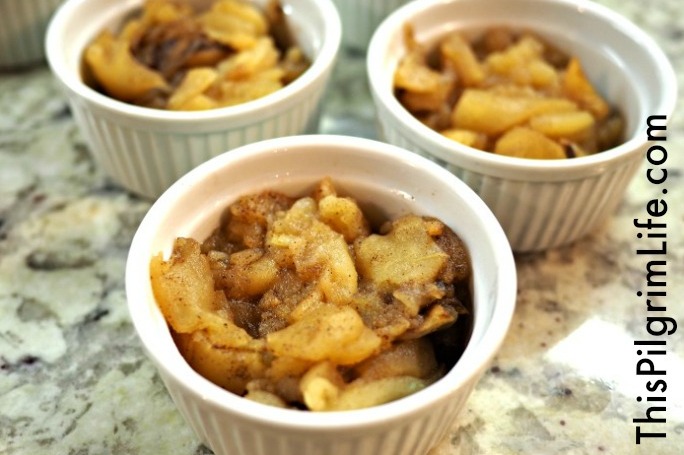 If you're like me who can't even make popcorn properly, here's a recipe that's pretty hard to mess up. And hey, with a contagious virus on the loose, we might as well munch on some apples to keep the doctor away!
The cookables: sliced apples, cinnamon, maple syrup
Yield: 4-6 servings
The essentials: your trusty skillet or pot
The apples can turn out a little too sweet, so be careful when putting the syrup in! If you don't have any more maple syrup lying in your fridge, brown sugar's a great alternative. We also recommend using granny apples instead so you have that sweet/sour contrast going on there but any kind of apple's good to use.
Find the full recipe at This Pilgrim Life.
4. Cinnamon Roll Mug Cake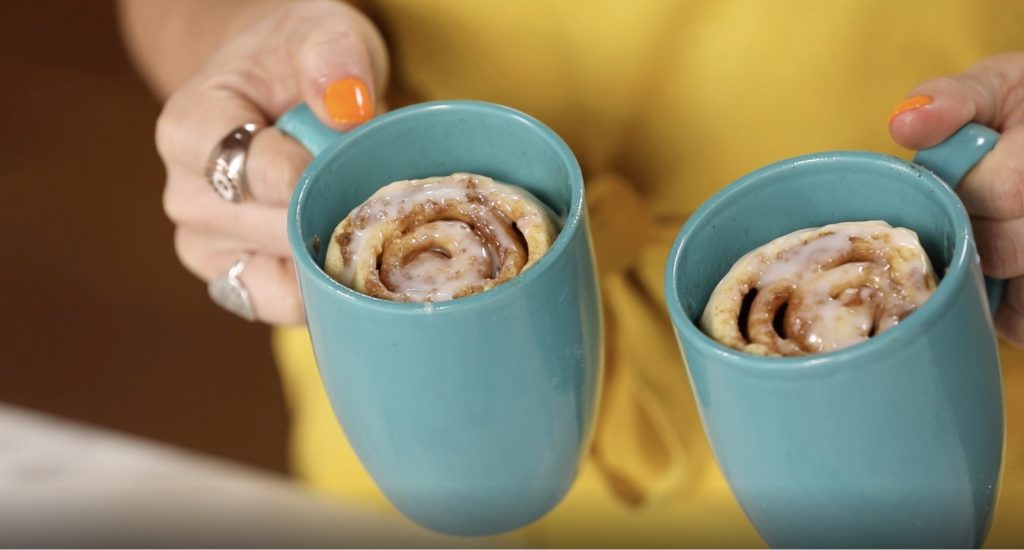 Mug cakes are a godsend for people who love cakes but a) can't bake or b) are too lazy to have one delivered to their homes. Some bakeries have begun accepting deliveries but if you think you can't finish an entire box of cinnamon rolls, here's a recipe perfect for you!
The cookables:
For the filling: unsalted butter, brown sugar, cinnamon
For the dough: egg, vanilla extract, granulated sugar, whole milk, pancake mix, all-purpose flour, water
For the icing: powdered sugar, whole milk
Yield: 2 mug cakes
The essentials: Basic baking know-how and a microwave
The cinnamon roll will definitely stick to your mug as it cooks so be sure to grease your mug (you'll also save yourself a little effort when washing your mugs later). Non-stick cooking spray would be great but you can brush the sides of your mug with vegetable oil or simply line the mug with some wax paper.
Find the full recipe at Tasty.
The Summertime No-Cook Wonders
5. Peanut Butter Smudgies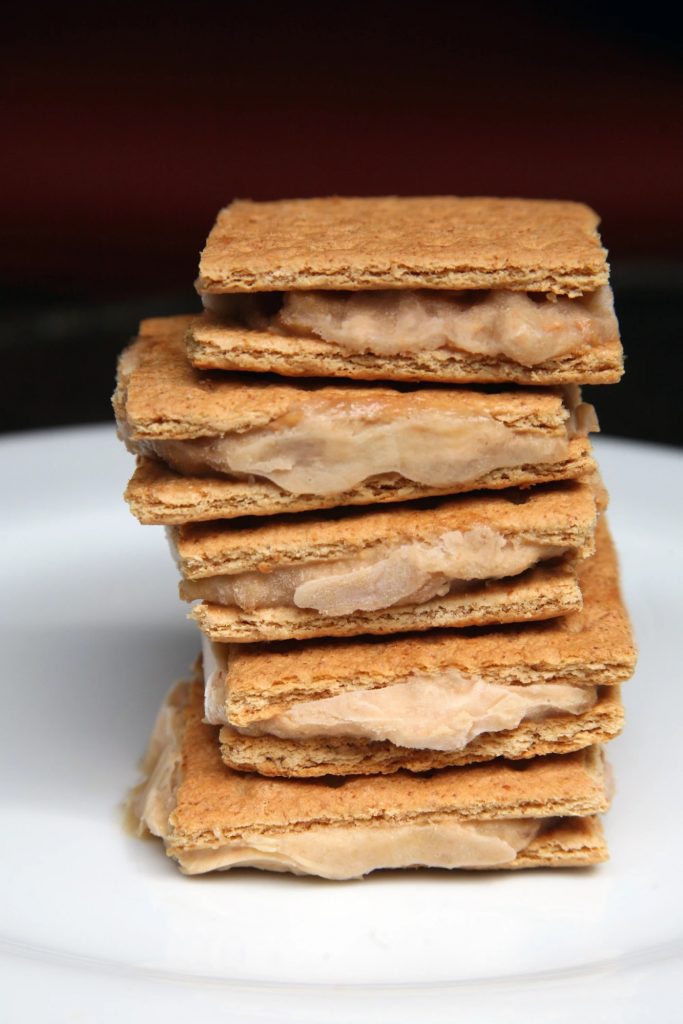 Summertime's here and with it, the urge to stuff ice cream in your mouth and just have it melt in there. But if you want something healthier, try this!
The cookables: bananas, peanut butter, and graham crackers
Yield: 12 sandwiches
The essentials: a lot of time to spare, a freezer, and maybe a couple of movies to watch while you wait
The frozen banana-peanut butter mix definitely gives off the same feel as ice cream, and guess what? Each sandwich doesn't go beyond 100 calories!
Find the full recipe at POPSUGAR.
6. Banana and choc-chip ice cream bites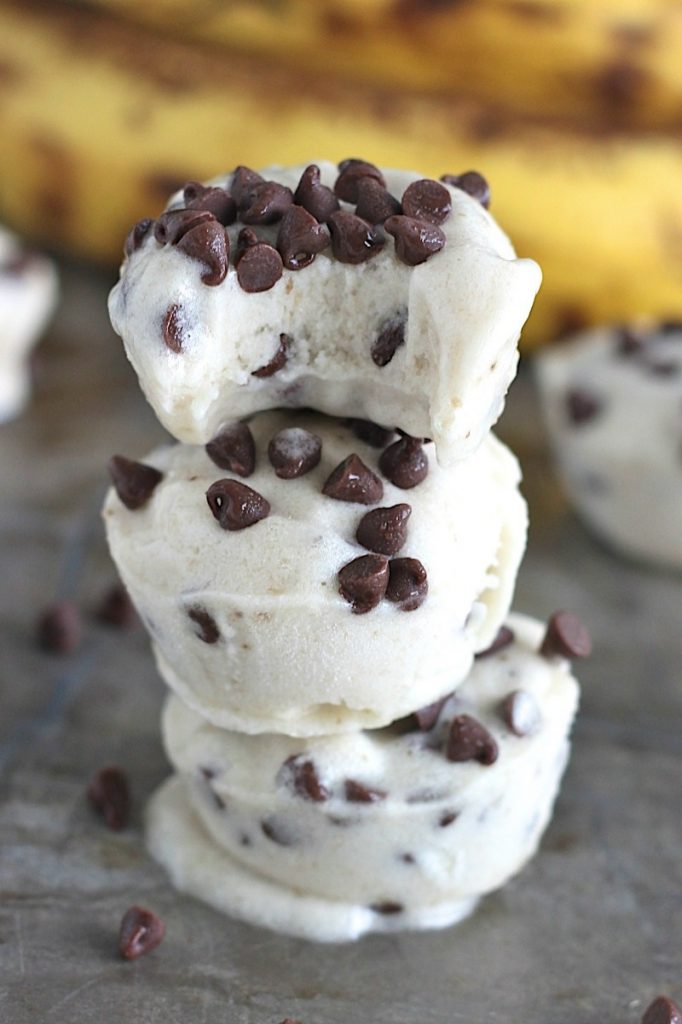 Ice cream sandwiches not your thing? No problem! They're easy to make and hey, mashing bananas is a fun, lowkey way of playing with your food without mom scolding you for it!
The cookables: bananas and chocolate chips
Yield: 24 ice cream bites
The essentials: two 1.5 hour long movies (or maybe something else to keep your mind off of the ice cream bites while they freeze) and a freezer—maybe some kids to help you eat, too
I'll let you in on a little upside to this recipe: you don't even have to use mugs, bowls, or spoons to eat this treat!
Find the full recipe from The BakerMama here.
Now that you have these fun and simple recipes at your fingertips, you have no excuse to not pick up your apron and head over to the kitchen. Your appetite awaits!