When we talk about water pollution, we often think of fishing nets, plastic bags, and sachets. What we often miss are rubber tires.
Studies show that at least 10% of microplastics in the ocean come from discarded rubber tires.
A Filipino couple found a solution to keep those tires off the seas and onto your lap by transforming upcycled tire innertube (locally called interyor) into fashionable bags and lifestyle products.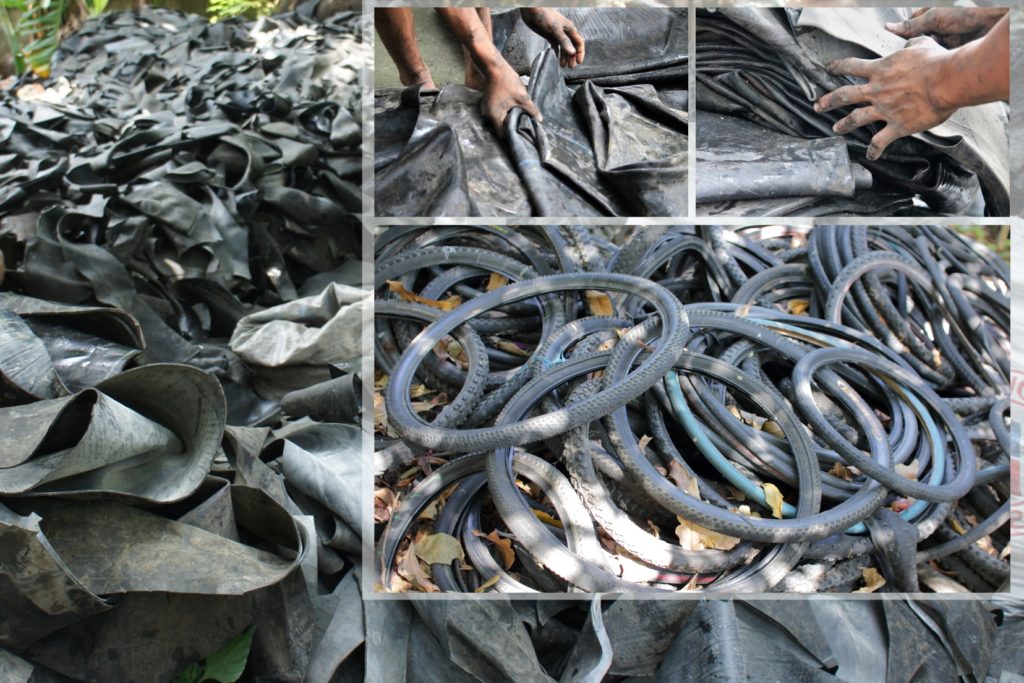 Siklo Pilipinas was founded by backpackers Lyndon and Clarice Ecuacion who cameup with the idea in 2012 during their inter-island trips across the Philippines. Waterproof packs were still still relatively unheard of then in the Philippines, and they wanted a tough bag that can protect their gadgets from corrosive saltwater but is also eco ethical. The idea later evolved to bikepacking (hence the brand name, which means "cycle" in the vernacular).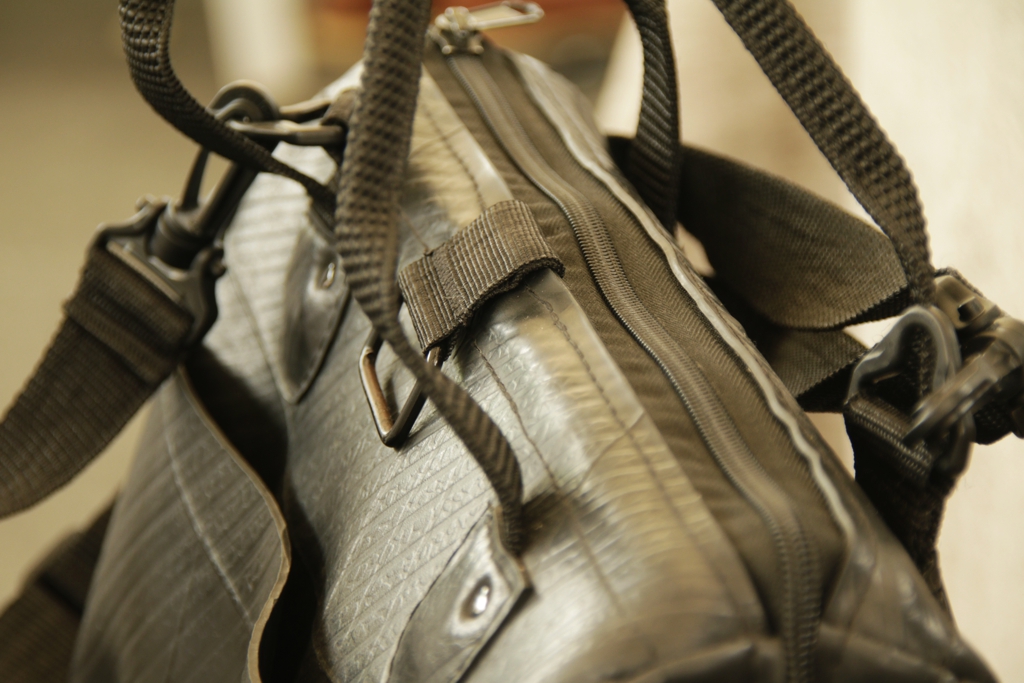 Since the Ecuacions have upcycled more than 20 tons of tire innertubes and diversified them into travel-friendly pieces. Siklo bags range from handbags to fanny packs, to backpacks.
Made for rugged adventures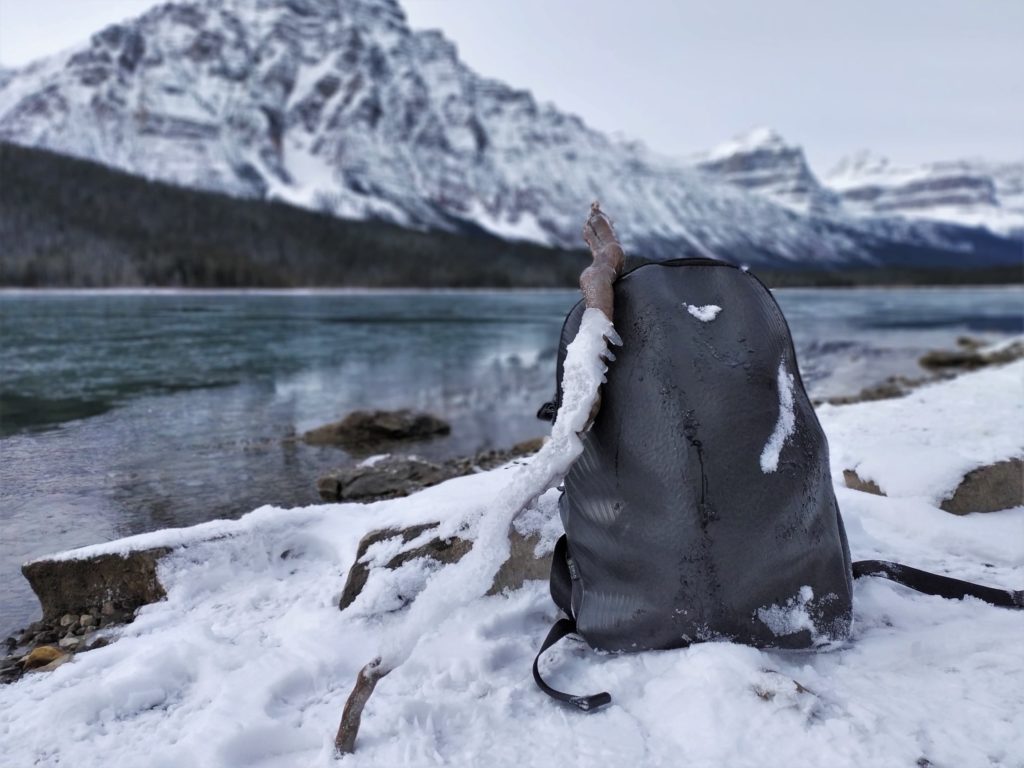 Siklo bags are primarily intended to protect electronics from the elements, and are thus field-tested to withstand hard rain and microweather in islands and other terrain.
It's completely waterproof and doesn't wear with saltwater, making it the perfect companion for your beach trips.
Unique and tailored individually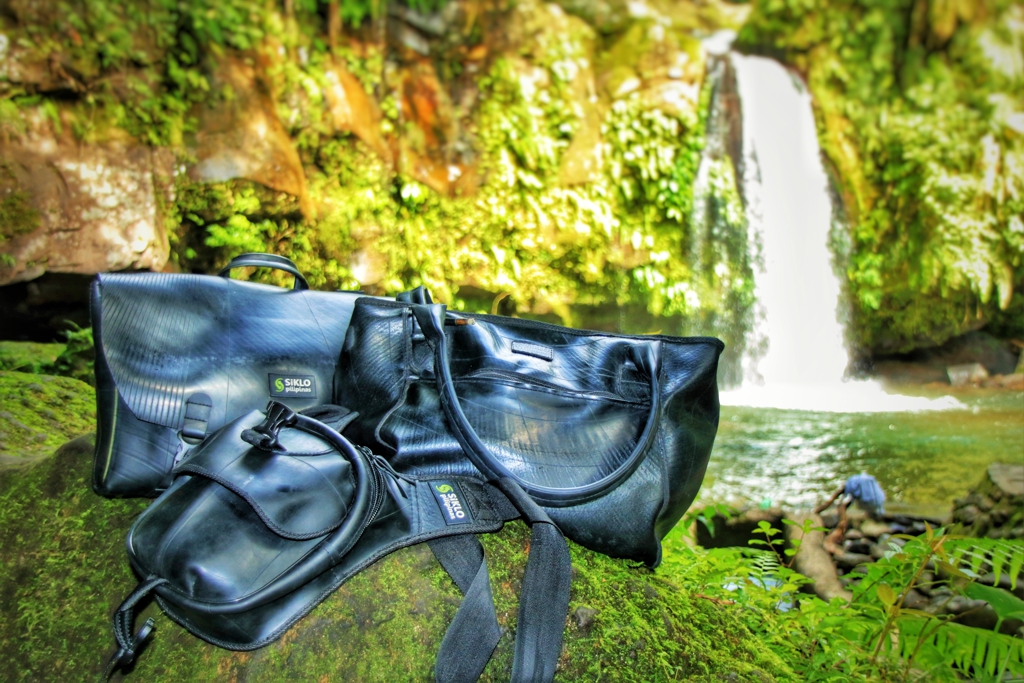 Because the tires come from various sites – from tires thrown into the sea to recycling shops – no two bags are the same and have the same material. And because rubber is a very hard material to work with, each bag is also fashioned by hand with love by local artisans.
Highly durable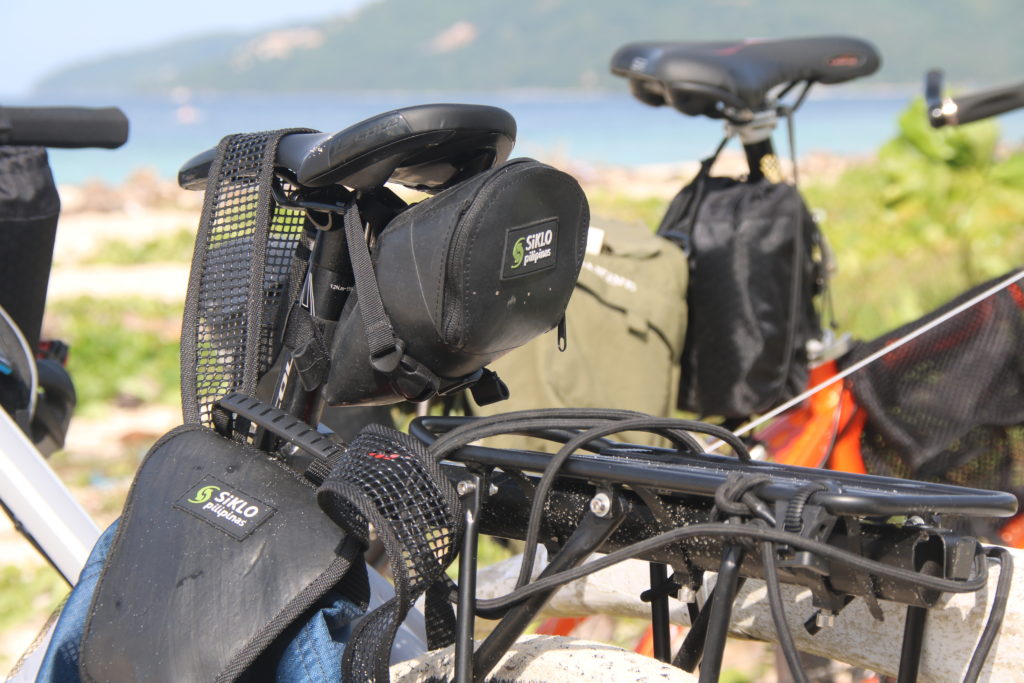 Tire rubber is made of carbon and tree latex, an incredibly tough material that does not decompose for more than two centuries.
Eco-friendly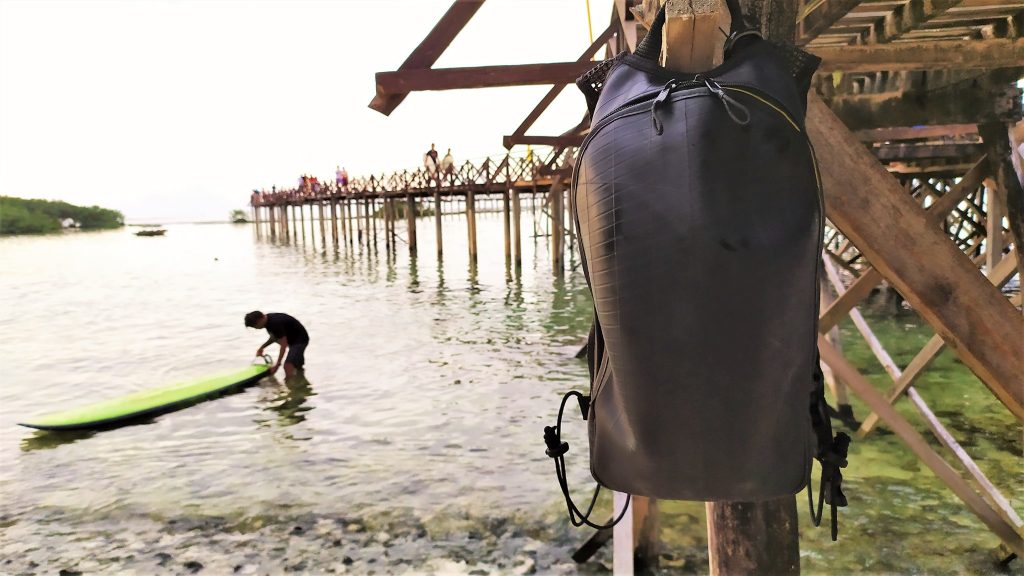 Not only are the bags made from upcycled material, the process involved in making them goes through three stages, which also helps conserve freshwater.
The best part? Each Siklo bag purchased helps provide livelihood to local workers!
Siklo is available in R.O.X. stores and Bambike Ecotours in Intramuros. You can also order online via their website or Facebook page. Links below.

The Essentials