Planning ahead and looking for chic cafés to flaunt off your OOTDs and flat lays? We've got just the place for you! Flour Jar is an amazing hole-in-the-wall café, and a must-dine spot to visit as soon as the quarantine is lifted
Chic spot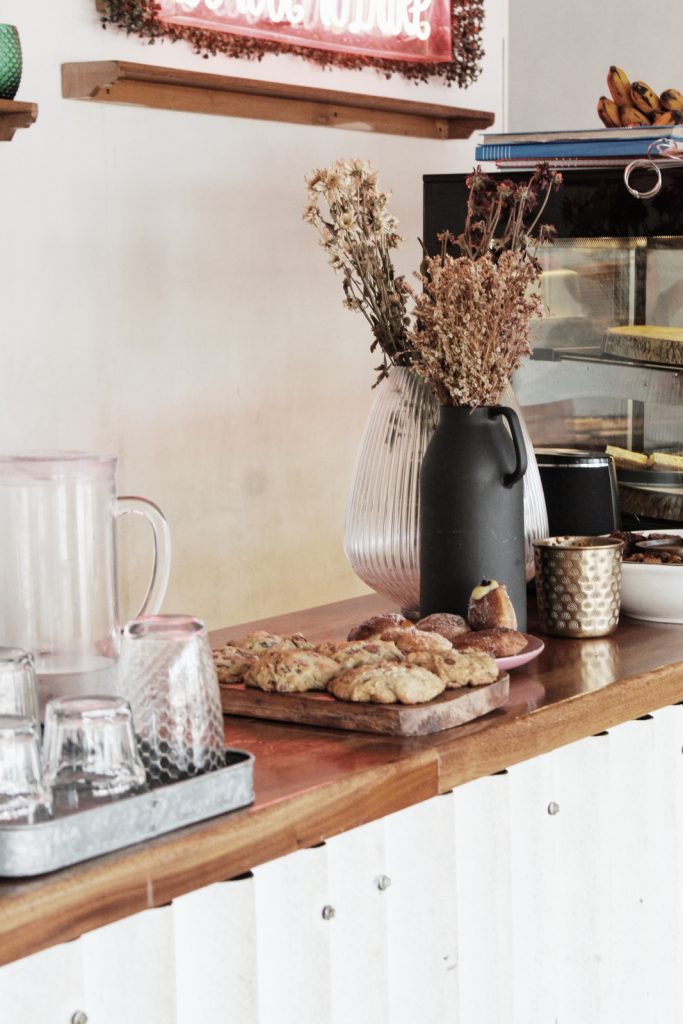 Free up your phone storage because everything about this place is perfect for showing to your social media feed. From the pink neon lights that look romantic at night to the random disco ball inside the comfort room, to pretty, flat lay-perfect ceramic plates, you can shoot unique photos to jazz up your profile.
With its beautiful aesthetics, Flour Jar is a cozy Instagrammable spot to hang out in with your barkada or bae.
Great reads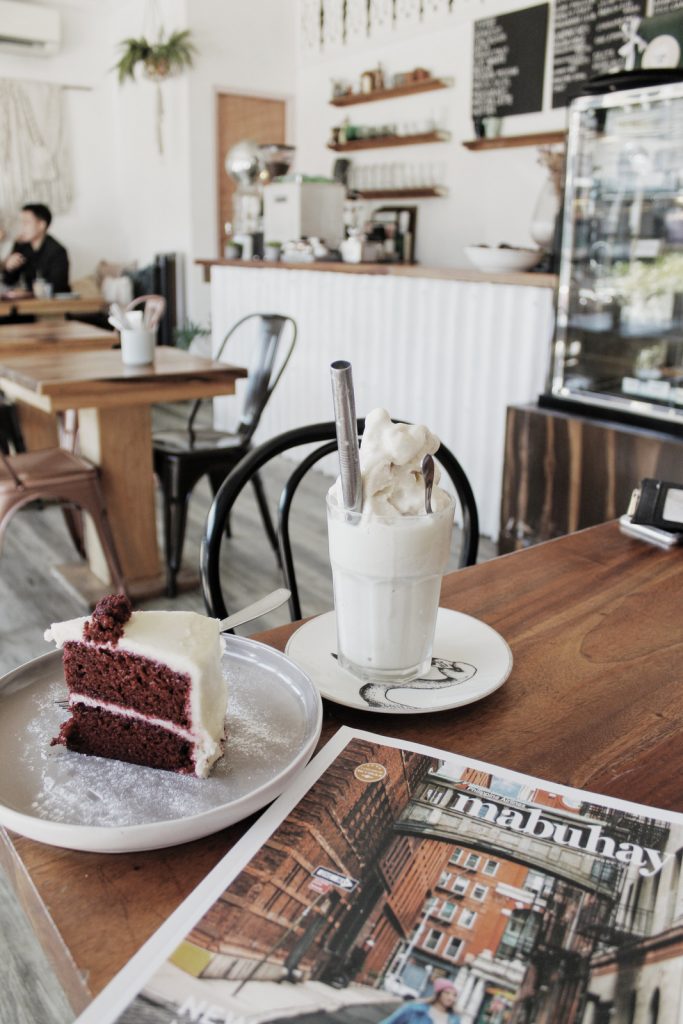 The boho yet minimalist setup instantly has you dreaming of sipping coffee while eating cheesecakes with a good book in hand. This café has an ambiance that's specially suited for relaxation, and a great selection of magazines.
Menu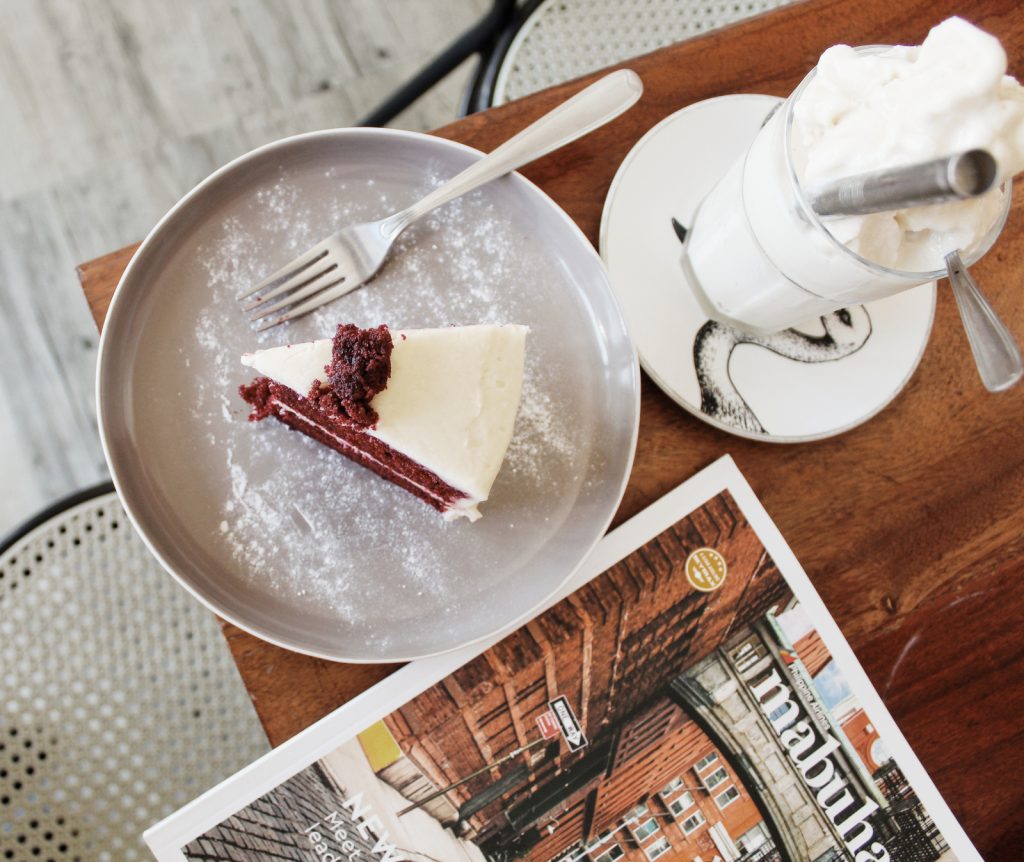 Flour Jar offers unique and delicious cakes. They're so good you'll forget that you're with a date!
Their menu is filled with the best desserts – cheesecakes, brownies, milkshakes, you name it! Our expert recommendation? Their Red Velvet Moist Cake and Tres Leches Milkshake.
If you're laying off the sweets because you're on a strict diet, or you're trying to explore a healthier, vegan lifestyle, they offer healthier options like vegan smoothie bowls (which are super fruity, btw!). They also offer coconut milkshakes to start your day right!
Price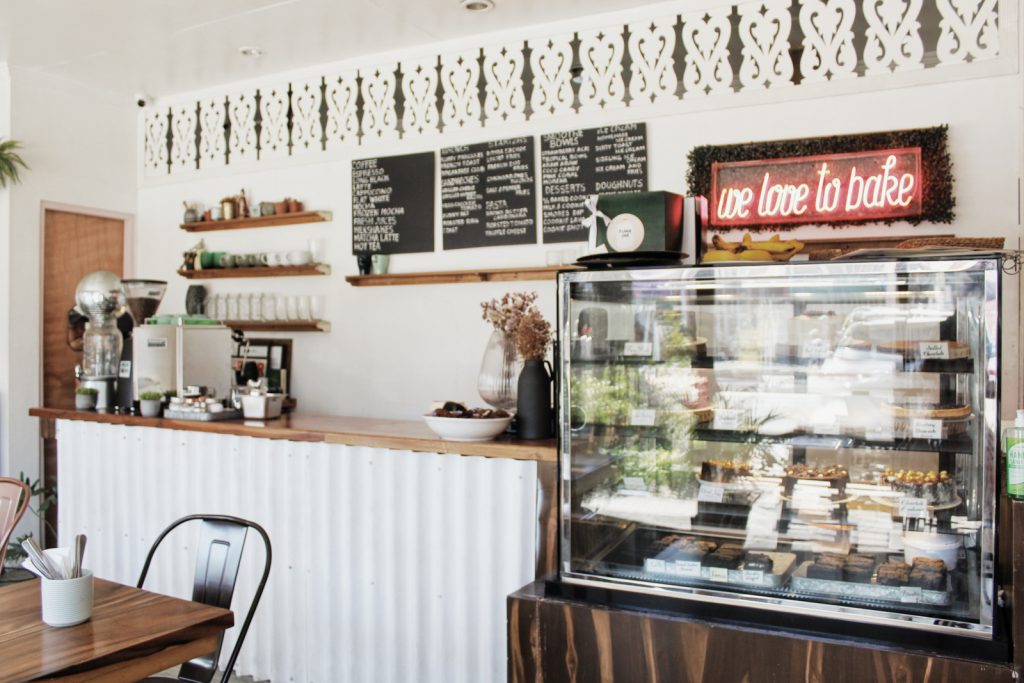 If you're a little tight on the budget, fret not as Flour Jar's offerings are pretty affordable. Prices are as follows:
Drinks: Php 60-135
Cakes: Php 140-175 (per slice)
Sandwiches: Php 190-220
Pasta: Php 225-250
Smoothie Bowls: Php 190-200
Pet-friendly
Calling all fur parents: Your fur babies are welcome in this pet-friendly café! Let them have their own paw-toshoot. Reward your little lovelies and share a healthy smoothie bowlwith them for a truly paw-fect day.
Quarantine orders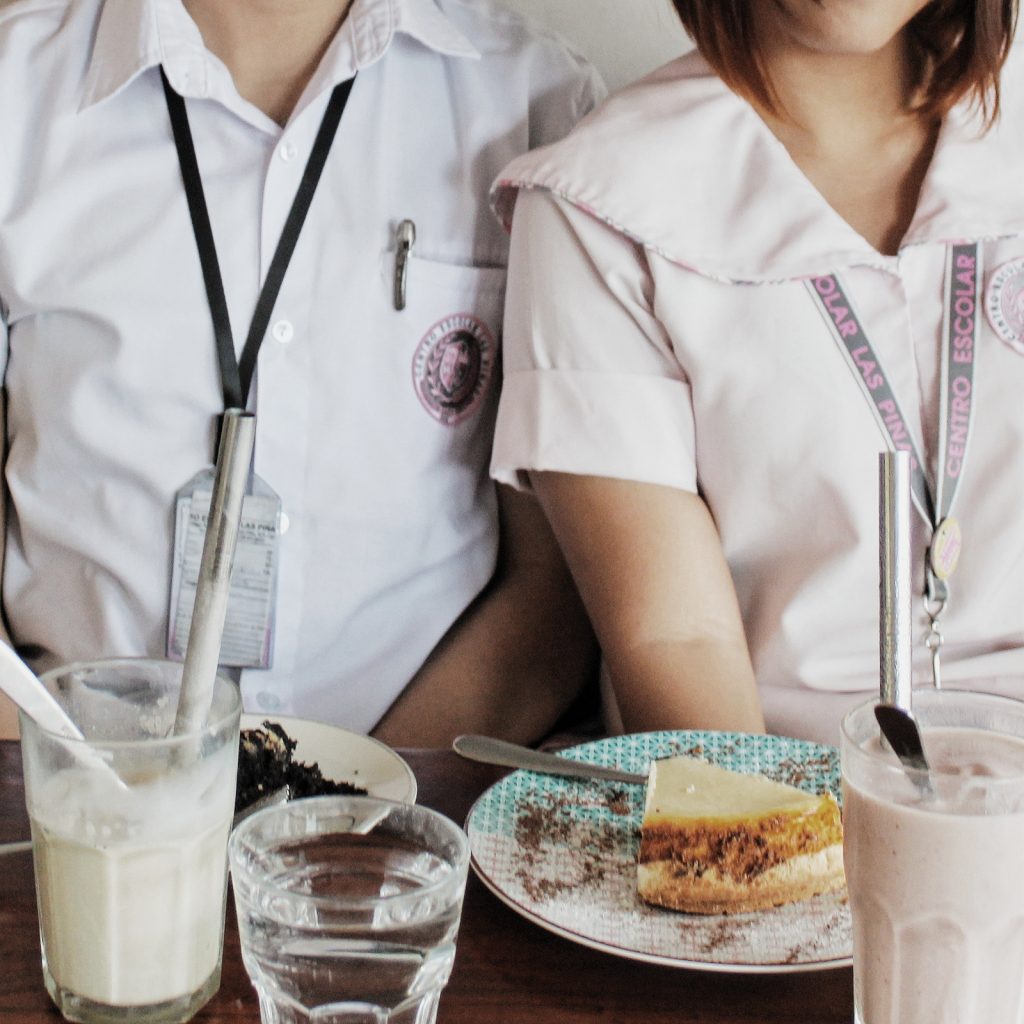 Flour Jar's accepting orders this quarantine! To order, please email orderflourjar@gmail.com and head onto their social media accounts below for more info.
The Essentials