COVID19 has put a damper on everyone's plans. It certainly looks like fun is out of the question this summer, right? Not necessarily. With some creativity and resourcefulness, you can make summer fun for the family, even when cooped up.
Here are some suggestions.
Churn homemade ice cream.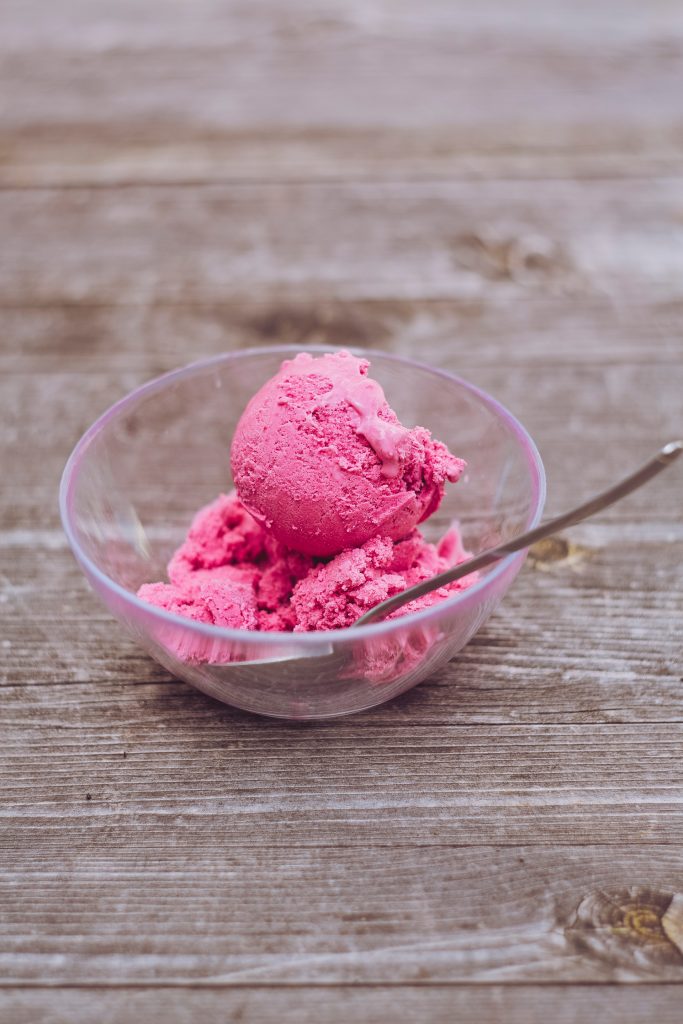 There's nothing like cooling down in the summer with a refreshing scoop of your favorite ice cream. Instead of buying pints upon pints of commercial ice cream, enjoy unlimited servings by making your own at home. Homemade ice cream is typically created using an ice cream machine, but it's also possible by churning the base vigorously using a hand mixer, a spoon, or a fork. This is a fun activity to do with the kids – and trust us, you will need the extra hands too for the hand-numbing task of constantly churning.
An easier – not to mention cheaper – alternative would be to make popsicles. Use fresh fruit juice, or milk and cookie crumbs for that nice, authentic flavor!
Set up a travel-inspired nook at home.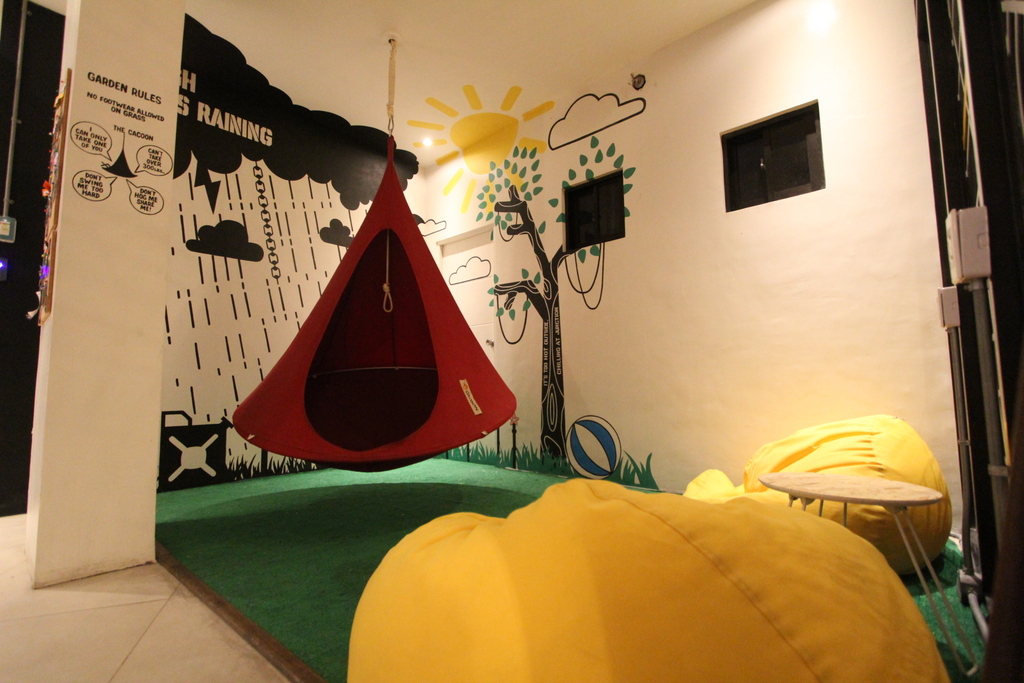 Road trips might seem far off in these times, but it's always possible to keep the wanderlust alive at home with a few tricks. Set up a small space in your home for a makeshift teepee, or a floating shelf filled with travel memorabilia and books over a comfy cushion or two. If painting sceneries on the wall is off the list, order online some travel-inspired wallpapers or wall stickers of popular tourist attractions. You can check out this travel-themed space for starters.
Repaint the house.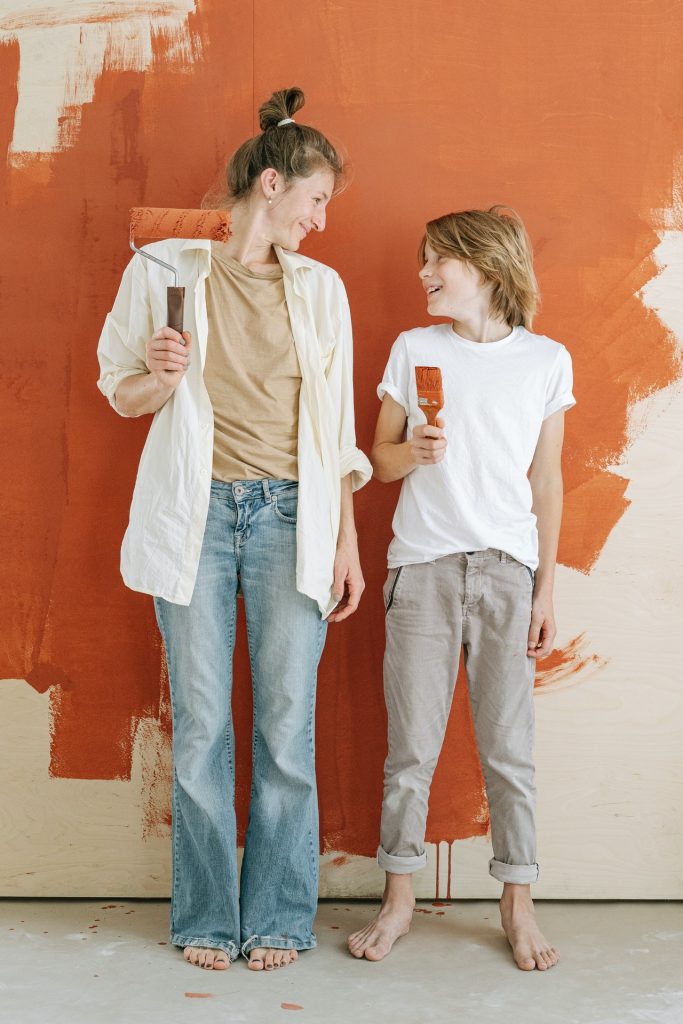 Have you always wanted to restyle your home? Wall paint can go a long way. Enlist your kids' help and get those paint rollers ready! Repainting the home with children is an excellent way to cultivate in kids the value of participation and building a home as a one unit. Painting also helps improve eye-hand coordination and motor skills. Be sure to use kid-safe, non-toxic paint.
Camp out in your backyard.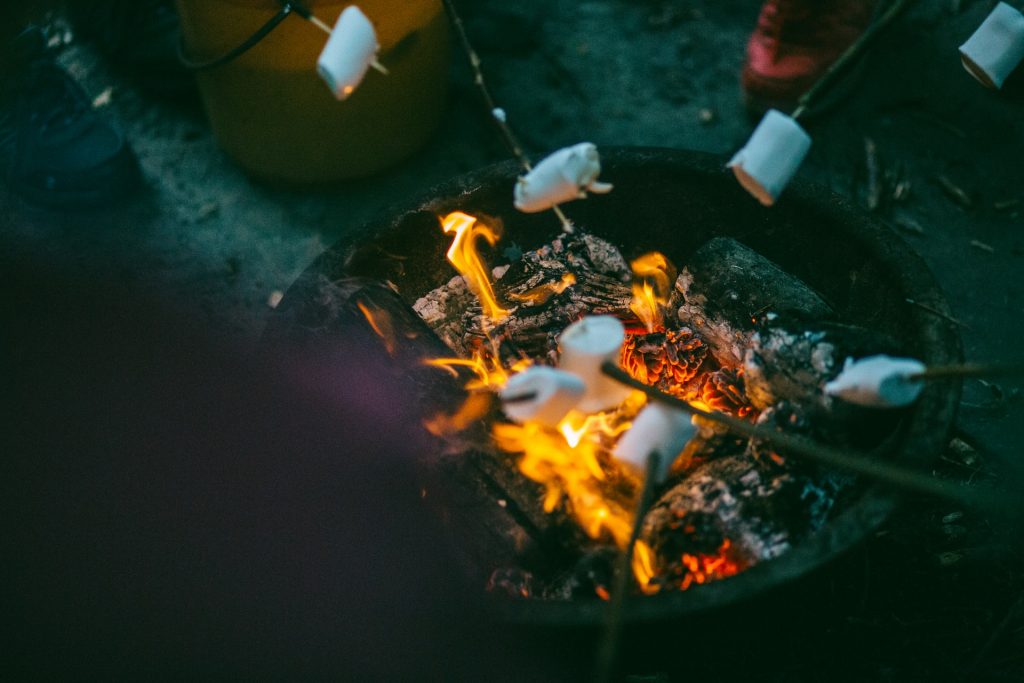 Use that space in the garage or lawn to camp and relive the great outdoor experience with the kids. If you don't have a tent, you can use sticks and some light fabric as roofing for your backyard bunk. Bring out your thermos for some hot coco while you're at it. Or go all out by setting up a bonfire and grilling hotdogs or S'mores.
Set up a picnic.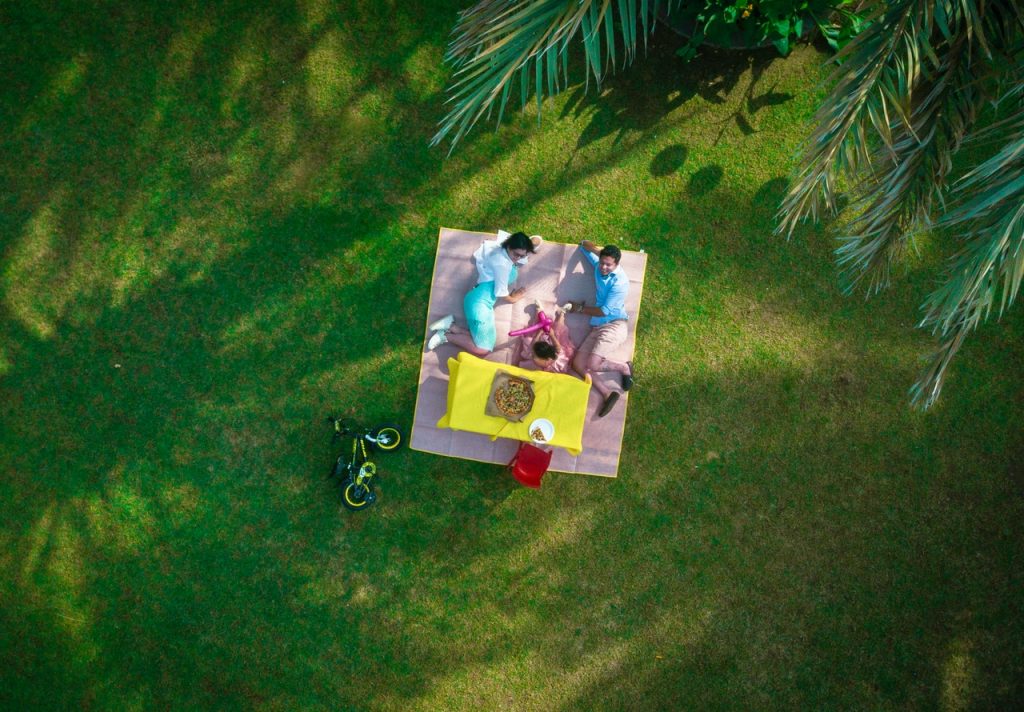 If you're not keen on pitching a tent, a simple picnic on a banig or a blanket outside is a wonderful alternative. Make simple sandwiches and fresh juice for merienda, and bring out your kid's favorite book for some downtime. It's also an ideal activity to do inside the house.
Take up an online class together.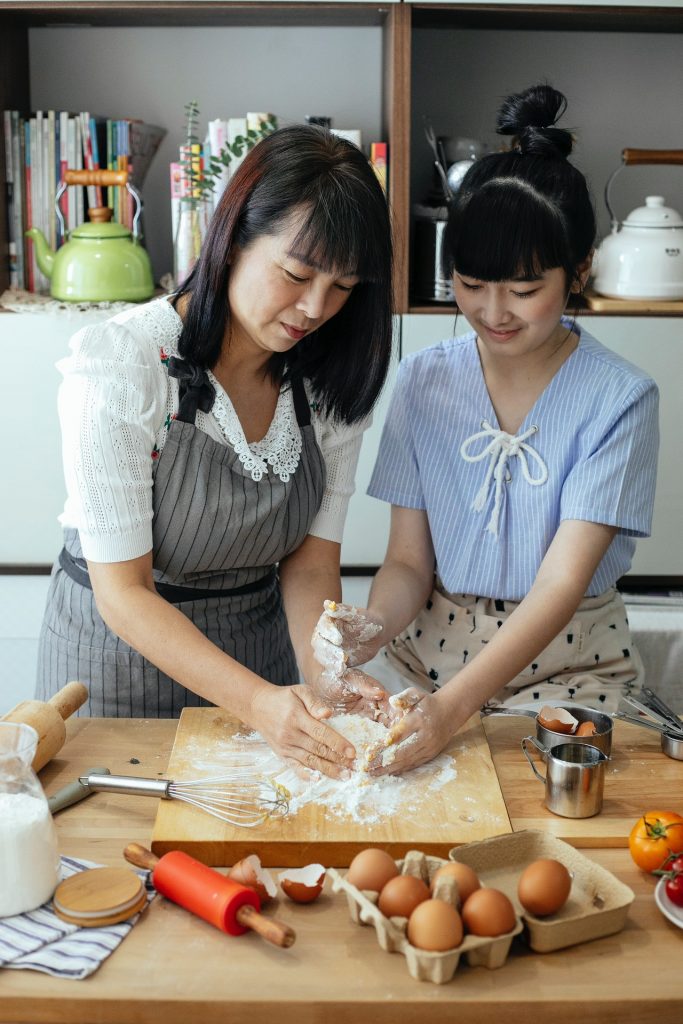 Nowadays you can learn practically anything online – and what better way to learn than together as a family! Search for YouTube tutorials on how to play the guitar, piano, and other musical instruments, or sign up for a digital class on cooking and baking, painting, or scrapbooking and enrich your life with newfound skills. The list is endless!
Create homemade play dough.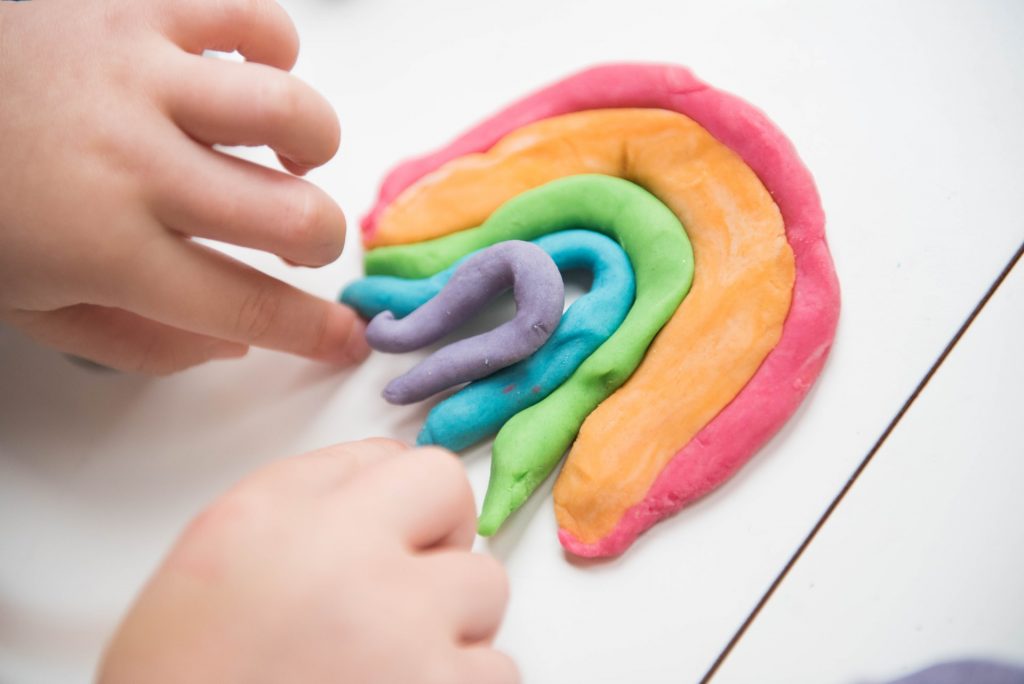 This is one fun exercise to do with small kids and your school-aged mini me's, plus it's more eco-friendly than buying play dough every time they dry up. It's incredibly easy to make too! All you need is flour, salt, water, and food coloring. Check out this brief YouTube tutorial on how to make a no-cook kids' dough.
Plant a tree, flower, or a seed together.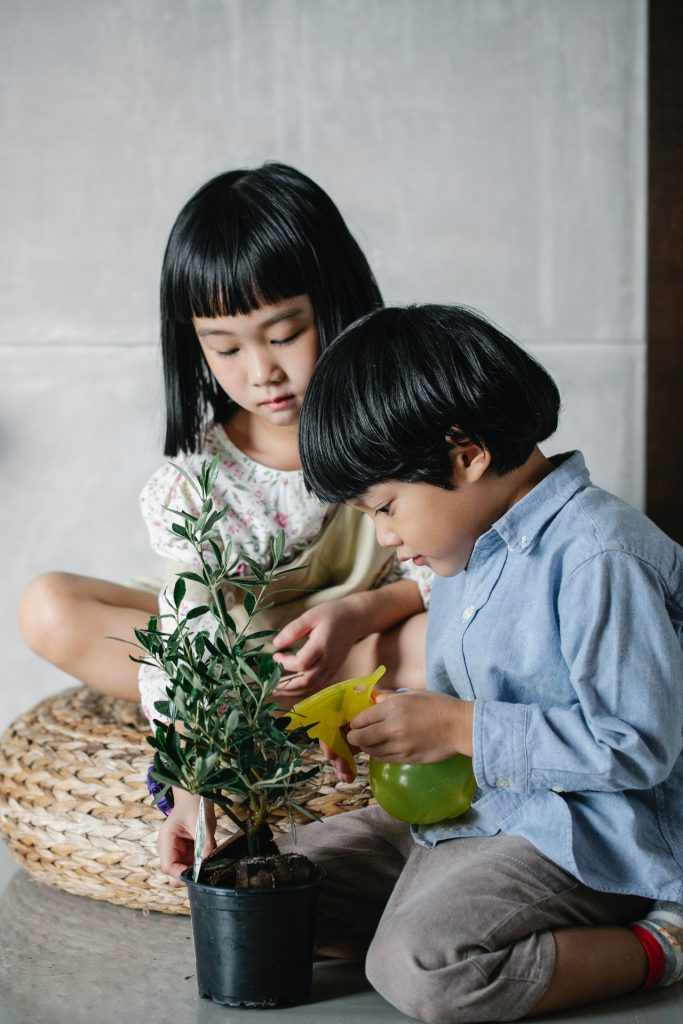 There's no better way to teach children about the magic of plants and trees than to let them partake in gardening. Choose crops, trees, and flowering plants that are easy to grow like tomatoes, radish, papaya, avocado, and zinnia. It's a great way for children to put science lessons to practice and learn to grow their own food while helping Mama Earth.
Do a scavenger hunt.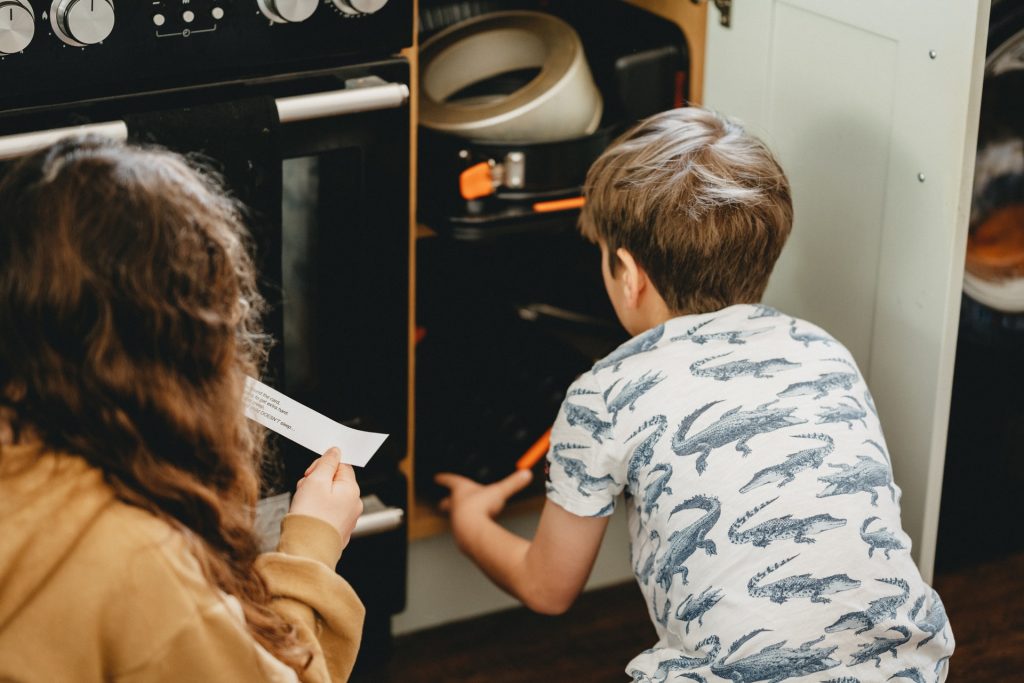 Kids' innate curiosity make them the perfect candidates for scavenger hunts. Write down a list of things for each kid to locate. These can be everyday items, from clips to a bottle of jam.
Create a family scrapbook.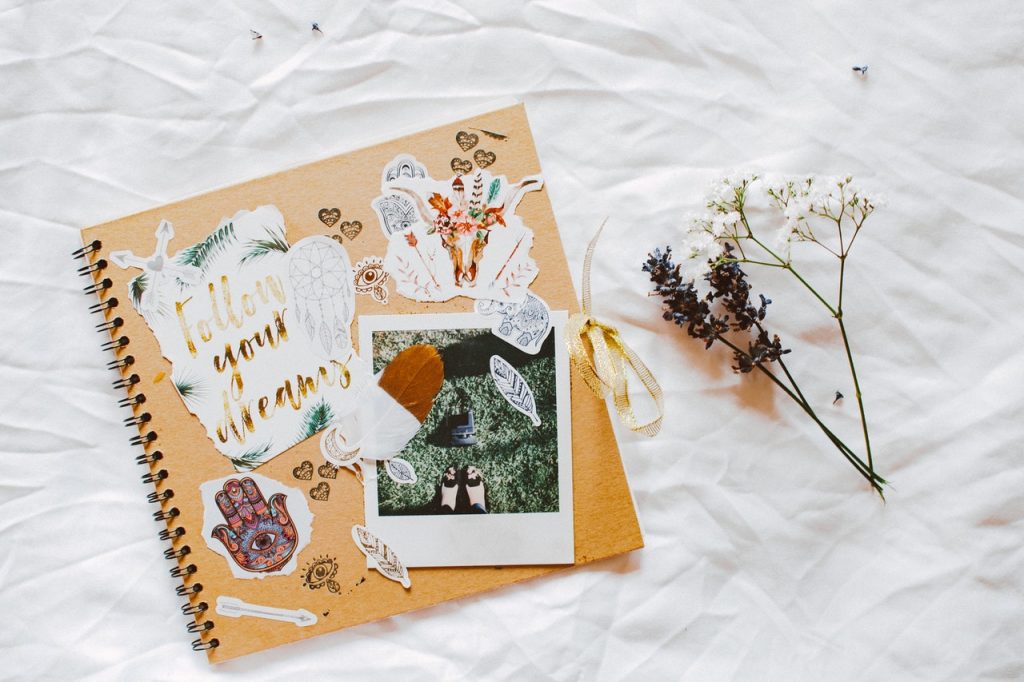 Relive family memories and let your children in on the nostalgia by making a family scrapbook from scratch. Print some photos and use recycled materials (like leaves or small dead twigs), as design for each page.