The COVID-19 virus has been a wake-up call for us to relearn life's most important lesson: Health is wealth. After the quarantine, our travel bucket list will most likely involve back-to-nature destinations that take us to the basics of balanced diet, healthy living, and oneness with Mother Earth to make us more resistant to viruses and common illnesses.
The good news is, there are scores of wellness and farm resorts nearby which combine garden and agricultural experiences, organic produce, and health-oriented recreation. Here are some of the places worth checking out.
Sonya's Garden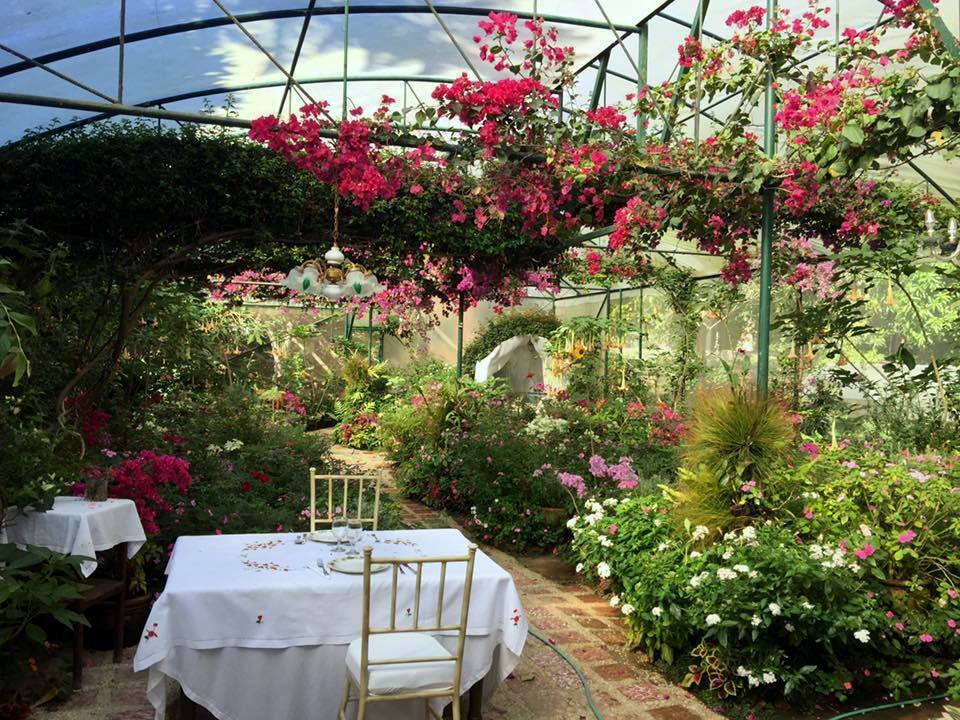 Tucked in the interiors of the Tagaytay ridge, Sonya's Garden blazed the trail for wellness tourism in 1998 with its intimate and elegant bed and breakfast lodging. Founded during the pre-social media and influencer era, it captured the fancy of the travel market in search of a fresh concept.
Once the secret garden home of its owner Sonya Garcia, it has expanded in the past 22 years to offer lunch and dinner buffets, and welcome special events with its farm-to-plate food. On top of its core Bed & Breakfast and Garden Restaurants, it has also the Panaderia, Sensuous Spa, and Country Store, which sells organic skin and hair care, bath soaps, shampoo bar, feminine hygiene wash, beauty oil, and liquid castile soaps.
To replicate its best practices and create similar enterprises across the country, it conducts master classes on organic farming and bed and breakfast business.
The Essentials
Costales Nature Farms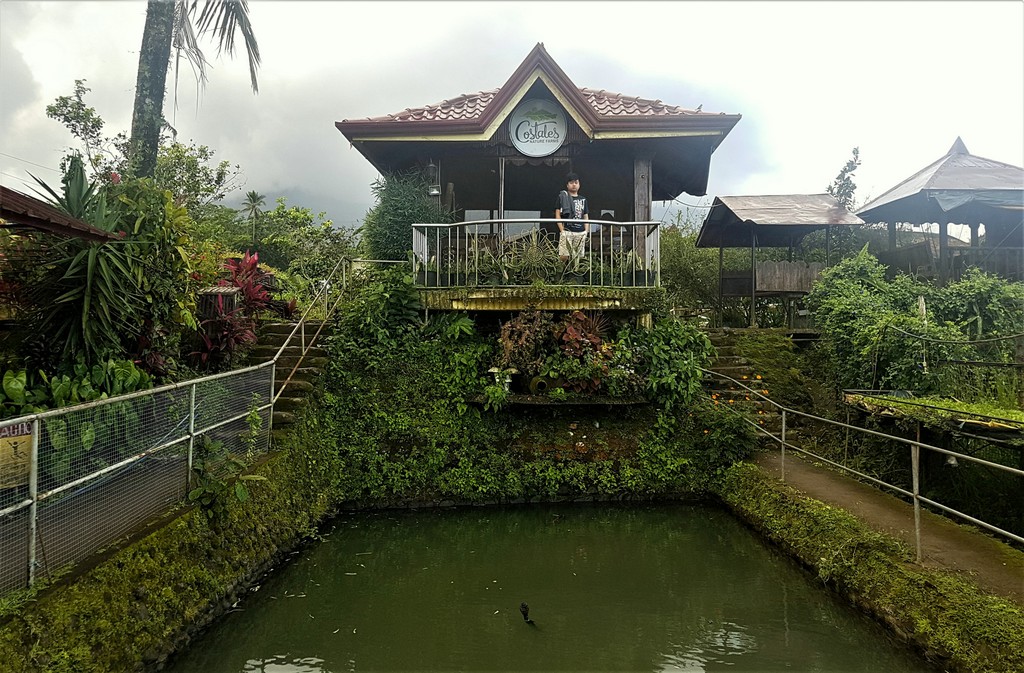 Nestled at the foothills of Mt. Banahaw, this is the country's pioneer and premiere agritourism destination when farm tourism was just beginning to take root. This 8-hectare plantation-cum-resort is a major producer of organic, high-value vegetables and herbs for food outlets, organic chicken, eggs, and pork.
An accredited service provider of various government agencies, it conducts workshops on organic farming, farm tourism, effective microorganism technology, and organic hog raising.
It later opened up for day tours and overnight stays for those who want an agrarian-themed vacation or team-building recreation. Guests stay at the two-floor farm houses with the majestic mountain in the background, and get down and dirty as they plant, tend to the plots, and feed poultry and livestock.
Recognized as the Most Outstanding Organic Farm, Model Agritourism Destination and the first accredited Agritourism site of the Department of Tourism, the farm is a favorite venue for benchmarking on sustainable practices by both local and foreign agriculture and tourism authorities.
The Essentials
Joni and Susan Agroshop and Integrated Farms (JASIF)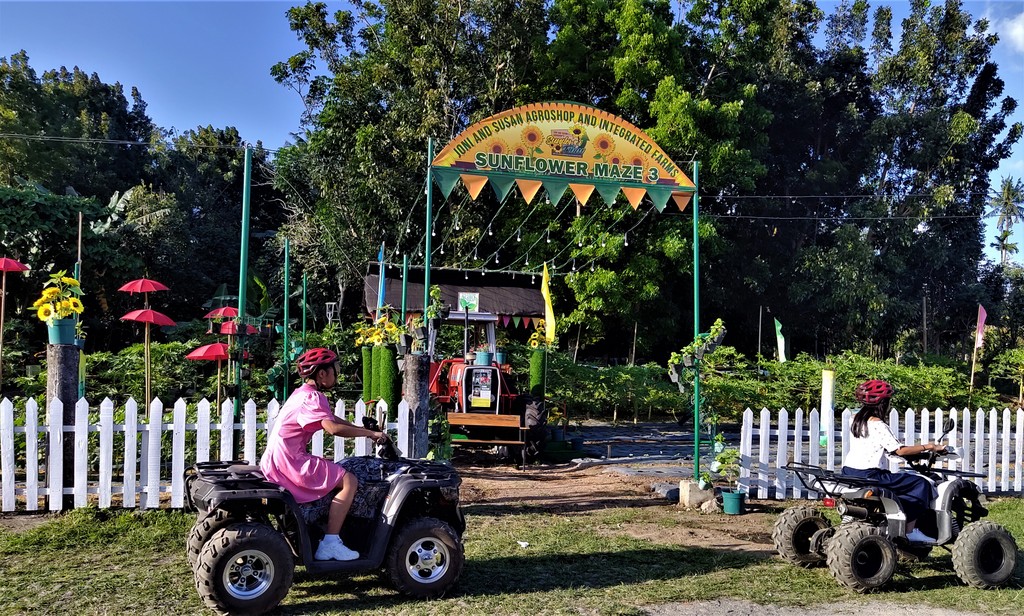 This two-hectare farm, which started in 2018, is one of the hottest farm sites in southern Luzon. It started as a traditional plantation years ago when the owners decided to open it to day guests who want to discover their green thumbs, feast on healthy gourmet-style dishes, or simply relax among the greens.
The farm, whose core attractions are its three sunflower mazes, has become an alternative for educational field trips and small group events for hands-on immersion. As a family getaway, it has a bahay kubo-themed restaurant and accommodations, a children's playpen, ATV rides, cottages, camping site, and lots of Instagrammable spots, plus acoustic nights on weekends and special occasions.
Over the quarantine period, the farm installed additional recreational facilities to provide more activities to active children.
Jasif also offers partnerships to help farmers in corn and mushroom plantation, urban and container gardening, and land conversion and conducts seminars on the technical aspects of farming.
The Essentials:
Business name: Joni and Susan Agroshop and Integrated Farms (JASIF)
Address: Maharlika Highway, Bgy. San Ignacio, San Pablo City, Laguna
Contact number: 0917-1658053
FB page: https://www.facebook.com/JASIFINC/
Google Maps link: https://goo.gl/maps/zGsV4KjTAUvFXGtp8