With more than 7,000 islands and a colorful history of colonization in various regions, traditional Philippine cuisine is as diverse as the islands that make up the country. While there are regional specialties that stand out, Filipino can agree that are a few dishes that define Philippine cuisine.
If you want to introduce first-time international travelers to the country's cuisine, these are some of the best food in the Philippines you can let them try.
Kinilaw
Kinilaw or kilawin is a raw seafood dish and preparation method consisting of slices of raw fish marinated in vinegar along with other ingredients like calamansi juice, salt, pepper, and chili peppers. Similar to ceviche, kinilaw is usually eaten as an appetizer before a meal or as bar chow along with alcoholic drinks.
Adobo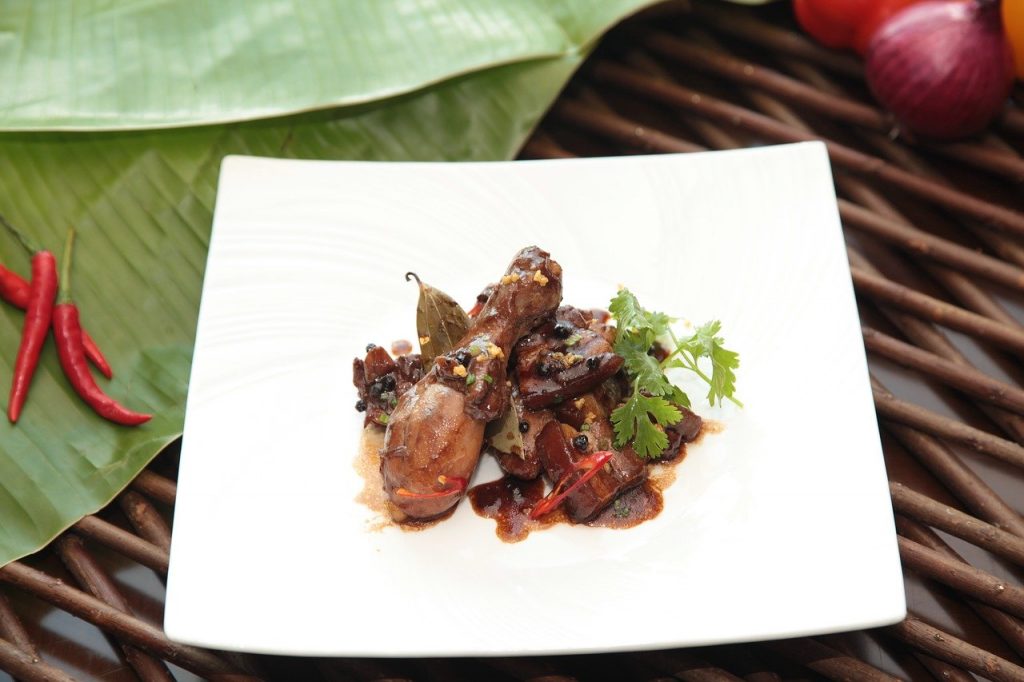 Adobo, the country's unofficial national dish, refers to chicken or pork stew simmered in vinegar and soy sauce. Often prepared with loads of black pepper, crushed garlic and other spices, this cooking method evolved as a practical way to preserve meat without refrigeration.
There are countless variants of adobo, with each household and region having its signature take on it. There's adobo sa gata, adobong dilaw, adabong puti, fried pork adobo, crispy adobo flakes and lots more. The cooking style can also be applied to different meats and seafood.
Sinigang
Sinigang is a soup or stew with a sour and savory taste, typically flavored by sampaloc or tamarind. This popular Filipino dish can be cooked with fish, prawns, pork or beef and soured with other fruits such as kamias, unripe mango or guava. The dish is often accompanied by vegetables like kangkong, string beans, egpplants, tomatoes and taro and best eaten with loads of rice.
The most popular variants are sinigang na baboy (pork), sinigang na hipon (shrimp), sinigang na isda (fish) and sinigang sa miso.
Kare-kare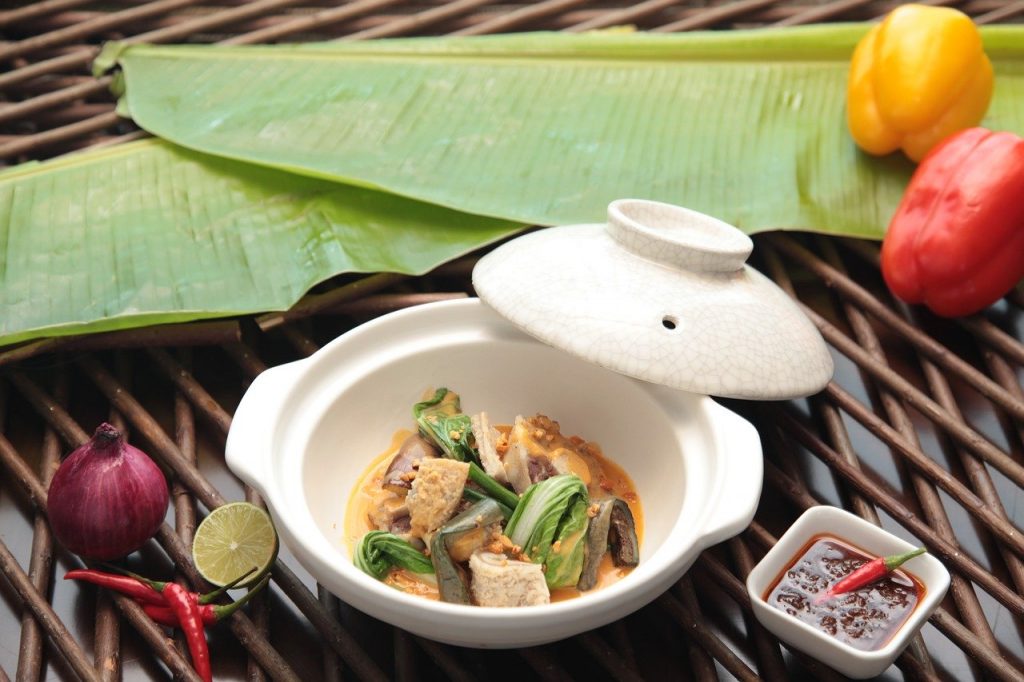 Kare-Kare is a native stew cooked in a thick and savory peanut sauce. Often made with a variation of oxtail, pork, beef, tripe or offal, this well-loved dish can also be prepared with seafood or pure vegetables.
Banana blossom, eggplants, pechay, string beans and other vegetables add a different texture to the dish, making it a complete meat and vegetable dish in one. Kare-kare is best consumed with steamed rice and bit of bagoong or shrimp paste on the side.
Lechon
Lechon, a fully-roasted pig with crispy skin and juicy meat, is often the main centerpiece at grand Filipino gatherings and festivals. Cebu is said to be the best place to eat lechon. Travelers often head to the public markets and shops along the road to watch the pigs being roasted and order a combo lechon meal with puso or hanging rice.
Sisig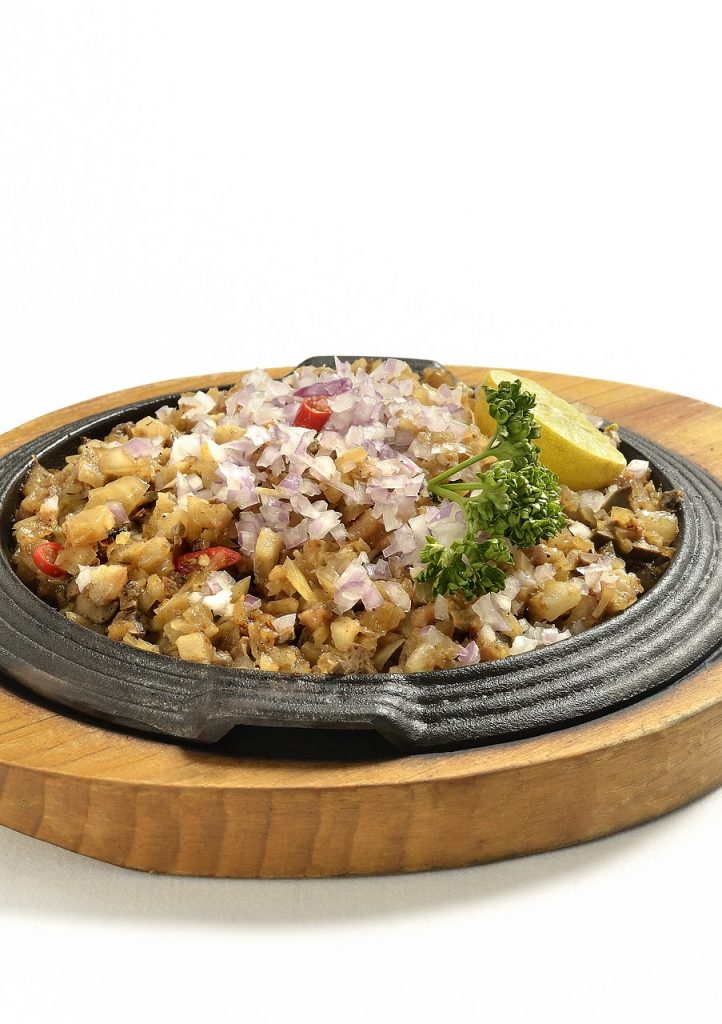 Originating from Pampanga, the culinary capital of the country, sisig is a sizzling dish made from chopped parts of pork cheeks and chicken liver, seasoned with calamansi, onions and chili peppers. This crunchy, chewy and sinfully good dish is a favorite appetizer that perfectly matches with beer.
While sisig is a staple in many Filipino restaurants, the original version from Aling Lucing Sisig in Pampanga has been credited with popularizing the version many Filipinos know and love today.
Halo-Halo
Philippine cuisine isn't just limited to meat-based dishes. There are also some great desserts, especially Halo-Halo. Literally meaning "mix mix", this traditional Filipino dessert combines fruits, sweetened red beans, jellies and coconut strips with shaved ice, ice cream, and condensed milk. This sweet treat is often served in a clear glass so diners can see all of the layered ingredients.
Craving for any of these delicious dishes? Use the time at home in the kitchen to perfect your own version to impress your family and friends.