Filipino buffets seem to have lived their glory days with buffet giants built side by side in mall. However, those familiar with the charming San Juan destination that is Guevarra's will be looking forward to dine in the newly opened restaurant that is quite the revolution: Rebolucion.
Location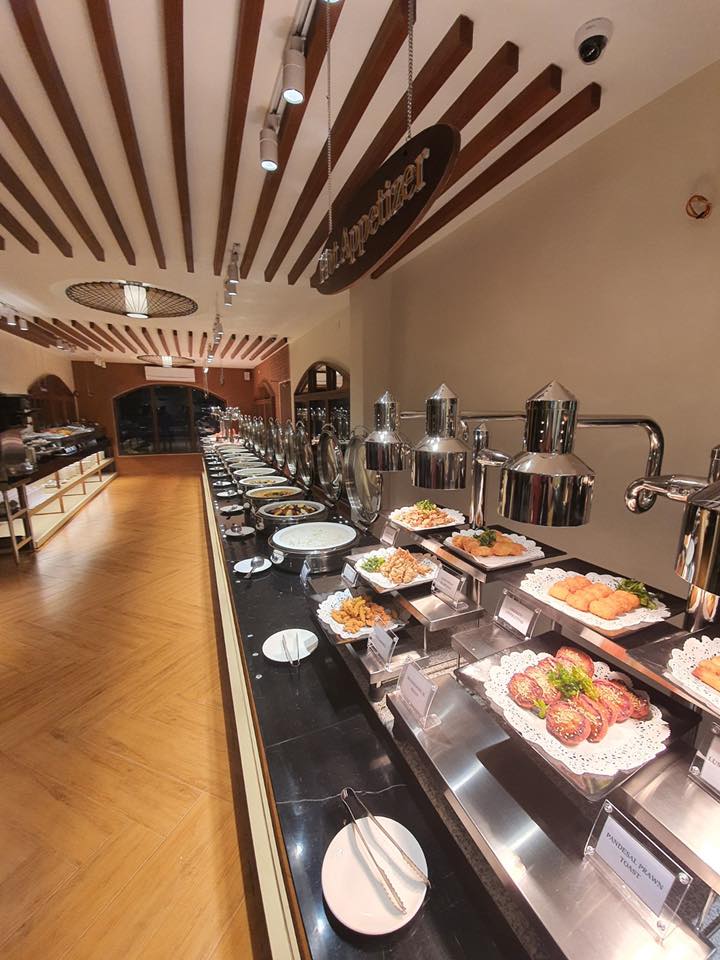 Located in the vibrant strip of Poblacion, Makati, Rebolucion is Chefs Rolando and Jacqueline Laudico's latest feat. While it is in an unexpected area that is better known for its bars and pubs, it is only a matter of time before Rebolucion carves out a name for itself as the next go-to place for sober gatherings.
Menu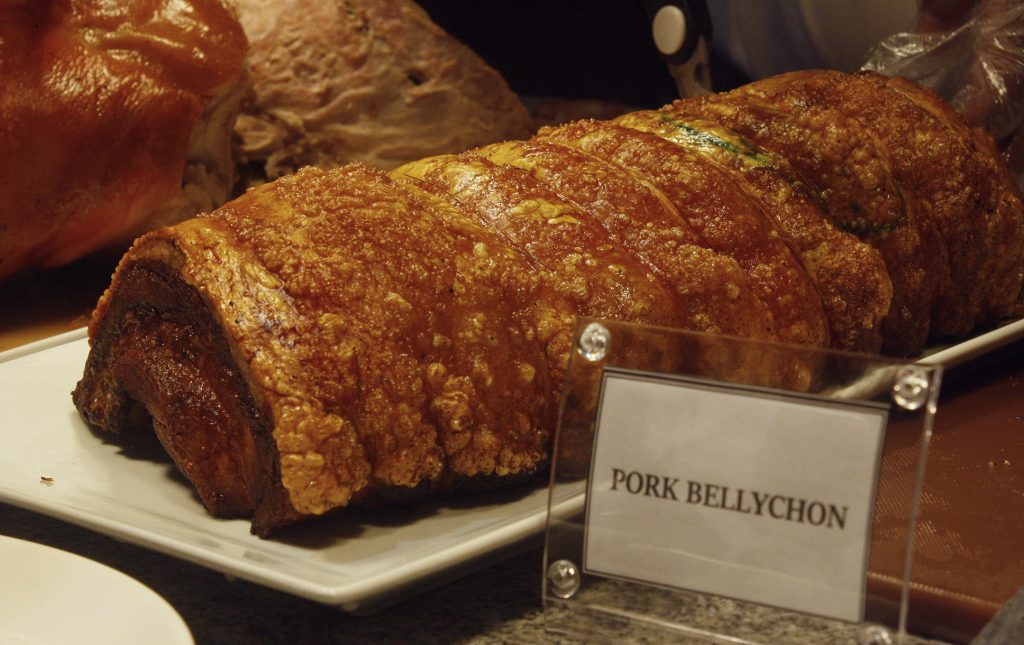 Keeping Filipino dishes elbow to elbow with emerging flavors and trending food trends, a whopping selection of about 50 dishes are waiting behind the doors of Rebolucion. With a dedicated hall for the food, one would not run out of options from the appetizer bar, roast station, salad bar, and a make-your-own halo-halo bar.
Rebolucion holds a wide variety of Filipino food. Their offerings are not something you see on the lunch table everyday. Appetizers go from lumpiang sariwa to kamote croquettes. Sisig baskets, prawn pandesal toast, fried soup dumpling and crispy crablets – just a few to get you started.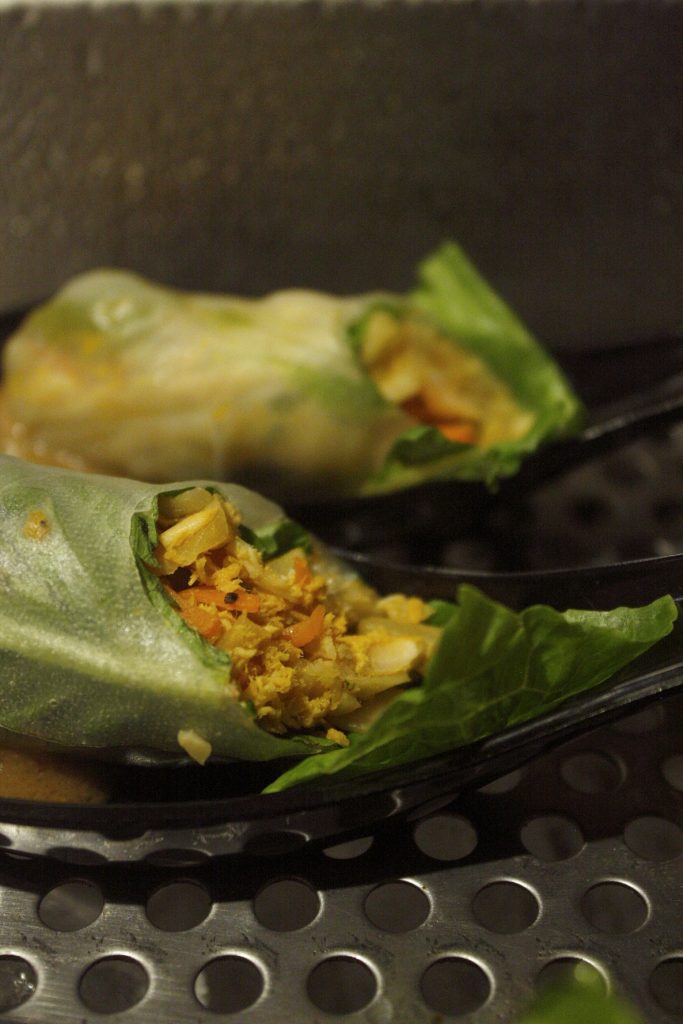 Classics include paella negra, nilasing na hipon, pork bellychon, and fish tausi. Crowd-pleasers, such as bacon bagnet, sampaloc soy chicken, crispy salted duck, slow roasted angus beef, bangus belly escabeche, and lechon, run out fast too!
Desserts
For dessert, Rebolucion has a soft serve machine that offers ice cream in Pinoy flavors, that remind one of dirty ice cream bought from your suking mamang sorbetero.
If that is not enough to make your lip smack, classic desserts such as leche flan, butterscotch, buko pandan, rhum balls, and a variety of kakanin are also on offer.
The warm interiors and spacious buffet area makes Rebolucion conducive for a long and extended lunch with the family. Covering all palates from well-developed to basic, there is definitely a sampling of the quintessential Filipino cooking for everybody.
Price
For an introductory price of P499 per head, the wide range of flavors and textures at Rebolucion are definitely worth it. There are also two function rooms available for private parties.
Rebolucion is not just another eat-all-you-can restaurant. Posed as the next dining revolution, the restaurant gathers all viands, mains, and grills that truly characterize the richness and many-sides of Filipino cuisine.
Beyond that, the restaurant is doing a splendid job with their soft opening and has a delightful dining experience in store. To say the least, the Laudicos have curated the perfect selection of dishes that would drive you back to the doors of Rebolucion.
The Essentials