We all love ice cream. But you know what's even better than ice cream? Ice cream spiked with alcohol!
The Dairy Grind is a premium craft ice cream parlor that offers fun and unusual flavors including ice cream infused with rum, tequila, vodka, and other liquors.
"No minors allowed" for some of The Dairy Grind's novel "Spiked Scoop" flavors including Butterbeer Ice Cream, Coffee Rum, Strawberry Margarita and Vodka Mudslide!
How it all began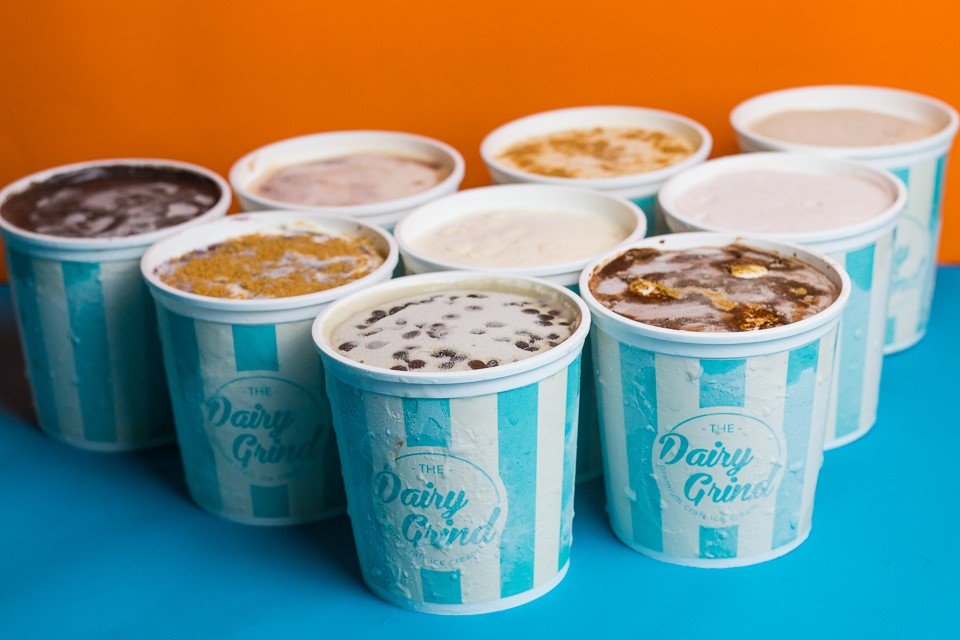 The Dairy Grind is an ice cream shop based in Antipolo run by owners Chaz and Joseph who started their business just by experimenting with "weird and wonderful flavors." They started out just by making pints as birthday gifts, creating flavors they thought their family and friends would like.
For potluck parties, they churned out a gallon of what they thought the party would enjoy and guests couldn't get enough.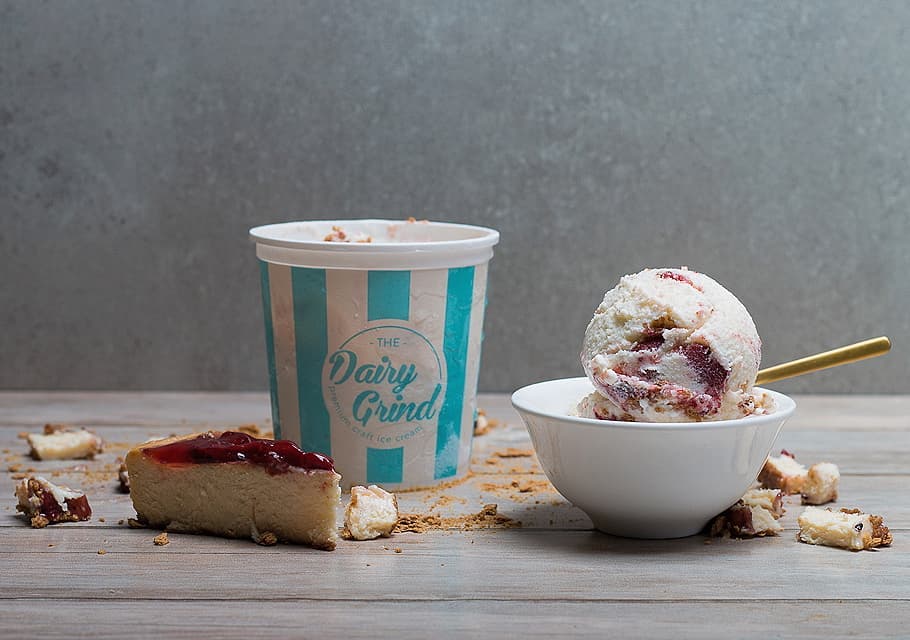 The entrepreneurs eventually decided to share their personalized ice cream creations, so more people could share the joy of ice cream to their loved ones. The Dairy Grind wants to give people the experience of creating something personal and delicious by allowing guests to customize their own unique flavors.
Craft your own ice cream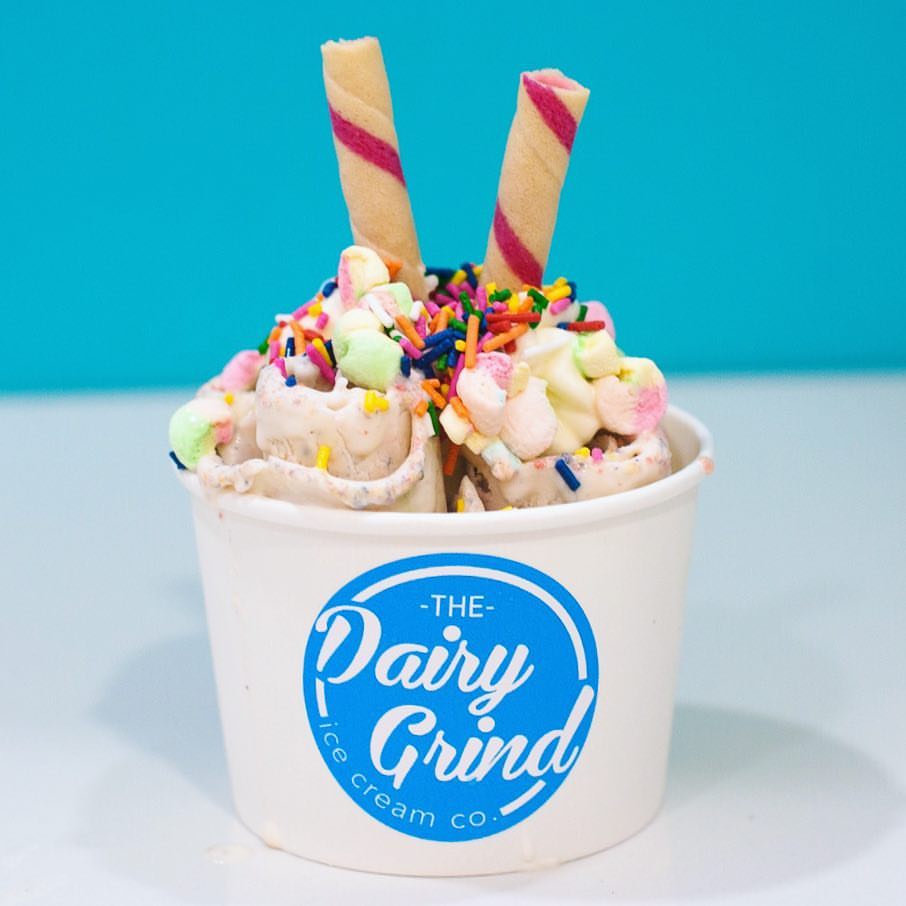 Have you ever wanted specific flavors or rare ingredients in your ice cream that you can't find anywhere else?
What sets The Dairy Grind apart from other homegrown ice cream brands in the market is customers can actually choose to craft their own ice cream flavors by picking a base flavor, size, and mix-ins. The shop can create and deliver the customized ice cream straight to your doorstep after 1 to 3 days.
Sure, you might come up with something weird at first, or you could hit the jackpot and make the perfect pint. The beauty of experimentation is you never know it's good until you try.
Ice cream flavors and bestsellers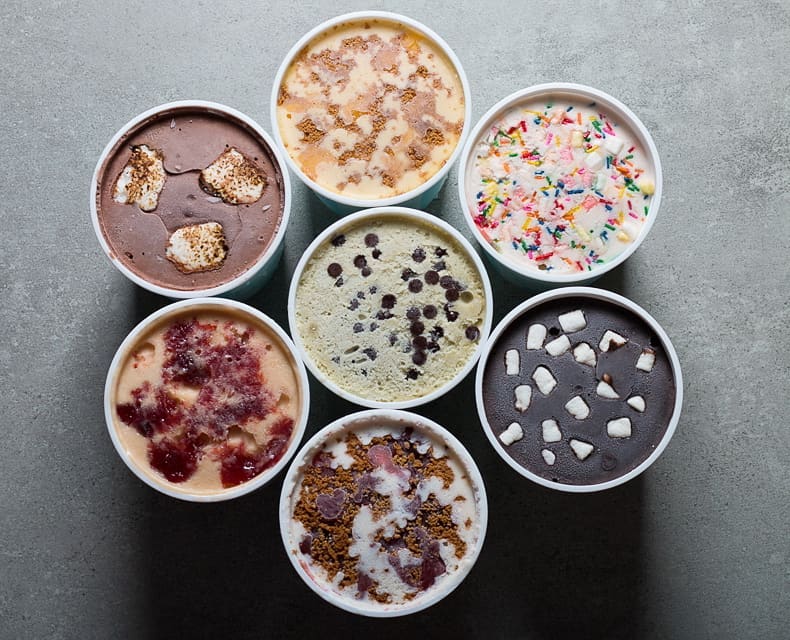 For those too lazy to craft their own ice cream, you can also pick from their tried and tested flavors for delivery.
The Dairy Grind offers basic ice cream flavors like Vanilla, Fresh Strawberry, Sweet Corn, and Dark Chocolate, along with creative and fun flavors like S'mores Ice Cream, Blueberry Cheesecake, Matcha Chocolate Chip, Mango Graham, Corn Flakes Cereal Milk Ice Cream, Peanut Butter Jelly, Earl Grey Tea, Thai Milk Tea, Cream Cheese Ice Cream, and more.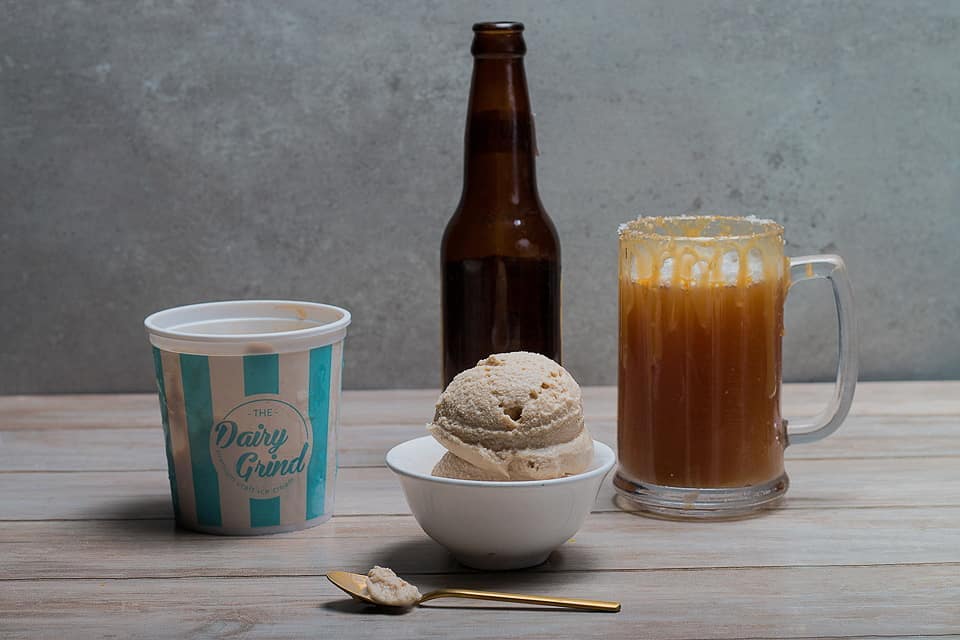 Adults will surely enjoy the "Spiked Scoops" selection, which comes in four signature flavors.
Looking to spice up your Halloween dinner minus the kids? The ButterBeer Ice Cream is an ode to Harry Potter, combining butterscotch ice cream churned with rum. Accio ice cream!
Get your caffeine fix with a bit of spirits with Coffee Rum – coffee ice cream churned with rum. I'm not sure if that will wake you up or make you sleepy, but the flavor is delicious either way.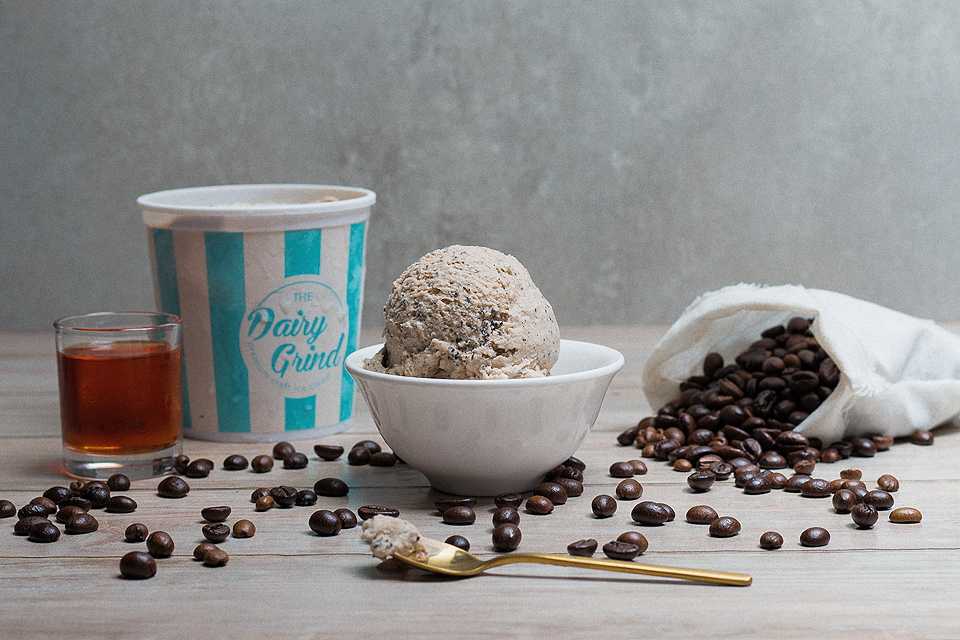 The Strawberry Margarita Sorbet is a frozen twist on the classic Mexican cocktail, which consists of tequila, orange liqueur, and lime juice.
The Vodka Mudslide ice cream flavor is a chocolate ice cream with chocolate syrup swirls and vodka. Doesn't that just sound delish?
Ice cream cart rentals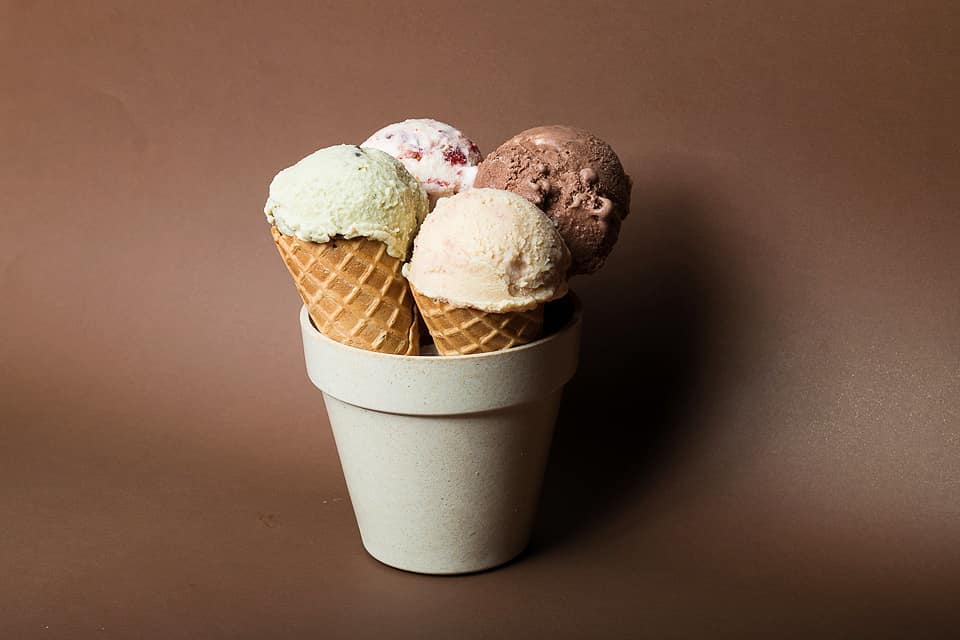 Looking for an ice cream cart to rent in Manila? Level up your intimate party, birthday celebration, wedding, corporate event, or product launch with your own premium craft ice cream.
The Dairy Grind offers an ice cream cart rental for events that comes with your chosen ice cream, sorbet or sherbet flavors, toppings, cups, cones, a friendly server, and your choice of one of their three cart designs.
Guests can also craft their own ice cream by choosing confectionary mix-ins or even alcohol to spike the ice cream flavor.
How to order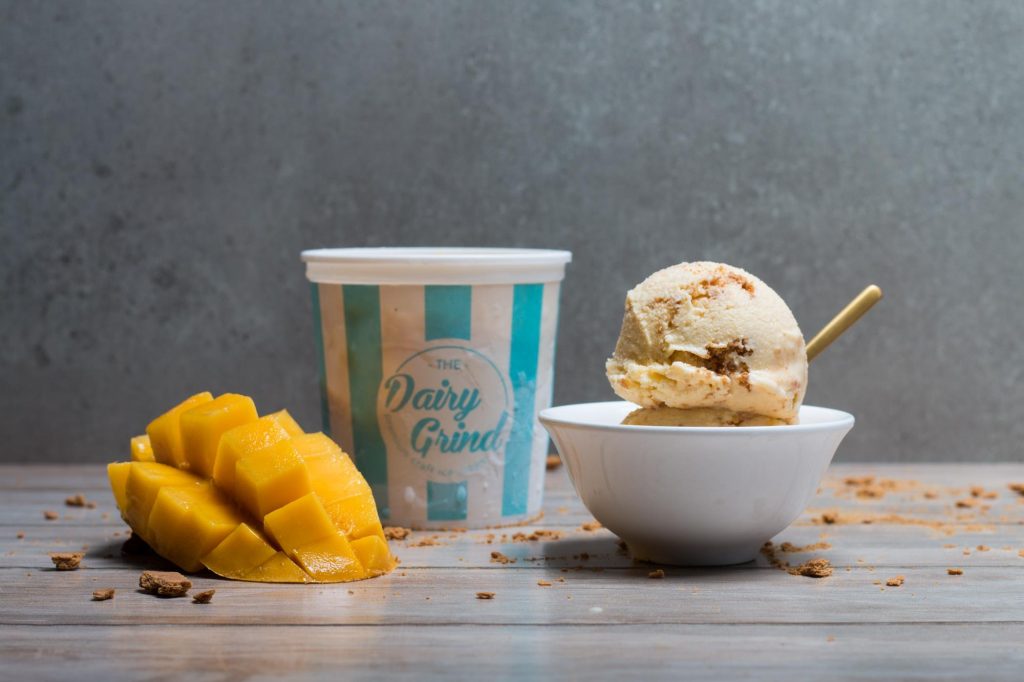 Guests can easily shop online from The Daily Grind's website to select the flavors they want add to their cart, pay through bank deposits, fund transfers, credit cards, or cash on delivery, and get the ice cream delivered straight to their doorstep.
The Dairy Grind delivers ice cream daily around Metro Manila, Antipolo, Cainta, and Taytay. Pints are available for same-day delivery while half-gallons and gallons can be delivered after 1 to 3 days. While a delivery fee of P80 is charged for their in-house service, the shop offers free delivery for orders P700 and above – perfect for those home-based parties and celebrations.
The shop also offers gift cards that you can send to friends and family, so they can customize their own ice cream. You can also find discounted cash vouchers on Klook for extra savings or to send as gifts.
The Essentials
Business name: The Dairy Grind
Address: 120 Parakeet Circle Victoria Valley Subdivision, Antipolo, Philippines
Contact: 0945-7195134
Website: https://thedairygrind.com/