Bulacan is a landlocked province best known for fireworks. But this landlocked province truly has a lot more to offer.
Bound by endless stretches of plains, the Sierra Madre Mountain Range, rivers, and culinary institutions , Bulacan is a destination that fills the soul as much as it fills the tummy.
On this list, we cover some fun and lesser-known things you can do in Bulacan including adventure spots, delicious eats, and a well-known local spa.
1. Sample the best chicharon.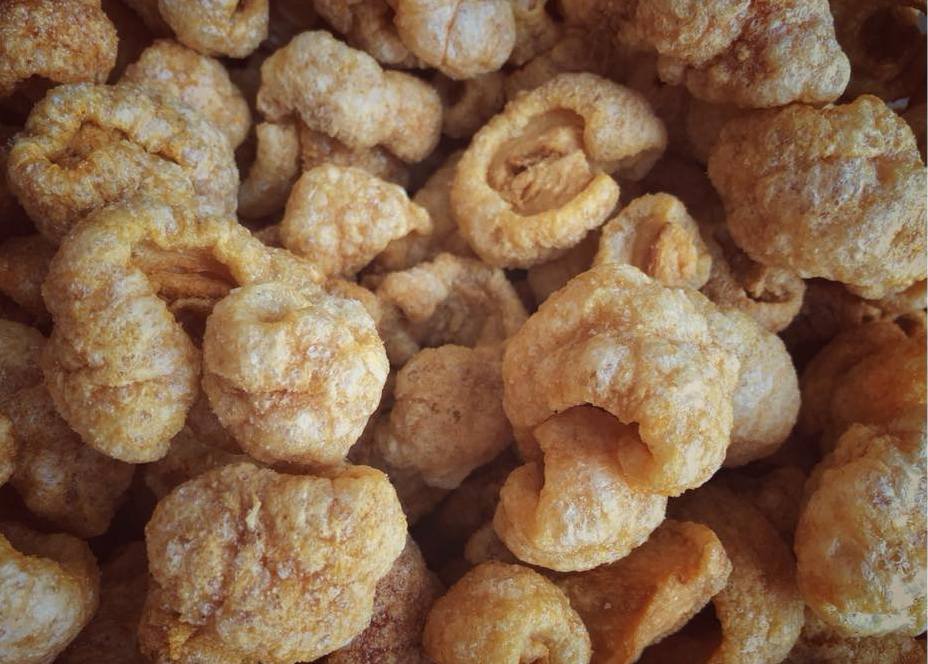 With piggeries dotting the neighboring towns of Norzagaray and Santa Maria, it isn't surprising that one of the best and cheapest chicharon comes from this side of the Philippines. Chicharon distributors can be found from local markets to highway kiosks, and run the gamut from sinful backfat to thin and crackling fried butsi, all available in spicy and original flavor. Among the more popular chicharon brands are DaBoy, Jennie's, and Dolores.
2. Explore biking trails.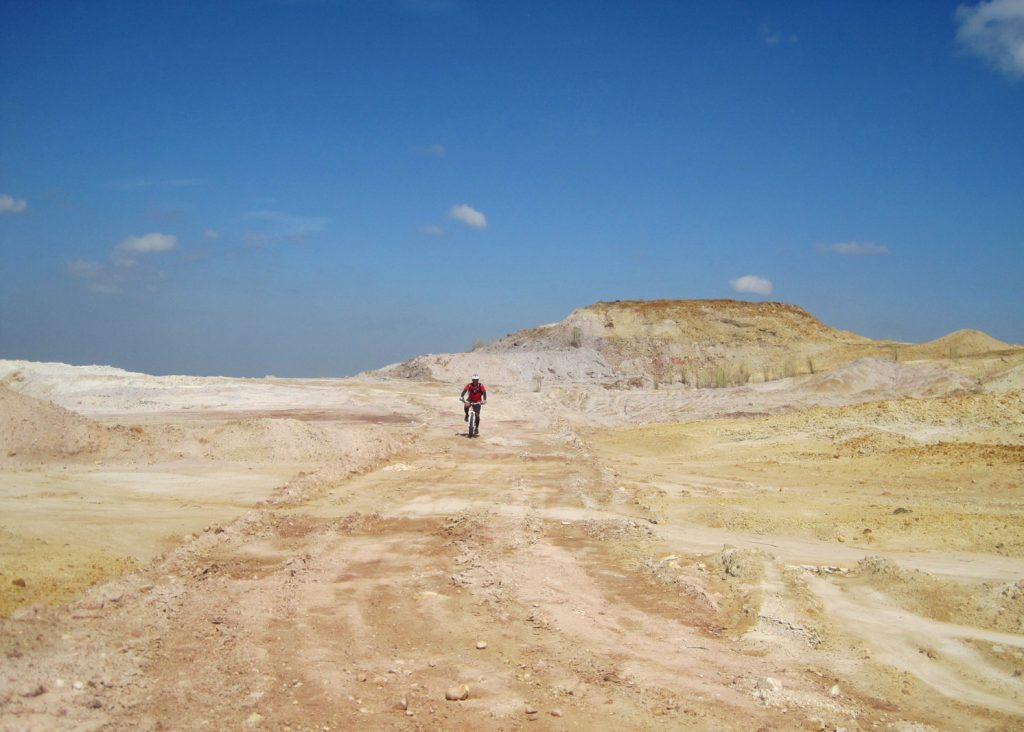 Bulacan is well-known in biking circles. The towns of Norzagaray, San Rafael, and Dona Remedios Trinidad (DRT) are specially popular with bikers, thanks to their stunning rock formations and forested terrain. In these towns, trails also sometimes lead to refreshing cascades (like Verdivia Falls in DRT) and nippy rivers – a perfect post-biking treat. Oft-used trails include Real de Kakarong, the Pugpog River trail in Norzagaray, and Puning trail in DRT.
3. Have a picnic at the dams.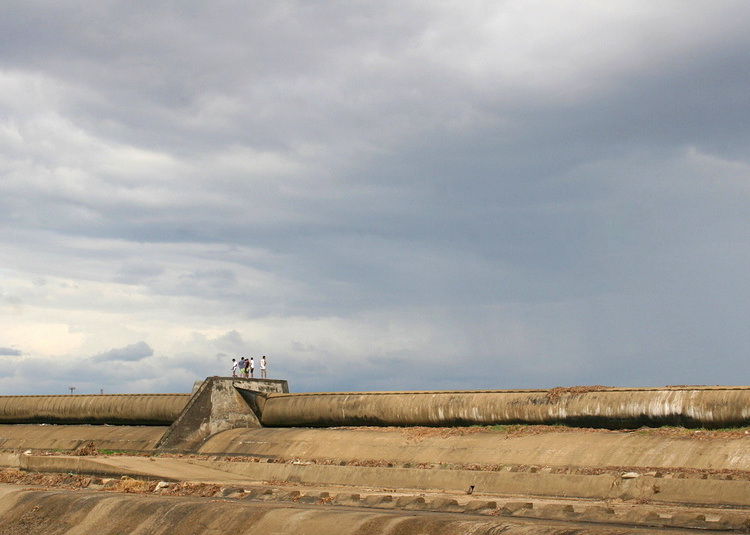 If there's an award for the province with the most number of dams, we reckon Bulacan will be a top contender. It hosts three water dams that supply Manila, Quezon City, Bulacan, Pampanga, and Rizal: Bustos, Angat, and Ipo dams.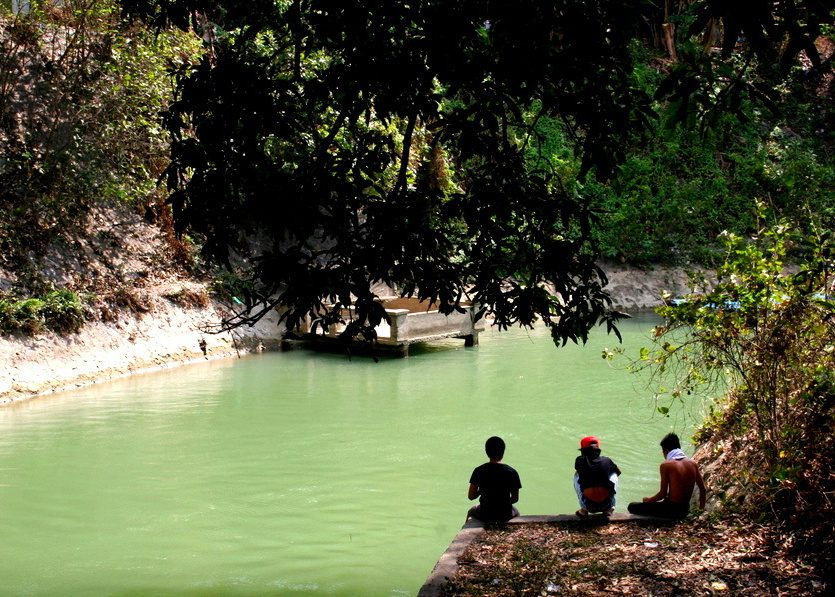 Picnics with friends or family can be enjoyed while you're surrounded by lush mountains and canopies. In Bustos Dam – the second biggest rubber dam in Asia – there is a viewing deck and a pavilion specially designed for such. Ipo, located downstream of Angat, and Angat dams can be viewed from farther decks in Norzagaray. Family activities such as boating and fishing are also available in the latter.
4. Take a hike.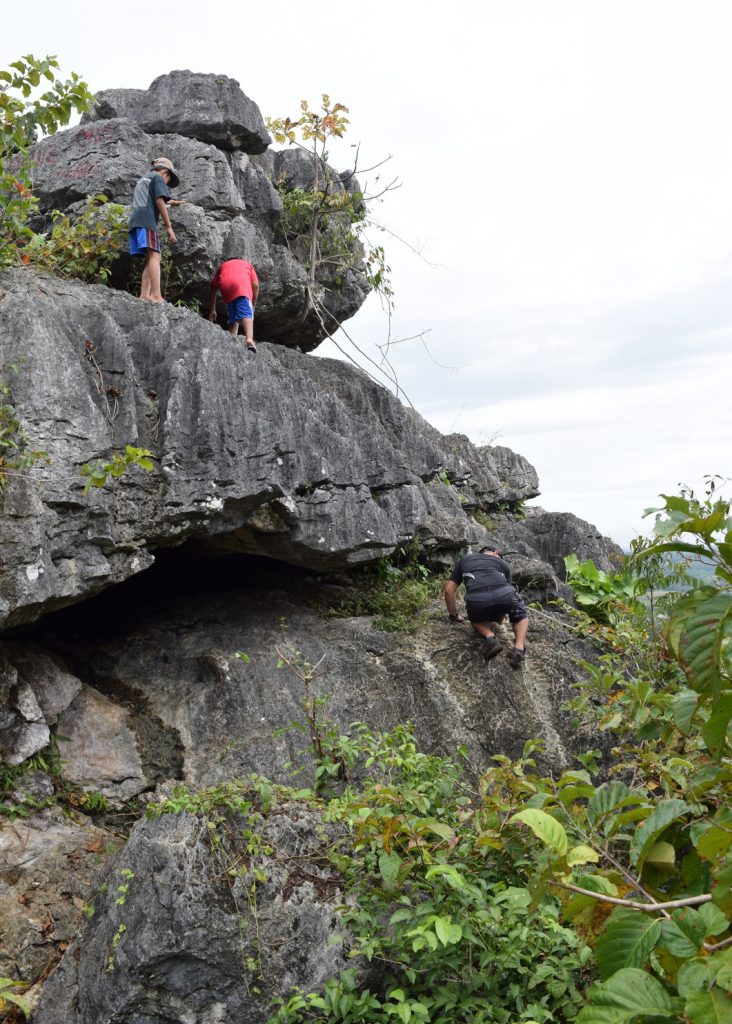 Are you new to hiking and want a relaxed, beginner-friendly climb? Trekking destinations with easy trails such as Mt. Balagbag in San Jose del Monte (the jumpoff though is in Rodriguez, Rizal) are well-suited to newbies.
There's also Mataas na Bato in San Rafael, whose rock formations resembles the famous mountains of Rizal (Mt. Pamitinan, Mt Daraitan). Rising over 100 meters above the forest, the hike takes only an hour to complete. The highlight of the hike is the last craggy rock onward to the summit, which you have to carefully maneuver in order not to fall into a deep ravine!
In San Miguel, you can choose from Mt. Gola and its sister, Mt. Manalmon. Both are part of Biak-na-Bato National Park and have easy, almost flat terrain with minimal inclines. Be rewarded by an unbridled view of Mt. Arayat, the Sierra Madre range and Madlum River as you scale up. Then cross the Monkey Bridge, swim in the river and explore Bayukbok Cave afterwards.
5. Go spelunking.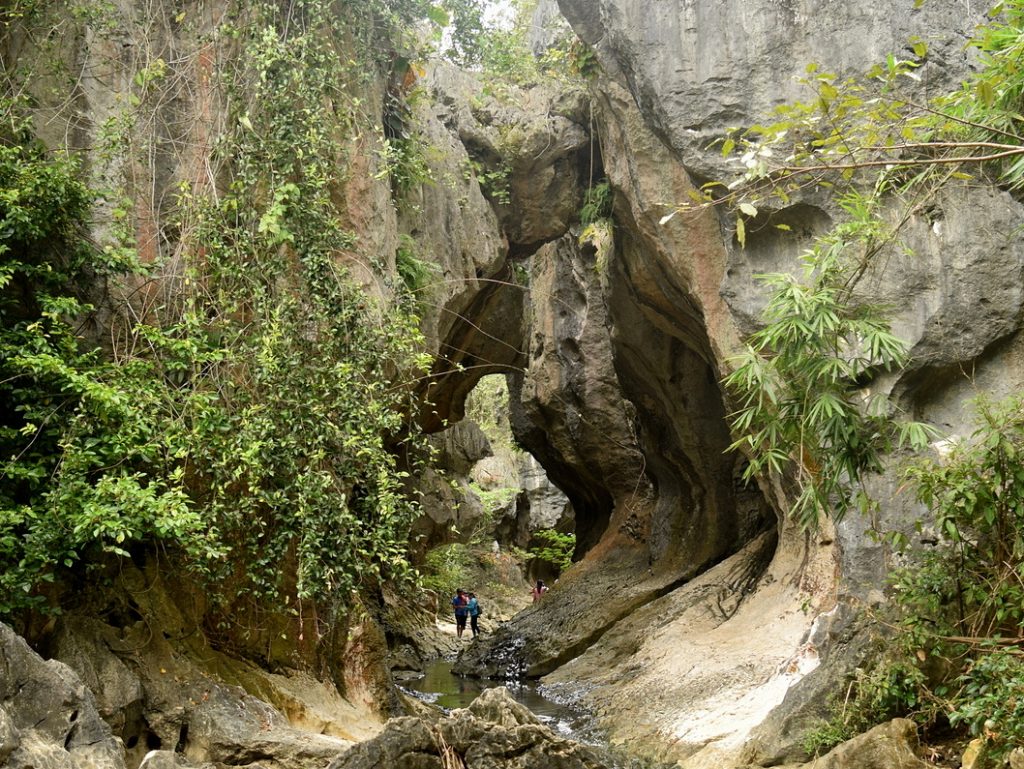 Speaking of caves, there are plenty of others scattered around Bulacan. Take the route to Dona Remedios Trinidad and find Puning Cave in hilly Brgy. Bayabas and Malangaan Cave in Tukod, San Rafael. En route you will pass by clear rivers and rainforests, and if you're lucky, you may even spot a monkey or a deer!
Spring water from nearby mountains runs through both caves, but Puning Cave is usually filled with more, making swimming at the mouth of the cave possible. Malangaan Cave, on the other hand, is frequented because of its canyon-like features that resemble those in Utah.
6. Visit historical churches.
Crazy for old churches? Then a visit to Bulacan's oldest ones should be in order. The most popular of course is Barasoain Church, or Our Lady of Mt. Carmel Parish, a National Historical Landmark. This 1888 Catholic edifice plays a huge historical importance in the Philippine Revolution, having been the place of drafting of the Malolos Constitution and the First Philippine Republic.
Other notable churches include the La Purisima Concepcion in Santa Maria, which houses a miraculous image of the Virgin Mary; St.Martin of Tours in Bocaue; 15th-century St. Francis of Assissi in Meycauyan – one of the provinces' oldest – and the Divine Mercy National Shrine, a popular pilgrimage site.
7. Experience wave pools.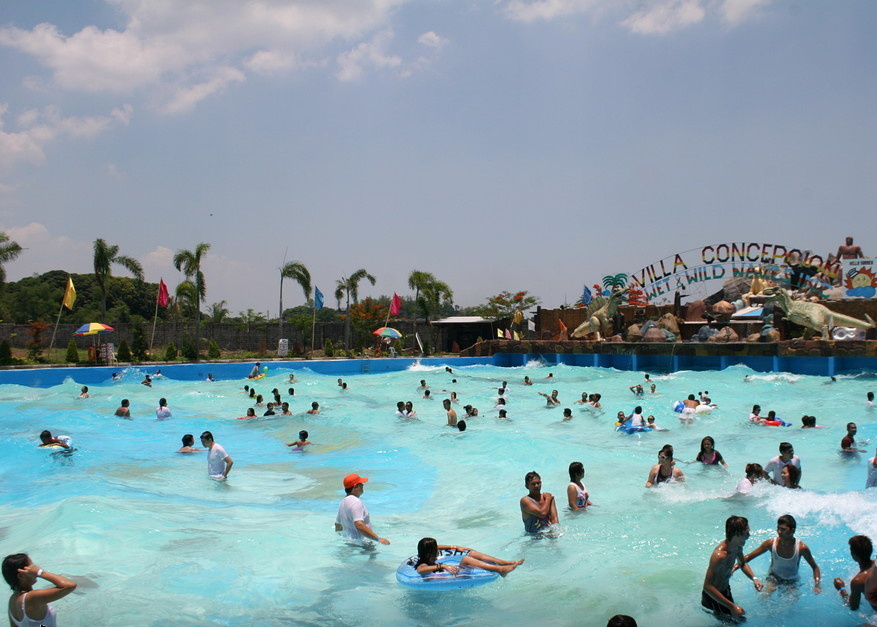 If you want big waves but are afraid of open waters, recreate the beach wave experience in Bulacan's wave pool resorts. There are about 10 resorts with wave pools to be found here apart from the regular pool resorts, and you can indulge in all kinds of waves.
Worth-noting wave resorts are DJ Paradise in Malolos, Cool Waves Ranch and Waterpark Resort in San Nicolas, 8 Waves Water Park in San Rafael, Hidden Sanctuary, and Klir Waterpark Resort in Guiguinto. The quiet town of Pandi has three: Amana Waterpark Resort, Villa Concepcion Wet and Wild Waves, and Sitio Antonio Wave Pool Resort.
8. Cliff dive and bask in Bitbit River and Bakas River.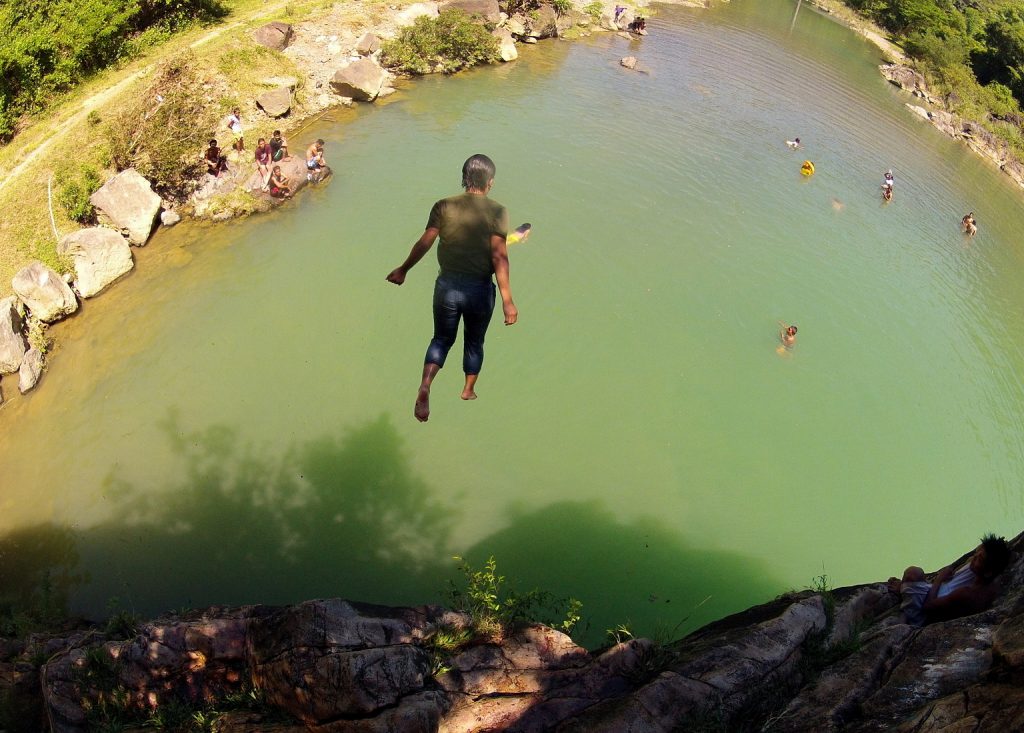 Prefer natural surrounds over pools? Head to the rivers in the Norzagaray – DRT area and swim in the gushing, crystalline rivers of Bakas and Bitbit. Popular with bikers and trekkers, Bitbit River stretches below a hundred-foot bridge, fringed by the Sierra Madre mountain range. If you are feeling a bit adventurous, hike onward a famous rock formation in the middle of the river and dive unto the waters.
9. Go on a food trip.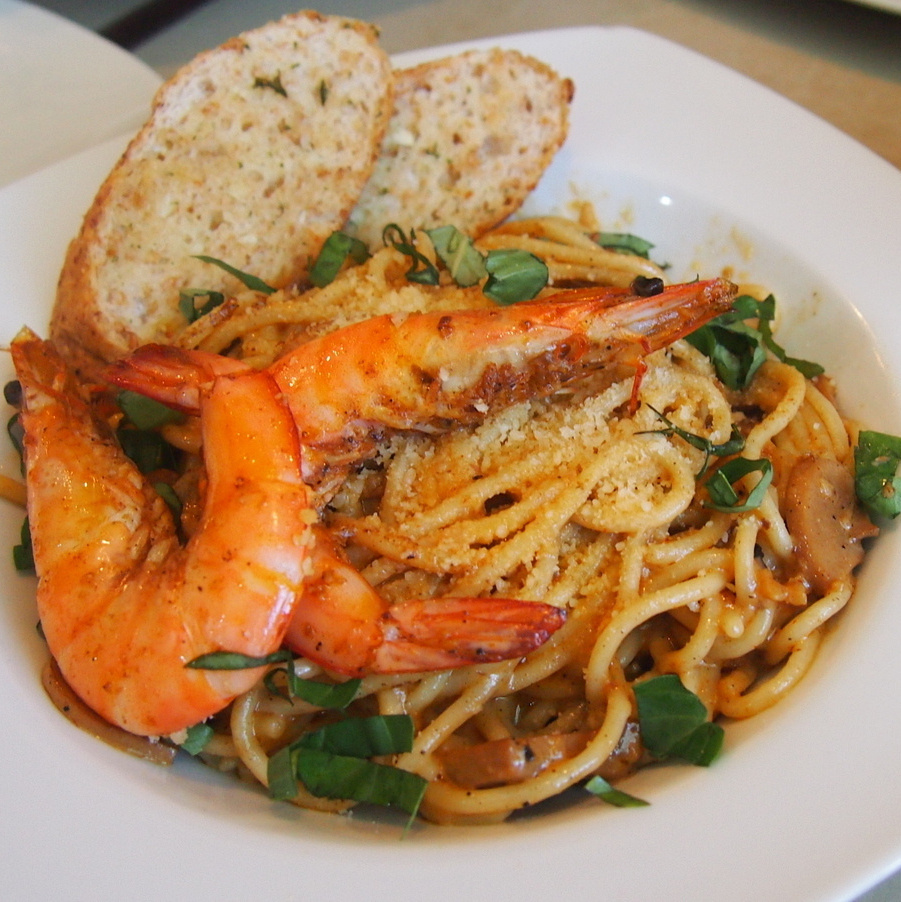 Foodies are in for a gastronomic treat with Bulacan's diverse food holes, ranging from all-Filipino eateries to Western diners. Malolos is specially famous for restaurants like Hapag, whose menu include revamped Filipino dishes like Nachos de Longganisa de Calumpit and Pastillas con Hielo. Malolos is also home to Bistro Maloleno, popular for serving dishes that are said to be the favorite of heroes.
Our Kitchen in Meycauayan is worth a visit for pizza lovers. Crispy thin pizzas are among their bestsellers, so are pork baby rack ribs and cheesecakes, all under P180.
For grilled specialties, drop by Pepper's Grill in Santa Maria and delight in favorites such as their sinugba and sizzling bulalo.
10. Have your nails done at KuKoCo Nailbar.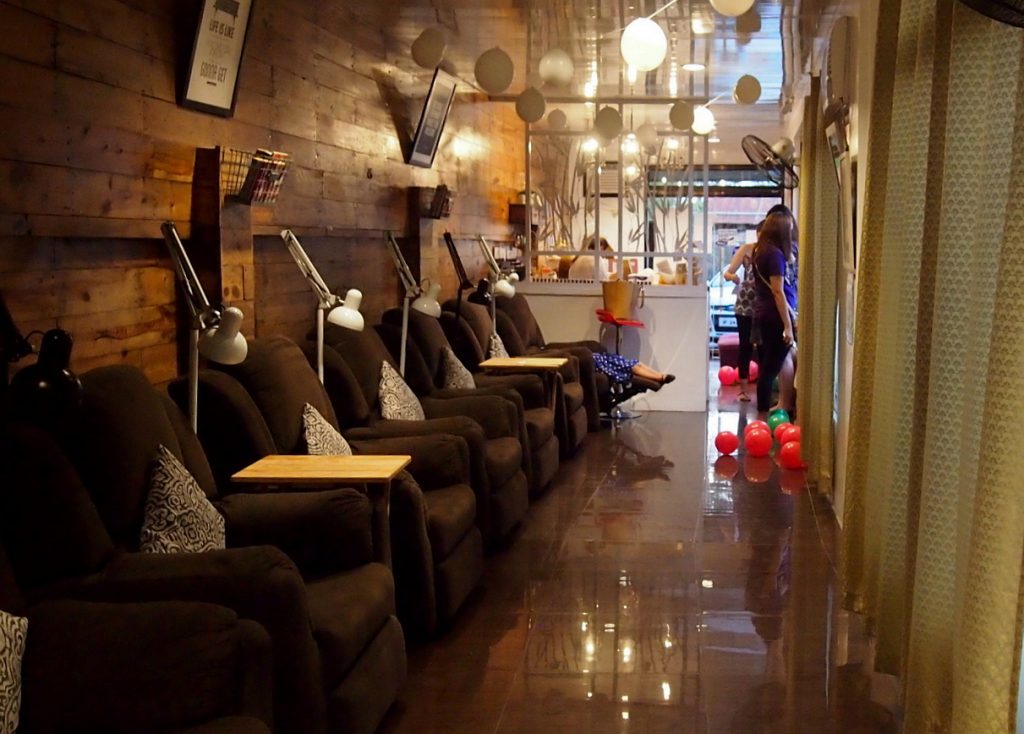 Troop to KukoCo Nailbar in Santa Maria (San Gabriel and Pulong Buhangin branches) and Malolos to get a dose of luxury pampering. Renowned as the salon where Maine Mendoza gets her nails done, this chic and intimate nail salon gets packed on weekends – and for good reason. Their well-trained staff bring luxury treatments at highly affordable prices. Couple's massage costs only P500 and manicure treatments with high-end nail polish brand Zoya – which normally costs more in other nail salons – are priced as low as P120. The service is grade-A and the ambiance relaxing.