Gone are the days when it's difficult to look for Chinese food in Metro Manila. Nowadays, you can find one Chinese restaurant in Manila after another, almost as many as your favorite fast food joint or coffee shop. From piping hot noodle soup to delicious dim sum, Chinese food has definitely influenced our palate with its wide variety of delectable offerings.

But where should you go if you're craving for some xiao long bao or roasted duck? We gathered five of the best Chinese restaurants in Metro Manila according to reviews that you must visit right now.
Check out our list below:
Jasmine
This Chinese restaurant in Manila is located at the second level of New World Hotel. It offers authentic Chinese dishes such as dim sum, barbecue, seafood, and Peking duck. Renowned Hong Kong chef Wong Kam On spearheads the creation of the menu so you are sure to get the best of what Chinese cuisine has to offer.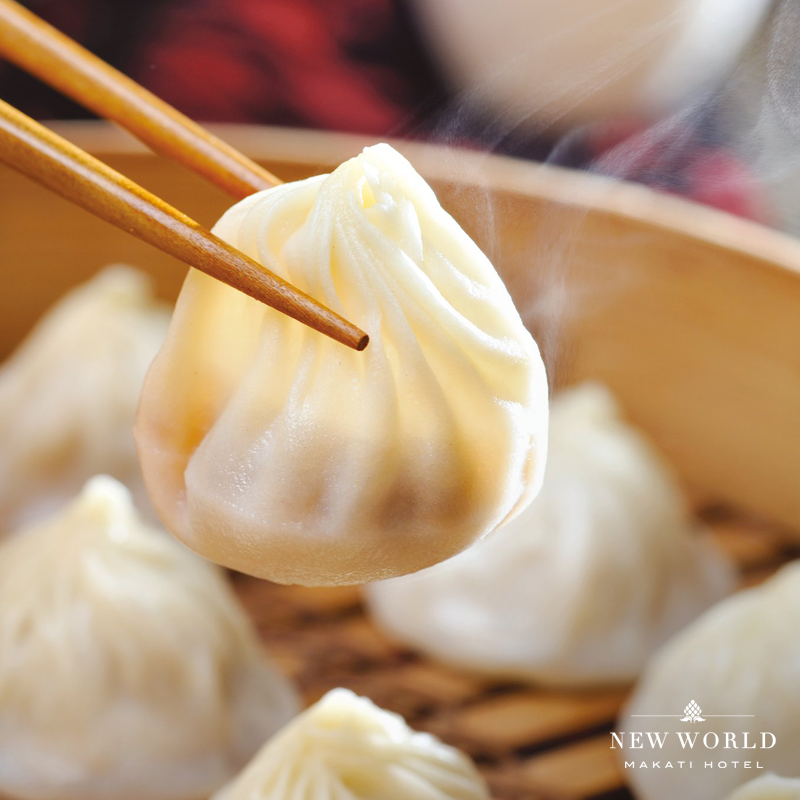 The authenticity is not just found in the food, as the restaurant's interior will make you experience Chinese opulence in the heart of Makati City.
The Essentials
Address: New World Hotel, Esperanza Street corner Makati Avenue, Makati City
Website: https://manila.newworldhotels.com/en/dining/jasmine/
Contact: +63 2 8811 6888
FB page: https://www.facebook.com/NewWorldMakatiHotel/
Map link: https://goo.gl/maps/hQgLBp1N8YxB6ZLq5
---
Lung Hin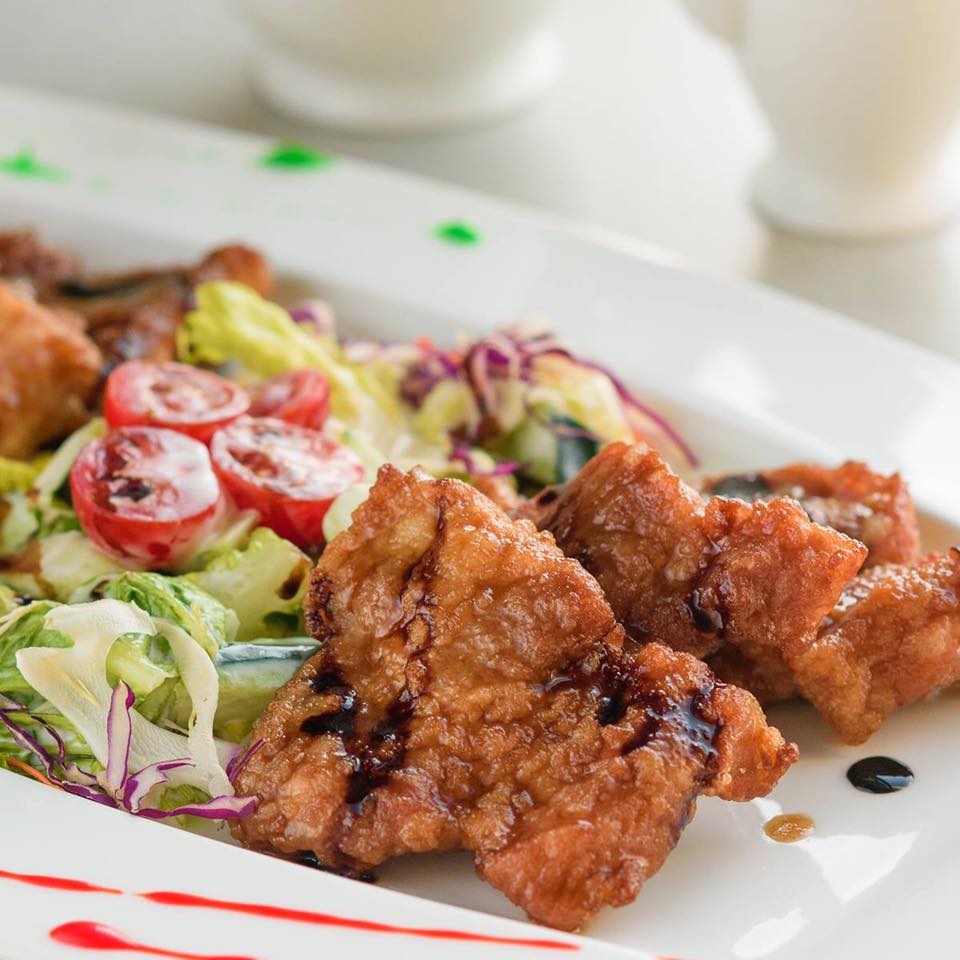 If you're looking for quality Chinese food AND a beautiful view of the city, then there's one Chinese restaurant in Manila you shouldn't miss: Lung Hin. Located at the 44th floor of the Marco Polo hotel in Ortigas Center, Lung Hin features Cantonese dishes and fresh live seafood. Private dining rooms are also available for family events and intimate gatherings.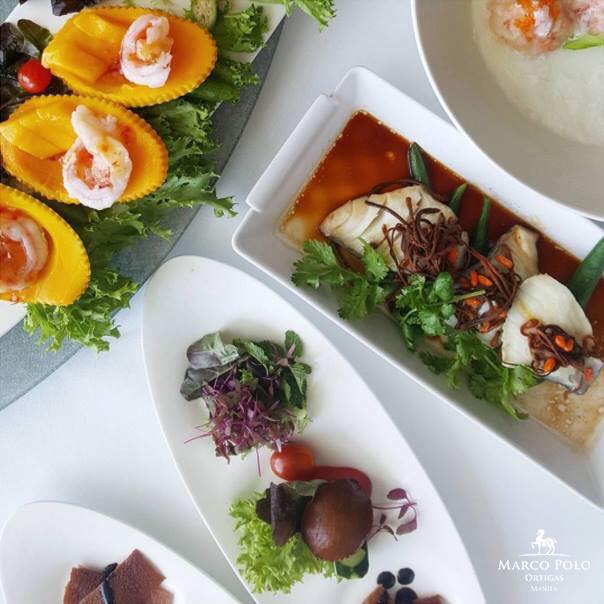 Make sure to check their latest menu as their offerings are constantly changing due to some seasonal ingredients that are used.
The Essentials
Address: 44F Marco Polo Ortigas Manila, Meralco Avenue, Pasig City
Website: https://www.marcopolohotels.com/en/hotels/philippines/manila/marco_polo_manila/restaurants_and_bars/lung_hin.html
Contact: +63 2 720 7720
FB Page: https://www.facebook.com/LungHinMNL/
Map link: https://goo.gl/maps/UBhUhsEQK5aooKK26
---
Canton Road
Shangri-La at the Fort's Canton Road is a must-visit Chinese restaurant in Manila if you're in search of contemporary Cantonese cuisine. Chef Wei Qing Wang has meticulously merged his modern approach to traditional dishes, making each one a feast for the senses.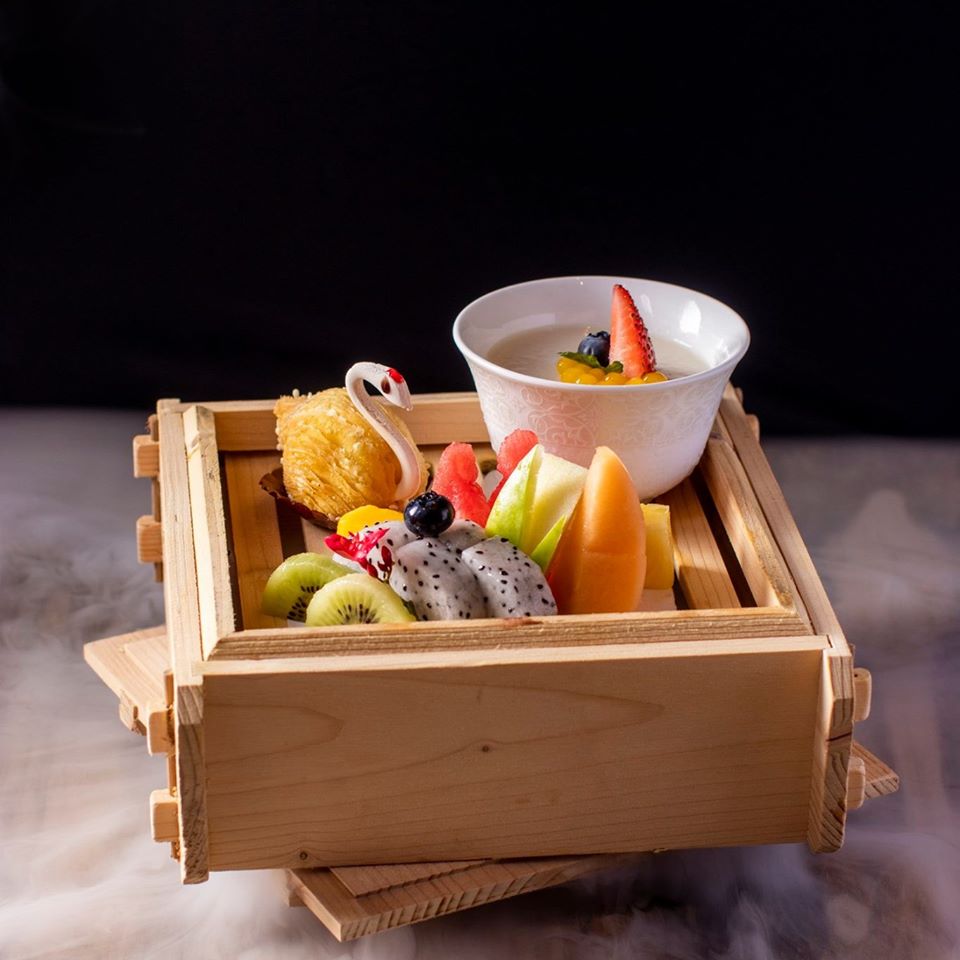 Anyone who has been to Canton Road will definitely recommend The Beggar's Chicken, a roasted whole free range chicken stuffed with glutinous rice, dried shellfish and shrimp, preserved meat, and black mushrooms.
The Essentials
Address: Shangri-La at the Fort, 30th Street corner 5th Avenue, Bonifacio Global City, Taguig City
Website: https://www.cantonroad-fort.com/menu
Contact: +632 8820 0888
FB page: https://www.facebook.com/CantonRoadatShangrilaFort/
Map link: https://goo.gl/maps/W5bvprUBfBSBuo8q7
---
Peking Garden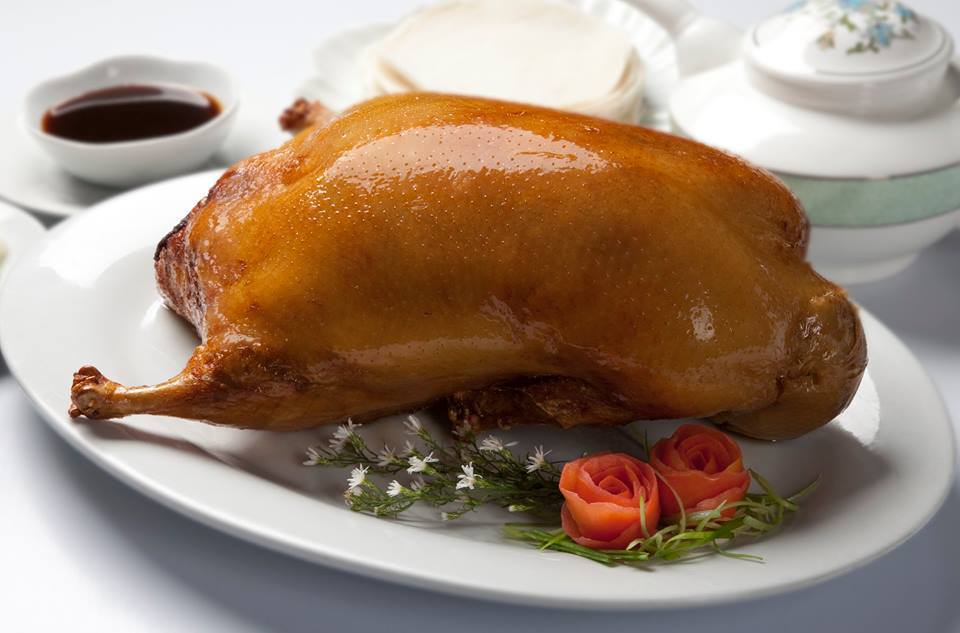 Most, if not all, Chinese restaurants have Peking duck on their menu. But if you're looking for the best one in the metro, then head to Peking Garden in Greenbelt 5. It has been serving its loyal patrons since 1995, positioning itself as one of the must-try fine dining Chinese restaurants in Manila.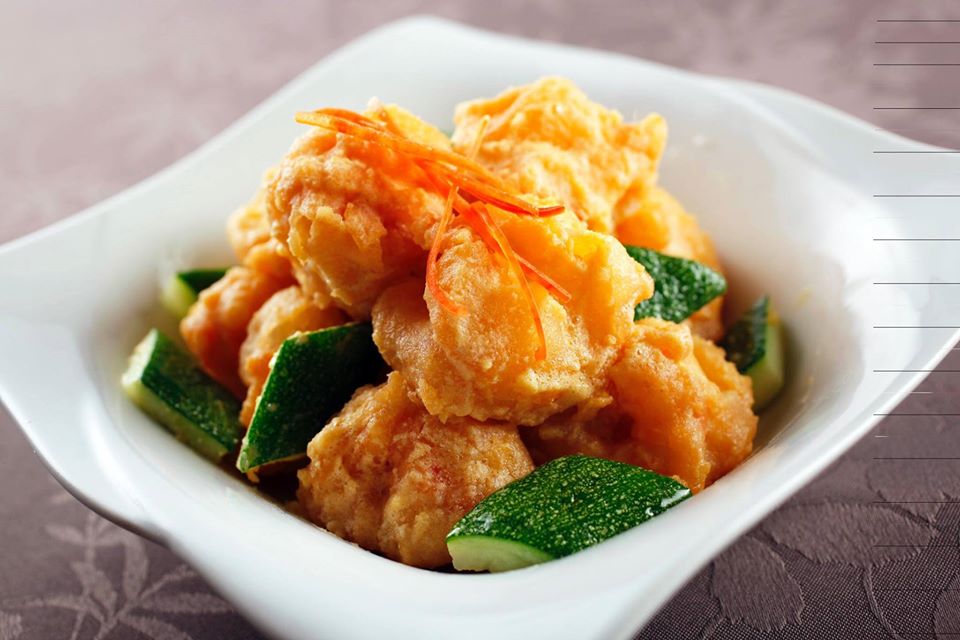 Aside from its famous Peking duck, Peking Garden also boasts a wide selection of exquisite dishes from Northern China, namely the scrambled egg white with minced fish & dried scallops, deep fried shredded beef with chilli served with sesame puffs, and crispy vegetables with conpoy, bamboo shoots and fancy nuts.
The Essentials
Address: 4F Greenbelt 5, Legazpi Street, Makati City
Website: http://www.pekinggarden.com.ph/
Contact: (02) 7729 0567
FB page: https://www.facebook.com/pekinggarden.com.ph/
Map link: https://goo.gl/maps/eCqXSVAfxRSJasvNA
---
Golden Fortune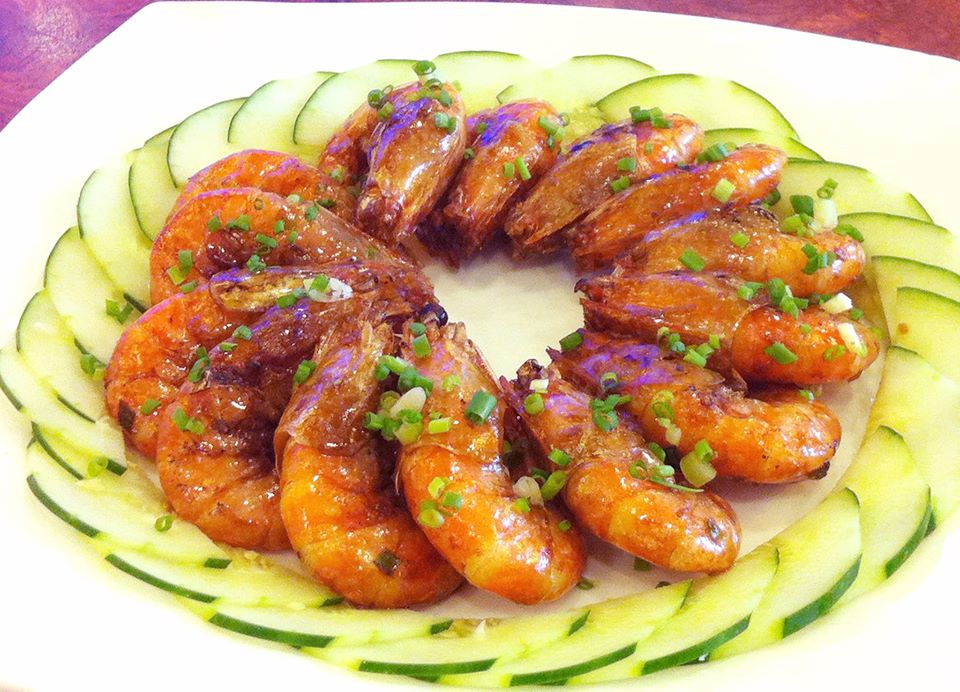 With three successful branches all over Metro Manila, Golden Fortune Seafood Restaurant has surely become the go-to place for those who are craving for authentic Chinese dishes. For first timers, their Crab Rice in a Pot is highly recommended.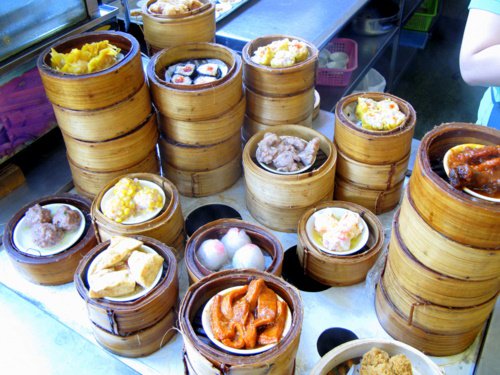 Golden Fortune has various promos and special offers, so you should definitely check them out before heading to any of its branches.
The Essentials
Address: G/F Peace Hotel, 1283 Soler Street, Binondo, Manila
Website: http://goldenfortuneseafood.com/
Contact: 8244-2777 / 8244-2888
Fb page: https://www.facebook.com/goldenfortuneseafoodresto/
Map link: https://goo.gl/maps/7PJz2E7kne212W6f8
Did your favorite Chinese restaurant in Metro Manila make the list?